Albert Pujols has spent over 20 years in Major League Baseball, he debuted on April 2, 2001, for the St. Louis Cardinals and to this present day, August 14, 2022, he has his brutal power. Pujols fired up the entire stadium homered twice and Miles Mikolas tossed eight effective innings, helping the St. Louis Cardinals beat the Milwaukee Brewers 6-3 on Sunday.
Albert Pujols now stands at 42-years, with his 22nd season with Major League Baseball and unfortunately his last one. His performances in his final season have given his fellow makes goosebumps, Sunday's game made them watch the warrior of a man hit his second HR of the game at a distance of 443 feet.
Albert Pujols has risen to a different height when it comes to the topmost talented players to play in Major League. Pujols hit career regular-season home runs Nos. 688 and 689 on Sunday. He now ranks fifth on the career homer list behind Barry Bonds (762), Hank Aaron (755), Babe Ruth (714) and Alex Rodriguez (696).
Also Read: "The new A-Rod?" Fernando Tatis Jr. safeguarded by mother, pleading upon 80-game suspension to be annulled
Albert Pujols just a few hits away from overtaking A-Rod in most career hits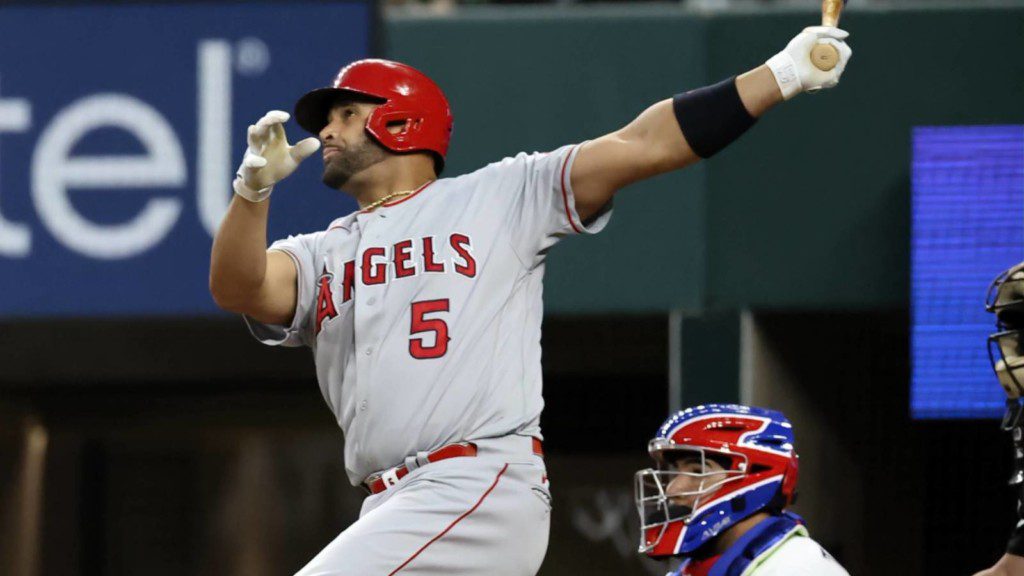 Albert Pujols has 11× All-Star (2001, 2003–2010, 2015, 2022) appearances, 2× World Series champion (2006, 2011) to his name, 3× NL MVP (2005, 2008, 2009) and NL Rookie of the Year (2001), the list doesn't stop here as his accolades include possibly all the awards a slugger can have.
"No, this is what I expect of myself," said Albert Pujols, who reached double digits in home runs for the 21st time in his career to tie Cardinal great Stan Musial and Barry Bonds for third all time.
"I'm telling you; I feel like I can still play this game, and if I couldn't, I wouldn't still be here. When you put in the work and with the blessing of the Lord, you're going to have success, and that's what I'm feeling."
Pujols' father, Bienvenido Pujols, idolized Mays, "Any time you put yourself in the same sentence with Willie Mays, it's amazing," Pujols added. "What he did in this game, it's pretty awesome. But, for me, those are the things I'll look at when I sit down and look at the numbers. And I'll probably say, 'Wow, that's pretty awesome.'"
Also Read: Watch: Vaughn Grissom dispatching an absolute 440-foot HR nuke, "Rookie is FEARLESS" statement delivered
Also Read: "I'll be back, better than never": Kevin Kiermaier contemplating his wobbly future with Tampa Bay after successful hip surgery