Few people in the world of sports are as well-known as Alex Rodriguez was when he was a standout player for the New York Yankees. But popularity often brings with it problems and incidents that have a lasting impact on a player's career. The famed picture of Rodriguez kissing his own reflection in a mirror is one such instance that continues to strike a chord with many people.
Many people believed Alex Rodriguez to be too self-centered as he was on his way to becoming a well-known baseball player. They denigrated his egotistical actions and called him selfish. One instance that contributed to this notion happened in 2009 when he took part in a magazine picture session.
Rodriguez was seen kissing his own reflection in a mirror in an arresting photo that shocked the whole globe. The idea that A-Rod was a little bit overly preoccupied with his personal image was further cemented when this photograph rapidly became the talk of the town.
People thought that showed he was too focused on himself, and the image did support these assertions. Rodriguez's deeds came under scrutiny, and his image suffered. Years later, in 2019, he provided a new viewpoint on this curious incident. He stated that the relatively ordinary cause of his strange behavior—smooching his own reflection—was hunger. He just wanted to get the exhausting picture session over with and have something to eat.
Related: "Nobody likes a person who 'rats' on others," Former Yankees pitcher David Wells BLASTS Alex Rodriguez for snitching on PED users, sparking baseball controversy
Alex Rodriguez reflects on his infamous mirror-kissing image
This information gave the story around Rodriguez's mirror-kissing event a new dimension. It brought to light the reality that prominent people's acts may sometimes be misinterpreted or taken out of context. It serves as a reminder that even the most notorious incidents may be explained by surprisingly commonplace circumstances.
While the mirror-kissing episode generated a lot of media attention, another myth gave Alex Rodriguez's public persona a certain air of mystery. His ex-girlfriend Kate Hudson caused controversy in 2009 by asserting that Rodriguez had visions of himself as a fabled centaur, a half-human, half-horse monster. The public was intrigued by this strange news, which raised eyebrows.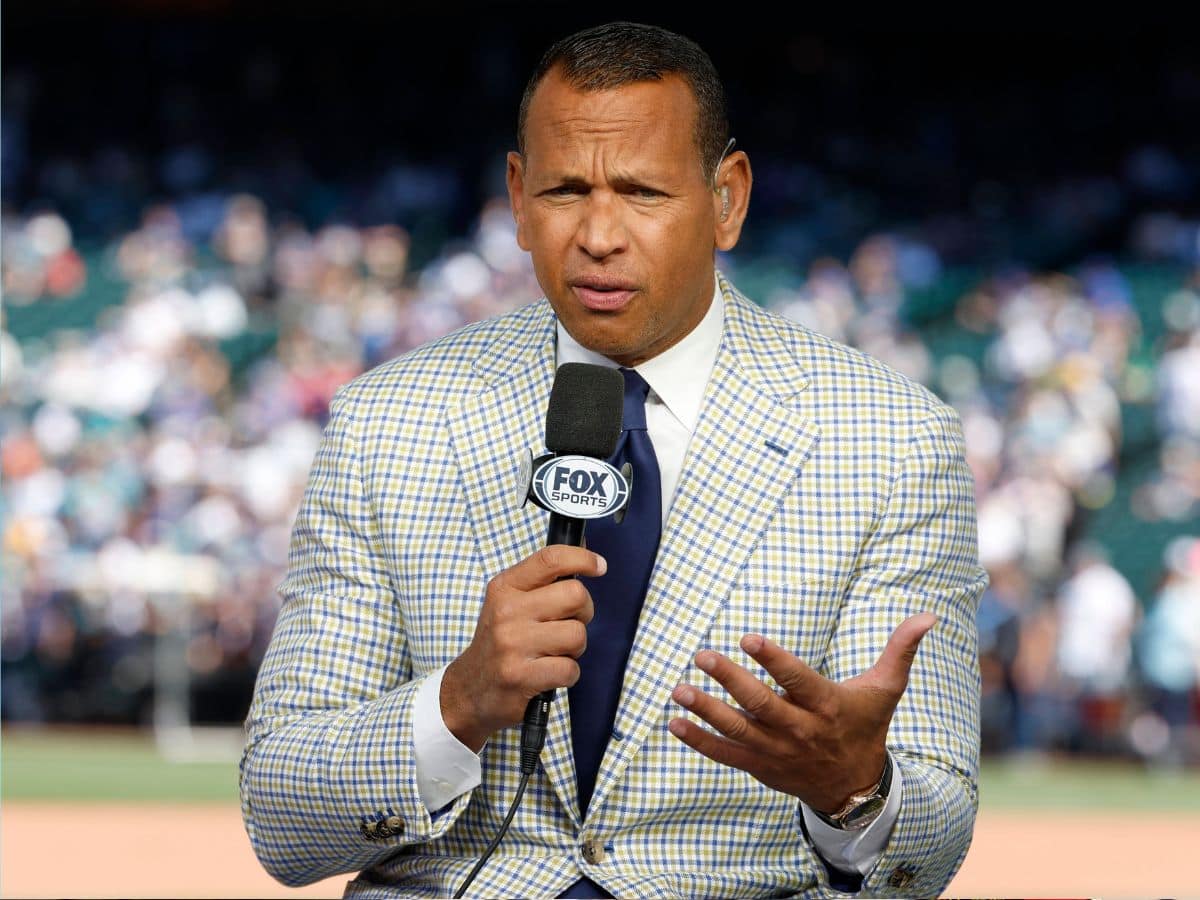 Rodriguez, however, quickly disproved this notion, asserting that it was untrue. He acknowledged that despite this, he thought the concept was fascinating and perhaps a little cool. This episode emphasizes how persistent falsehoods about famous personalities may be developed as a result of rumors' influence on public perception.
The mirror-kissing incident and the centaur story are just two examples of the contentious events that have characterized Alex Rodriguez's path through the sports and showbiz worlds. The difficulties of celebrity and popular perception are fascinatingly shown by these occurrences.
Rodriguez's activities have been closely examined and contested over the years, but his justifications teach us to be cautious when drawing judgments about prominent personalities. In the end, these occurrences serve as a reminder that, even in the realm of athletics and celebrities, there is sometimes more to a tale than meets the eye.
In case you missed it:
"Thought he was like a magician," Alex Rodriguez credits his father for transforming MLB star into business mogul with extraordinary numerical skills
"He's a bad guy," Ex-President Donald Trump once BASHED Alex Rodriguez as a 'druggie' and 'fraud' following latter's PED case in 2013