This Thanksgiving week Alex Rodriguez focused on highlighting his favorite team Minnesota Timberwolves rather than posting videos or images of his celebration. Apart from being an evident fan of baseball, he is recently more interested in watching Timberwolves play.
'A-Rod' recently posted on his social media account how his beloved NBA team is upholding their Thanksgiving tradition in a hilarious fashion. The clip started with NBA team coach Chris Finch making a speech to the players. Then it swiftly started focusing on players receiving their perfect gift.
Finch stated in a jolly tone, "So, we have a little tradition around here. Okay? There are those of you guys, who have been here before. It's the holiday season. Nothing goes better than pajamas. Okay. Here we go, let's go, come on in."
Also Read| "Time to go, man." – Golden State Warriors legend PERSUADES Aaron Judge towards San Fransisco through Steph Curry as an example
Alex Rodriguez's glorified MLB career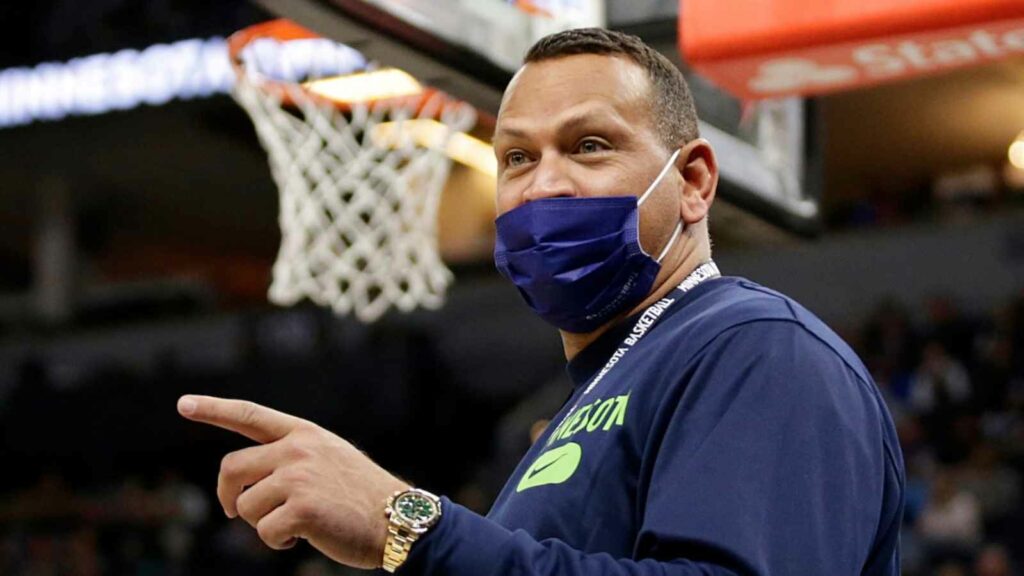 Alex Rodriguez stepped into the NBA Timberwolves family in 2021, in joint ownership with e-commerce mogul Marc Lore. Later they agreed on signing a $1.5 billion deal for a franchise takeover in 2023. The team is in a perfect state as they snatched victory, allowing them to merrily celebrate the joyous occasion.
Before their game against the Charlotte Hornets, a celebration was a must. Thankfully they got to taste victory before cheering for the Thanksgiving pajamas. Alex's decorated career ended with being named one of the greatest baseballers of all time.
The 14-time All-Star winner participated in 22 Major Baseball League seasons with Seattle Mariners, Texas Rangers, and New York Yankees. He still attends baseball games, not forgetting about his other franchise teams. He was drafted by the Mariners in 1993 MLB as the 1st overall.
After his grandiose career came to an end, the MLB legend started his new life as a media personality, broadcasting for Fox Sports 1, while being a cast member for Shark Tank, and a part of the ABC News Network. He was the World Champion in 2009 while winning the Silver Slugger Award 10 times. Though these are only fractions of his recognitions.
Also Read| "…If this was Tom Brady or Derek Jeter…" – Brittney Griner's latest reports mounts major CONCERNS, has she been forgotten?
Also Read| "Tried taking a selfie" – Ex-P*rnst*r Mia Khalifa was once KICKED-OUT of the Dodger's Stadium for PUNCHING a dude in the face