Alex Rodriguez has recently been rather pleased. Derek Jeter recently announced that he will be be a part of Fox Sports' studio coverage team soon. Alex Rodriguez was of course, thrilled to hear the good news, and welcomed Jeter with open arms.
Rodriguez embraced Jeter with joy, feeling the teammate spirit once again. He then went on to present Jeter with a Fox Sports jersey too. Jeter is all set to join his team, David Ortiz and host Kevin Burkhardt, who he will be working alongside with.
"I was on set at the World Series in Philadelphia and (David) Ortiz kept showing me his World Series rings. I figured I would join the team and humble him a little bit,"  Jeter said funnily enough. The Hall of Famer is certainly looking forward to his time at the studio team now.
Related: Alex Rodriguez & Girlfriend Jaclyn Cordeiro Enjoy a Romantic Date Night in Arizona on Road to Super Bowl 2023
Alex Rodriguez writes warm Instagram message to welcome Derek Jeter to the Fox Sports Family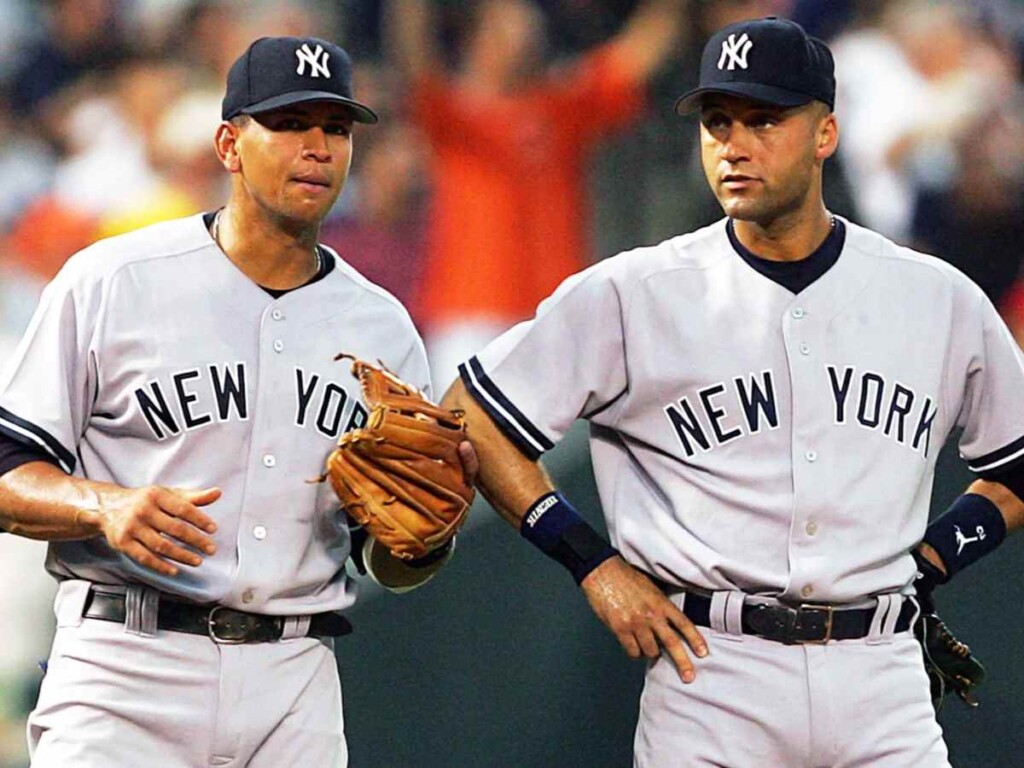 Alex Rodriguez wrote a heartwarming Instagram post for Jeter, saying, "Thrilled to call you a teammate once again. Welcome to the Fox Sports family Captain" Rodriguez and Jeter have been friends and teammates for many years, which is where their relationship really bloomed.
Things were quite different a few years back though. Rodriguez and Jeter spend a decade with the New York Yankees. However, they were not that close. This was because of a few remarks that ARod had made at an interview in 2001.
However, the teammates seem to have put things behind them. Jeter won 5 championships during his 2 decades long stint with the Yankees. During "Sunday Night Baseball," Jeter had said that him and Rodriguez had talked and cleared things up. Jeter was a part of the Miami Marlins ownership group for around 5 years.
Jeter will now take on the task of being an analyst beginning this season. It is rumoured however, that Jeter will only be available for the big time events that take place throughout the season- and you might not see him in pre-games.
In case you missed it:
Lee Kyoung-hoon ready for title challenge at WM Phoenix Open with boost from Alex Rodriguez
Alex Rodriguez Reveals the Book That Changed His Financial Life: "Rich Dad, Poor Dad" by Robert Kiyosaki