As the Washington Nationals were expected to make a deep run into the playoffs in 2015, things didn't go according to the plan. The team had a disappointing season, which resulted in their early exit from the playoff contention.
On September 27th, the Nationals were facing off the Philadelphia Phillies in a game that became forgettable for them. During the eighth inning, MVP candidate Bryce Harper hit a routine fly ball to left field. Unfortunately, instead of hustling, Harper jogged out of the box, assuming the ball would be caught.
This lack of effort did not sit well with closer Jonathan Papelbon, who confronted Harper in the dugout, and the situation escalated quickly. This article will discuss the incident that took place in 2015, and its aftermath.
Related: WATCH – Tampa Bay Rays DETHRONED by Blue Jays ending 13-game win streak, MLB Twitter reacts
The fallout from the incident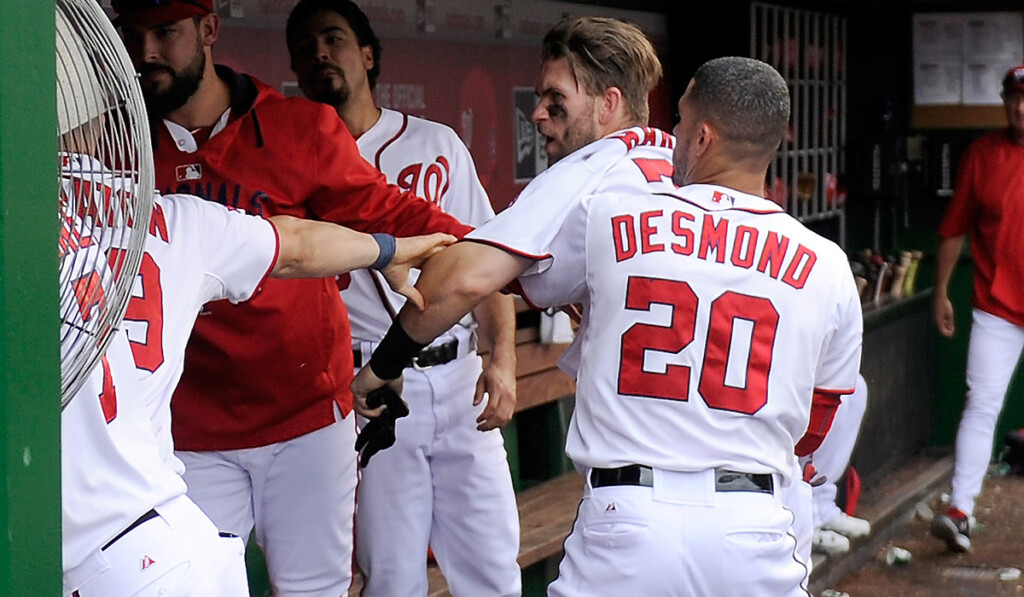 For several days, the incident involving Jonathan Papelbon and Bryce Harper generated discussion in the baseball community. While some people supported Papelbon, others denounced him for his conduct, calling it inappropriate and unprofessional.
According to Phillies Nation, Harper should be held responsible for his lack of effort, according to Papelbon's supporters. Papelbon was sent to the Phillies in the summer after the Nationals banned him for the rest of the campaign. Harper, on the other hand, carried on dominating and took home the MVP honour that year.
In hindsight, it is evident that the incident was a low point for the Nationals, showing deeper issues within the team, such as a lack of leadership and accountability. The tensions and frustrations that accumulated throughout the season were brought to light through the altercation between Papelbon and Harper. Nevertheless, the Nationals bounced back in the following season, winning the NL East and making it to the playoffs once again.
The incident between Jonathan Papelbon and Bryce Harper is an unforgettable moment in baseball history. It highlights the importance of giving one's best effort and the consequences of not doing so. Additionally, it emphasizes the tensions and frustrations that can build up within a team during a disappointing season.
While the incident was undoubtedly a low point for the Nationals, it ultimately served as a wake-up call for the team and helped them refocus and bounce back in the following season. The incident between Papelbon and Harper teaches us the significance of hustle and how it is vital in any team's success.
In case you missed it: