On Monday, New York Yankees star pitcher Carlos Rodón and his wife Ashley welcomed their third child. Ashley Rodon took to her social media account to make this announcement. Their new baby boy Silo is now the youngest child after their two-year-old boy Bo and three-year old daughter Willow.
Taking to Instagram, Carlos's wife Ashley added that Silo was a secret, and the family wanted to enjoy this pregnancy. "So we've had a big secret. Today we took home our sweet baby Silo. With so much going on this past year we decided to enjoy this pregnancy with our family," Ashley wrote in her Instagram caption.
Rodón spent six years in Chicago at the White Sox and later joined the San Francisco Giants. In the offseason, he agreed to join the Yankees for a $162 million, six-year deal. He is yet to pitch for the Yankees though as he recovers from a forearm strain. Last season, he had an impressive campaign with the Giants going 14-8 with a 2.88 ERA.
Related: New York Yankees impersonate Nestor Cortes Jr. in hilarious video tribute
Rodón is eager to join the Yankees' star-studded rotation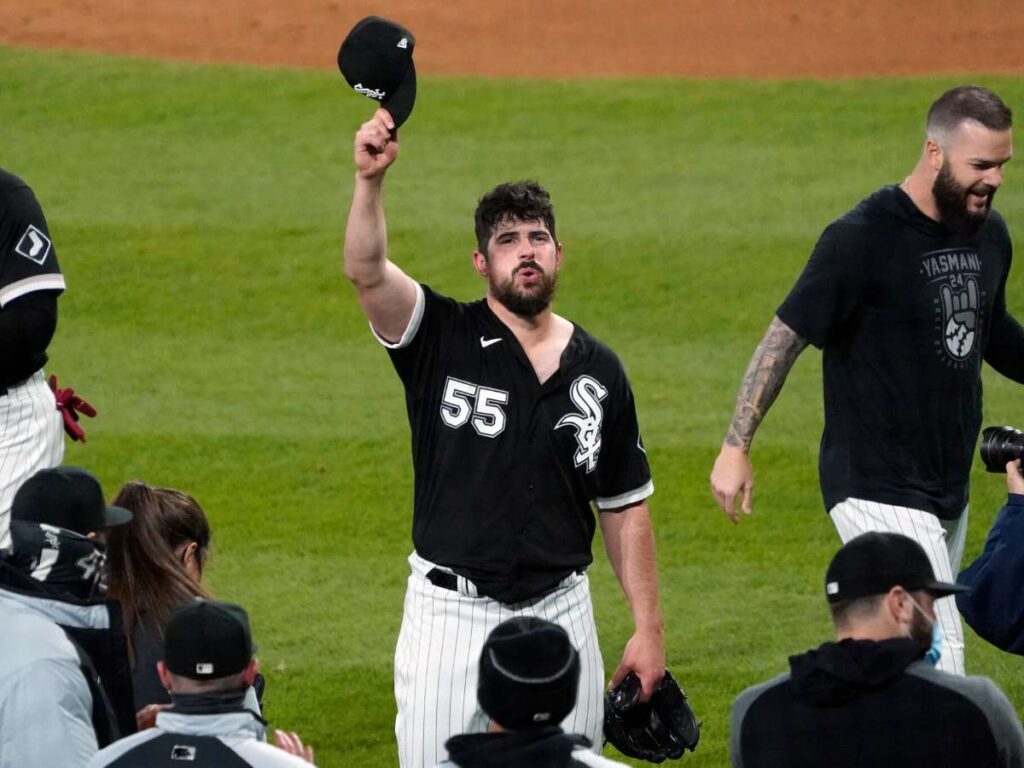 Rodón was pretty excited to join the Yankees. In his introductory press conference, he compared the two cities of New York and Chicago and how he is ready to take the challenge. His colleagues and fans were quick to greet and congratulate the couple upon the breaking of this news. The 30-year-old newborn son Silo, was born earlier this month. He weighs in at 8 pounds, 10 ounces. The couple got married in January 2018 in Costa Rica.
Rodón was a third overall pick of the 2014 MLB draft and made his major league debut in 2015. In 2021, Rodón became the 20th White Sox pitcher to pitch a no-hitter. He accomplished this historic feat against the Cleveland Guardians (then Cleveland Indians). In 2022 he signed with the San Francisco Giants as a free agent for one season.
Rodón was supposed to return by the first two weeks of April. However, Aaron Boone, the Yankees manager informed that due to back tightness, Rodón's return has been delayed. Fans of the Yankees are eagerly waiting for him to join their star-studded pitching rotation which includes Gerrit Cole and Nestor Cortes.
Meanwhile, the Yankees bounced back after their 3-2 defeat to the Guardians in an emphatic fashion. They would demolish their host 11-2 at Progressive Field. Despite falling behind in their very first inning, the Yanks found a way back into the game. A three-run-bomb by Franchy Cordero in the fifth inning set them on track for a big win. It's his third homerun in his previous four games and is hitting the gas pedal at a perfect time for the Yankees who find themselves chasing the unstoppable Tampa Bay Rays, who are now 11-0.
In case you missed it:
Juan Soto admits he is not a fan of new pitch clock rule
Grayson Rodriguez picks 5 K's in strong MLB debut, Twitter reacts