Aaron Judge has had a wonderful 2022 with a massive offer that already caught the eyes of the fans. While the Yankees were led by Derek Jeter previously, the position was virtually unoccupied as of now. The team announced the 16th captain for the franchise, a first after 2014, entrusting rising star Aaron Judge with the responsibility.
Following the announcement, fans reacted emotionally to the meteoric rise of Judge. One of the statements was from the most anticipated and former Yankees Captain, Derek Jeter himself. He rushed in on the exciting news, rather ecstatic to see Judge fill his shoes, after a long wait.
Derek and Aaron share a brief history together. The previous captain talked about why Judge was the best choice for the position. He said, "Look, I'm a Yankees historian. So this is historic." Yes, a dramatic description but the occasion is no less than something especially for the YankeesEven the fans couldn't stop from shedding waterworks at the happy news.
Also read:- "You cemented your legacy"- Michael Jordan left a HEARTY message for Yankee Legend Derek Jeter that melted the sports world
Derek Jeter and Aaron Judge's history together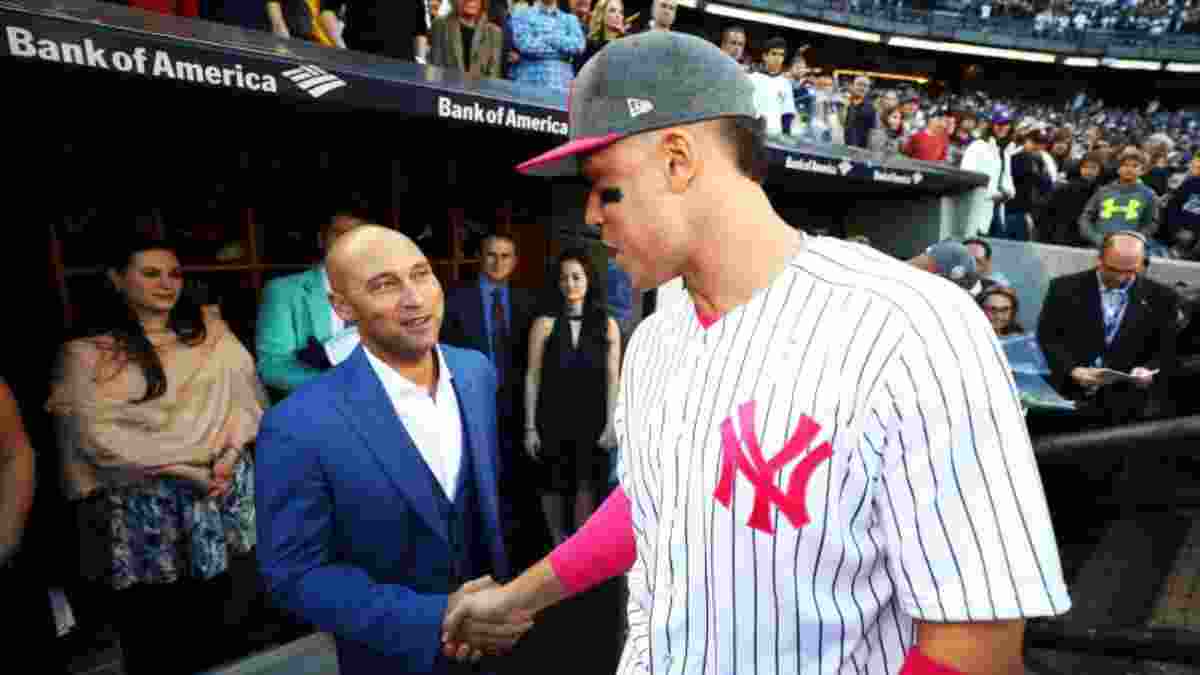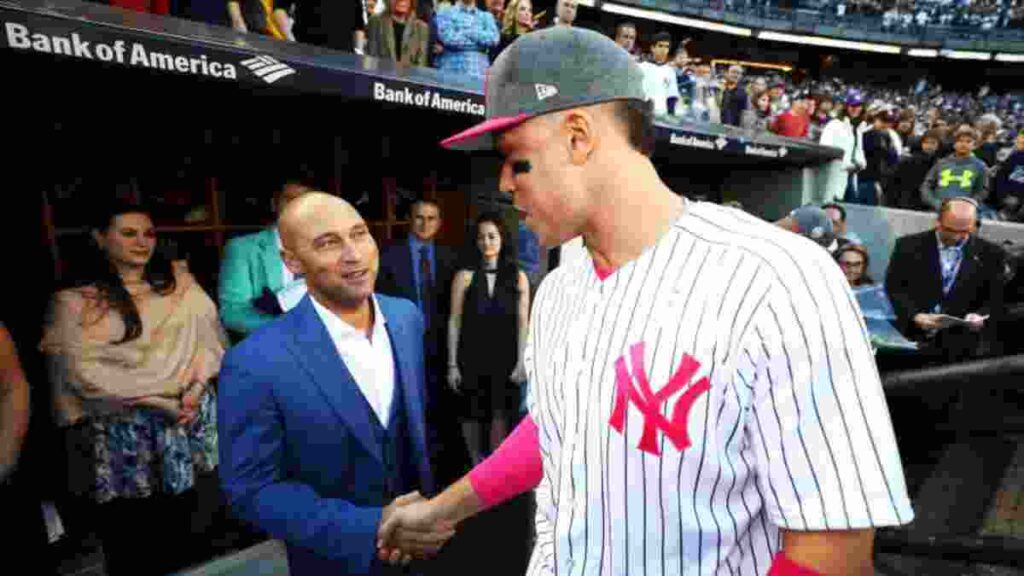 Derek Jeter is a retired shortstop, who once held a dinner with a group of prospects. Each one, flaring talents- and steering ahead dreaming of Jeter's shoes someday in what was called the 'Captain's Camp.' Aaron Judge held on to every word the shortstop uttered, ready to fill in his shoes someday- but who knew! "There's only a short list of Yankees captains", said an exhilarated Jeter.
Aaron and Derek made a brief interaction, the very first for both. A full Minor League season stood ahead of Judge who made a name with Majors in 2016- earning the American League's Rookie of the Year title. Judge is deserving and that is what Derek mentioned as he spoke about the new captain in the Yankees' town. Surely, the Yankees wouldn't have thrown a massive $360 million contract towards Aaron if they didn't think that he has what it takes to be the leader of the famed New York Yankees.
"His size was the first thing that stands out because you don't see too many baseball players that size," Jeter said. "Everyone at the camp was kind of quiet; they don't say too much. But you could tell he was respectful. You can tell if people are paying attention." Jeter added that he could take Judge's responsibility for being a great captain. Derek believes Judge has done a great job at handling himself. The world is only looking forward to the AL's MVP and Derek's successor at the Yankees.
Also read:- "Don't care," Kevin Durant SHUTS reporter for Aaron Judge's $360 million contract question
Also read:- Michael Jordan and Derek Jeter taught Tiger Woods how to flirt