A former teammate of Alex Rodriguez, Derek Jeter, was highly disapproving of his pal for using PEDs (Performance Enhancing Drugs) and drugs. He discusses this topic in his miniseries 'The Captain.' He admitted his feelings about getting to know about this incident in the sixth episode of the ESPN documentary series.
"My reaction was: another distraction," adds the 48-year-old former Yankees shortstop. "Like f***, we gotta deal with this now. That was my reaction." Indeed, Jeter would have never expected his teammate A-Rod to test positive in drug tests. Rodriguez had was to come clean in front of the authorities through his close aide in the Biogenesis clinic, Anthony Bosch.
In 2009, Alex Rodriguez admitted that he was taking steroids during his time with the Texas Rangers from 2001. This confession came just two days after Sports Illustrated reported 103 players tested positive for PEDs in 2003.
Related: All you need to know about controversial MLB legend Pete Rose
Former teammate Derek Jeter slammed Alex Rodriguez for his involvement with PEDs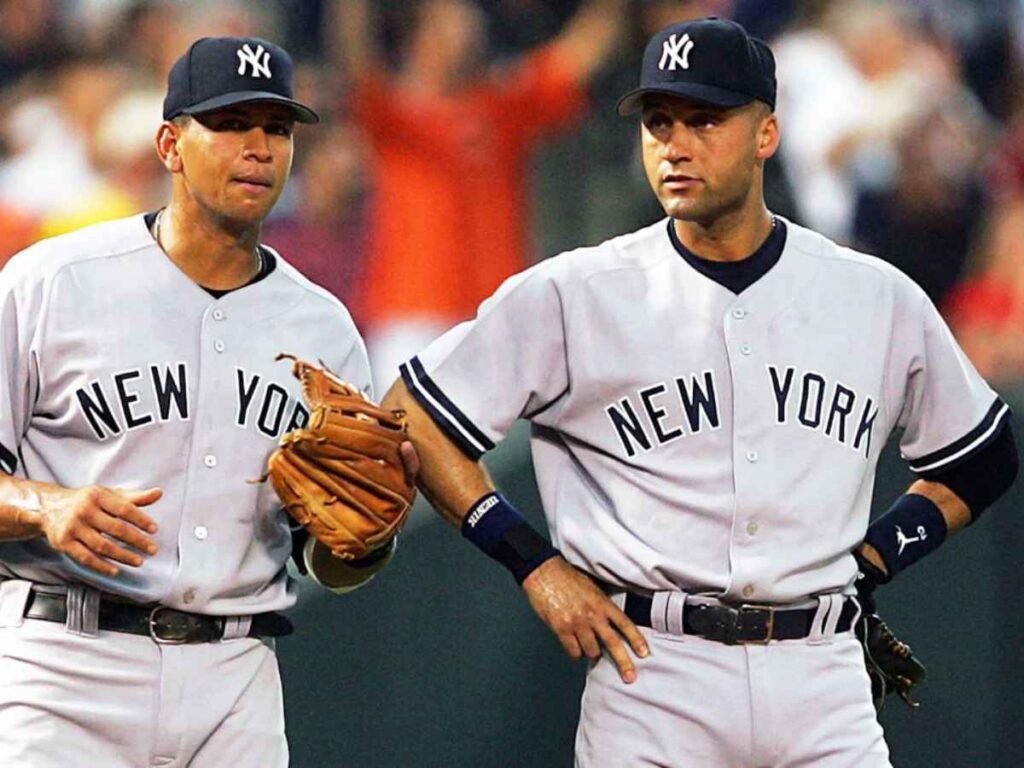 When asked about Jeter's presence at the press conference following Rodriguez's confession, he admitted that he "didn't want to be there." He said, "I don't think anyone wanted to be there. I'm sure he didn't want to be there, you know what I mean? We got to answer questions about it, man, and I did not like to answer questions that didn't have to do with what was going on on the field."
It was clear that Jeter was uninterested in talking about this as he said, "didn't want to talk about this s*** anymore." However, he also mentions, "It wasn't something that you could just end like that."
Alex Rodriguez later expressed regret on using PEDs and alleged banned substances to improve his performance. He said, "Back then, [baseball] was a different culture. It was very loose. I was young. I was stupid. I was naive. And I wanted to prove to everyone that I was worth being one of the greatest players of all time."
Jeter has also dismissed the claims that the culture of using steroid was a trend in the MLB. He said, "One thing that is irritating and it really upsets me a lot is when you hear everybody say, 'It was the steroid era. Everybody was doing it.' You know, that's not true. Everybody was not doing it."
While the two pals indeed discussed this severe issue, but that does not mean that they have any bad blood between them. The two were last seen together in the broadcast commentary for the World Series 2022. While the two Yankees teammates can be the best of pals, they will never refuse to call the other one out in case of any mistakes.
In case you missed it:
New York Yankees fans once lashed out at Alex Rodriguez for calling Travis Scott a 'Legend
Boston Red Sox manager Alex Cora reveals how Patriots coach Bill Belichick played a crucial role in their signing of Justin Turner