There was not a single dry eye in the stands at Guaranteed Rate Field on Monday night, as Chicago White Sox pitcher Liam Hendriks marked his return to the pitching mound. He made his return after beating his stage 4 cancer. The closer made his season debut in his side's 6-4 loss to the Los Angeles Angles though.
Despite the result, the night truly belonged to Hendriks. At the start of the new year in January, he announced that he has been diagnosed with non-Hodgkin lymphoma. His fighting spirit resolved him to complete his diagnosis and successfully get cancer-free in April. He took to the field while receiving a major standing ovation from the crowd.
A visible emotional Hendriks quickly showed off that he has not lost any of his abilities. While the stadium repeatedly chanted "Liam Liam", he threw out a 96 mph fastball for a strikeout. Considering his health status, he only threw one innings in which he gave up two runs through three hits. The White Sox fans will probably not mind losing the game as they witnessed a real-life victory.
"It was definitely emotional," Hendriks said after the game. He mentioned that it was a nervous moment for him to go out. He was humbled by the support from the fans and got some tears in his eyes after seeing the signs from the people around the stadium.
Related: White Sox Closer Liam Hendriks declares cancer-free status
Liam Hendriks return to the mound after five months spoiled by LA Angels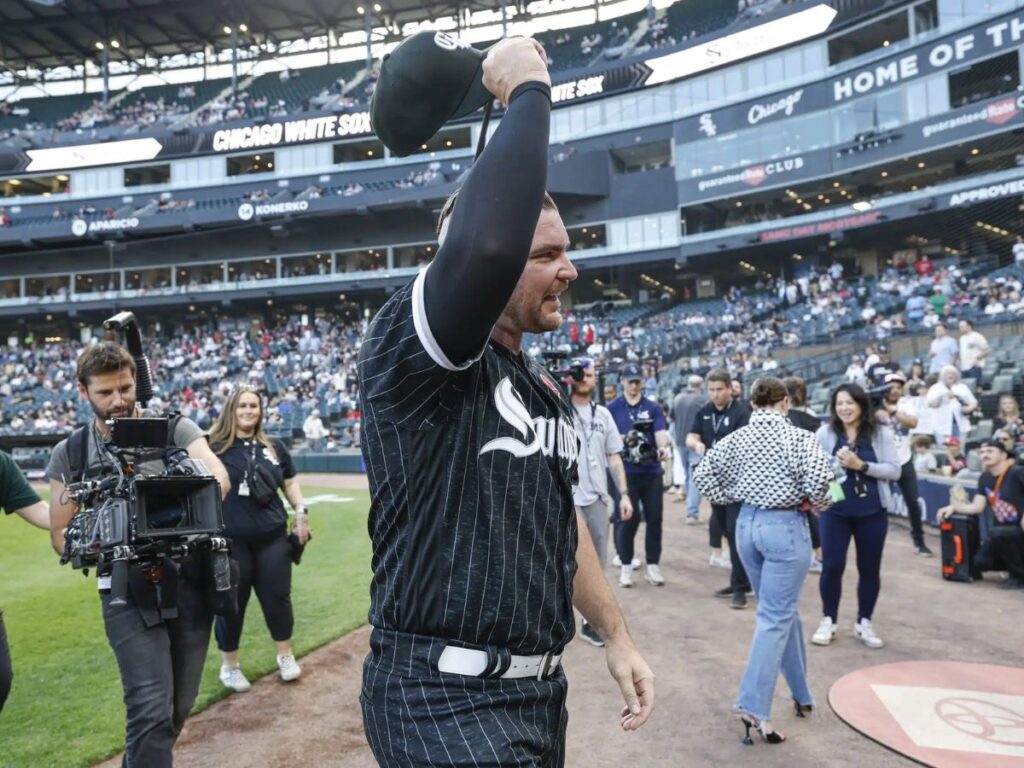 The world of baseball was left in shock and despair when Liam Hendriks announced his cancer. The 34-year-old, three-time All-star is a highly regarded figure in MLB. His absence was clearly felt by the White Sox as they made a disappointing start to the campaign. Fans were relieved when he informed them that he has successfully completed his diagnosis and is in remission state.
Hendriks was diagnosed with non-Hodgkin lymphoma, a type of cancer that affects the immune system. He returned to baseball action in May after he was sent to a rehab assignment. The Australian pitcher would then appear for the minor league team of the White Sox.
His return gives a major boost to the White Sox bullpen. In general, the White Sox have struggled throughout the season. With their 6-4 loss at the hands of the Angles on Monday, the team finds themselves with a 22-34 record.
A team which was labeled as favorites to win the AL Central has failed to live up to expectations. They are currently fourth in the standings, seven games behind the Twins. It's gonna take some outstanding effort to turn this around.
In case you missed it:
Justin Verlander's wife and 3x SI Swimsuit cover star Kate Upton infatuates fans with latest Philippines photoshoot
"He's going to die a lonely man," Former MLB player Doug Mientkiewicz makes bold prediction regarding Alex Rodriguez' future