Fernando Tatis Jr. is stuck in a tornado of mishaps, his year has taken another unexpected turn as The San Diego Padres recently reported that Tatis didn't undergo surgery on his left shoulder Tuesday as planned after he came down with a non-COVID-19 illness.
Fernando Tatis Jr. was slated to have the labrum in his left shoulder repaired on Tuesday, but that procedure now will be delayed a week or so while he recovers from the illness. He certainly has let down fans, coaches, his manager, and the front office on more than one occasion.
Fernando Tatis Jr. didn't play any MLB games due to injuryTatis reportedly has strep throat and a fever. It's unclear when his surgery will be rescheduled., and right when he was about to make his season debut, he got suspended for PED use. Now, right when he was about to get shoulder surgery while serving his 80-game suspension, it got postponed due to a non-COVID illness.
Dennis Lin of The Athletic reported, "The Padres say Fernando Tatis Jr.'s shoulder surgery was postponed due to a non-COVID-related illness (strep throat/fever). An update will be provided when the surgery is rescheduled."
Also Read: "I try and operate on Love": Corbin Carroll and his family won Arizona D-Backs' hearts, fuels biggest comeback
Was Fernando Tatis Jr. San Diego Padres' $340 million mistake? NO says Peter Seidler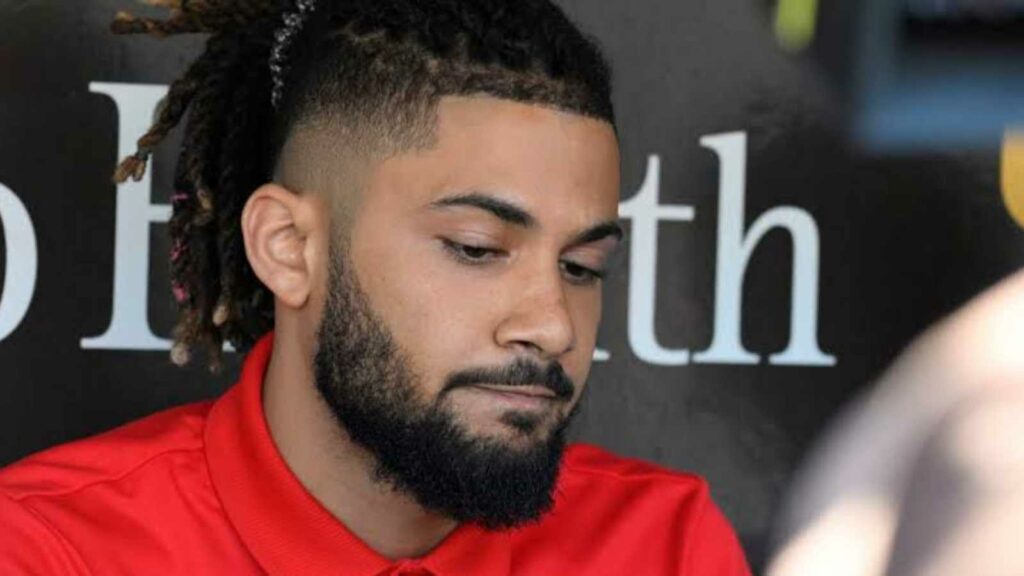 Peter Seidler, the grandson of former Dodgers owner Walter O'Malley and the Padres' lead investor said he was extremely disappointed by the whole news section that surrounds his $340 Million player, Fernando Tatis Jr.
"It was a significant body blow for him, for the organization, and for the fans,'' Peter Seidler says. "But yelling, screaming, breaking glasses, that wasn't going to help anything. In my experience, this can make you stronger and better.''
"The wrong way to look at it,'' Seidler says, "is to be angry at a 23-year-old young man. We've had him since he was 17. He has grown up in front of our eyes. I know he's a good guy with a good heart and he cares.''
"No regrets,'' Seider says. "No. No. No. Fernando Tatis knows I have his back. There's no way you go into a 14-year relationship and think it's going to be a smooth ride for pure joy and happiness. Your eyes are wide open. There's going to be a mistake or hiccup. I knew that going in. It's a similar feeling in any long-term relationship.
Also Read: "That's just insane!!": Jhoan Duran fabricates history, First pitcher to clock 100+ mph off-speed in MLB
Also Read: Watch: Albert Pujols chasing historical records after records, sets milestone with homer off 450th pitcher