Blake Snell, a pitcher for the San Diego Padres, received his second Cy Young Award on Wednesday. On the other hand, Gerrit Cole, a pitcher for the New York Yankees, received unanimous approval from voters as he secured his first Cy Young Award. Cole's previous record included two close second-place finishes and three other times where he placed in the top five.
Snell has now joined an elite group of seven players, and is one of only two southpaws, to have been honored with this accolade in both the American and National Leagues. Snell was awarded the 2018 American League Cy Young Award as a member of the Tampa Bay Rays.
Expressing his sentiments, Snell articulated the significant satisfaction derived from this accomplishment, emphasizing a more profound appreciation compared to his first accolade. He had a successful year in baseball in 2023, achieving 14 wins and only 9 losses. With 2.25 runs given up in 180 innings pitched, he had the top earned run average in the Major League.
He surrendered only 58 hits per nine innings pitched, showing great control on the mound.  However, he also walked the most batters in the major leagues with 99 walks. Despite walking many batters, Snell still managed to win the award. Before Snell, only Bob Turley and Early Wynn did the same in 1958 and 1959. Snell and Padres pitching coach Ruben Niebla prioritized effectiveness over precision, focusing on dismissing batters irrespective of walks.
Gerrit Cole and Blake Snell's recent performances
Blake Snell performed admirably in terms of statistics. Ranking first in opponent slugging percentage at .286 and second in strikeout percentage at 31.5%, he performed exceptionally well. He achieved his second accolade, placing him among the elite group of 22 pitchers to have received the Cy Young award multiple times.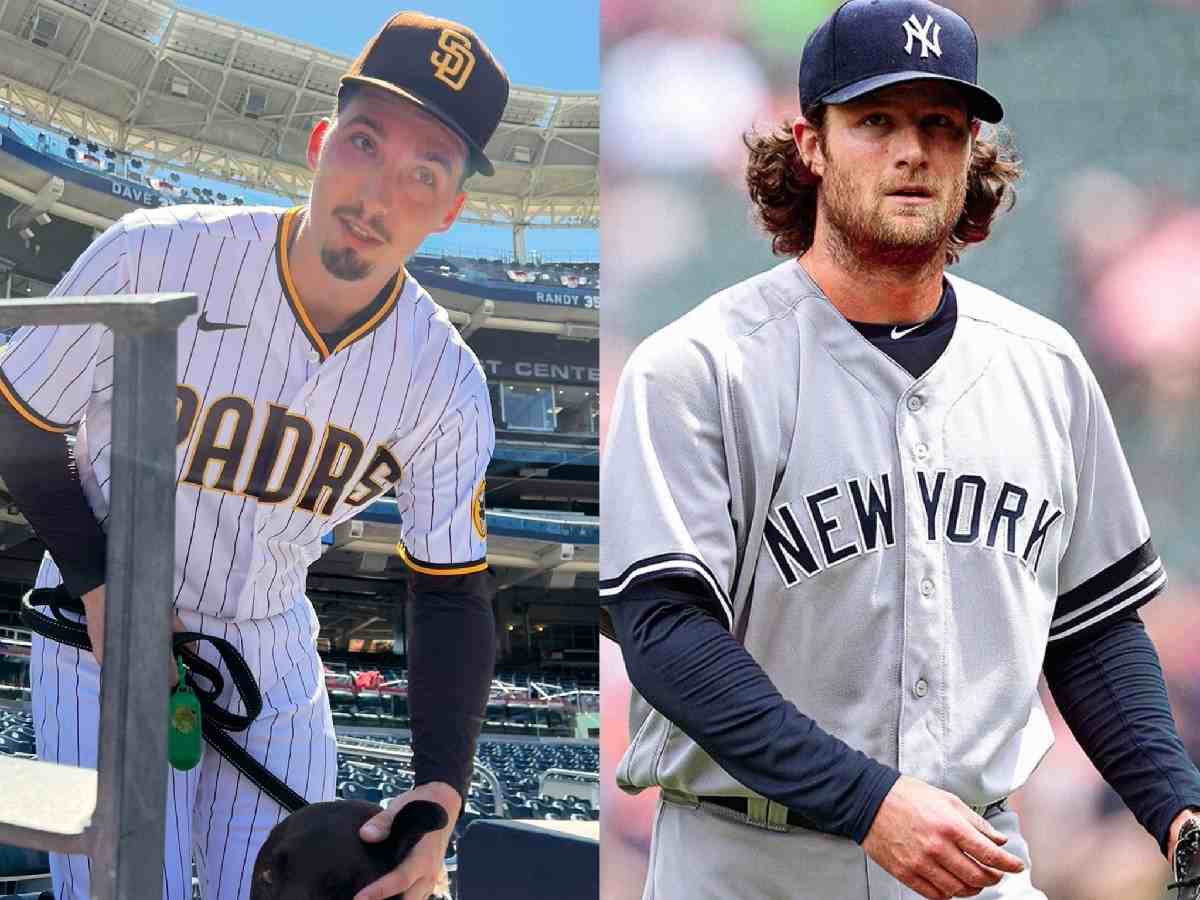 Reflecting on his growth since the first award, Snell perceives himself as maturing from an overconfident youth to a more seasoned athlete. Upon turning 31 next month and rejecting a one-year, $20,325,000 qualifying offer from the Padres, Snell is poised to explore the market for a more favorable contract.
In the recent Baseball Writers Association of America vote, Snell amassed 28 first-place selections out of a possible 30. Second place went to Logan Webb of the San Francisco Giants, with Zac Gallen of the Arizona Diamondbacks finishing in third. Each of them received a single first-place vote.
Gerrit Cole meanwhile, notched a 15-4 record, leading the American League with a 2.63 earned run average and topping the innings pitched with 209. He dominated with the fewest hits per nine innings (6.8) and maintained the lowest walks plus hits per inning pitched (0.981). Cole becomes the second player chosen first overall in the draft to win the award, following David Price's 2012 achievement.
In case you missed it: