The footballing fever has taken over the country. The new brand season of the National Football League (NFL) has begun and so has the amazement among fans. They were given a treat when Kansas City Chiefs star quarterback Patrick Mahomes recently met MLB great Derek Jeter. The two teased an interview early on and now Mahomes has claimed he always wanted to be a baseball player.
The 28-year-old grew up with sports from a young age. His father, Patrick Mahomes Sr. was a former professional pitcher. This was one of the key reasons why the American footballer was interested in MLB. The Chiefs recently shared an image of the two sports stars together while being reunited and one as a kid where the now-turned-Fox analyst could be seen patting a young Mahomes.
Jeter, 48, is regarded as one of the greatest captains of the MLB. For his services with the New York Yankees, Jeter was given the nickname "The Captian". During the pregame NFL show, he got a chance to have a conversation with the Chiefs star, who was full of praises for his childhood hero.
"I wanted to be a baseball player, 1000 percent. Growing up in clubhouses, I got to meet you when I was really young. I wanted to be a shortstop," he said in the interview while referring to his shortstop position. Mahomes recalled how it was not until high school that he started attending football games. He would soon fall in love with being a quarterback and he ditched baseball from there on. Fans are now wondering what would have happened if Mahomes followed the footsteps of his father and joined the MLB.
Related: Derek Jeter reveals HILARIOUS story on how his children mistook MLB legend as 'professional golfer' Tiger Woods
Patrick Mahomes admits baseball is harder than football
One of the most debated topics across sports in the US is which of them is harder to play. The four big sports MLB, NFL, NBA, and the NHL are constantly brought up in these discussions. Patrick Mahomes has now given his say on this topic which could upset a few of his fans.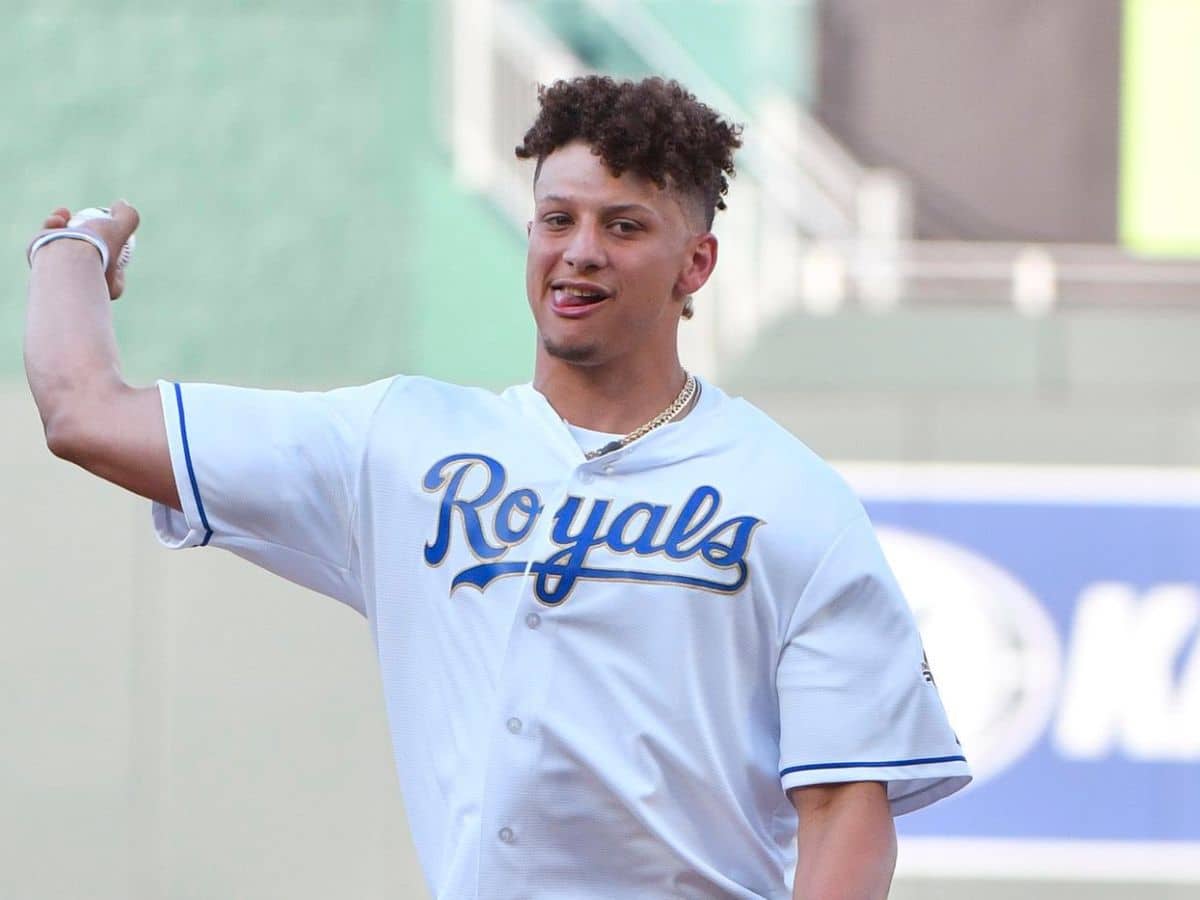 "Hitting a baseball has got to be one of the toughest things to do in the world," he said when asked by Derek Jeter. "I always say when you are playing shortstop sometimes you have to throw from different arm angles, different platforms, and still be accurate," he added. Mahomes though claimed that this practice of playing shortstop has helped him as a quarterback.
Mahomes needs no introduction at this point. In his five full seasons with the Chiefs, he has won two Super Bowls while being the MVP on two occasions during the grand event. Speaking of the ongoing season, he and the Chiefs are 1-1 having endured a 21-20 loss to the Detroit Lions before their win 17-9 win against the Jacksonville Jaguars. They are now gearing up to face the Chicago Bears in Game Week 3.
In case you missed it: