The Tampa Bay Rays are performing in stunning form this season so far. They currently have the best record in the league. To start the season, they went 13-0 to match the record for the best start ever seen in MLB history. During this run, they won their starting nine games with four or more runs. On Saturday they made another record which looks hard to be beaten any time soon.
After Randy Arozarena went yard in the first inning, the Rays accomplished the historic feat of a homer in the first few games. They became the first team in MLB history to hit a home run in every single game to start the season at 21 games. They tied the record of homering in their first 20 games, a feat which was accomplished by the Seattle Mariners in 2019.
During this run, the Rays broke their own franchise record. Their previous record of 18 consecutive games with a home run in a single season came back in 2017. The runaway AL East leaders led the majors in the home runs category with 46 to their name. If last season is included, then the Rays have homered in their last 22 games.
The all-time record is 31 games straight, set by the New York Yankees in 2019. The way the Rays have powered this season could see this record be broken as well.
Related: WATCH: Drew Smyly loses perfect game after collision with teammate Yan Gomes
Rays continue to deliver hammer blows to opposition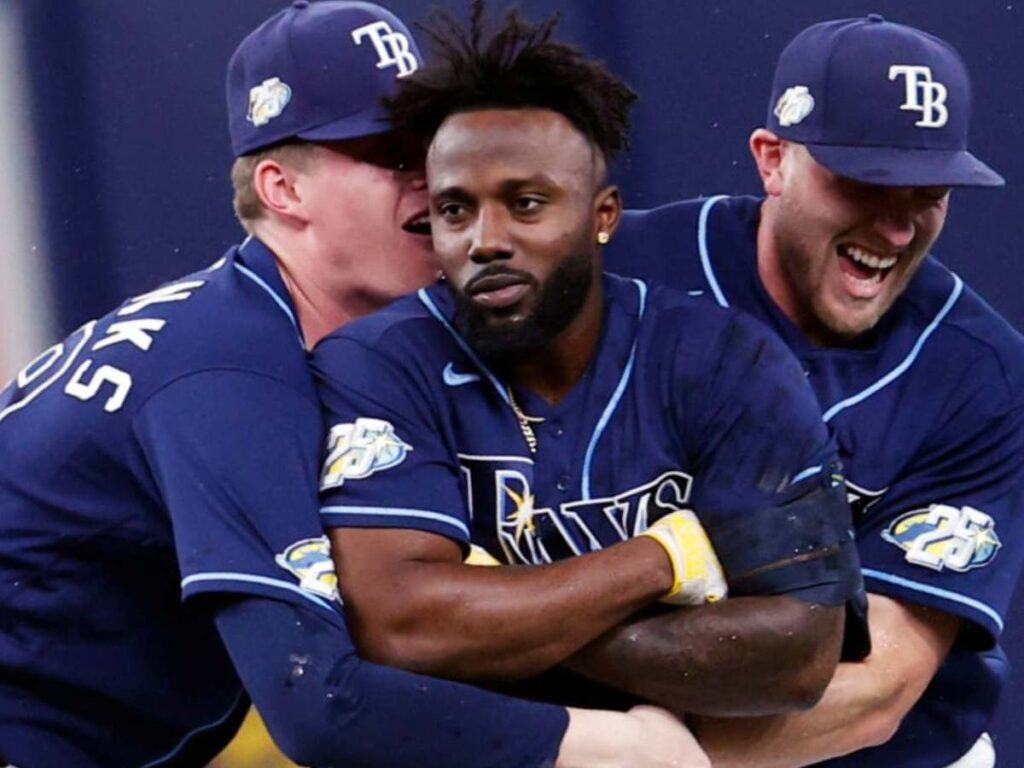 The Rays entered the field of play on Saturday with a 17-3 record. They started off the game with a historic two-run home run. In the end, they just managed to nick it as Arozarena walked it off for the second straight day. The White Sox pushed them all the way but were unfortunate to end up as the losing side in both games by a single-run margin.
With the scores level in the tenth inning, Randy Arozarena stepped up to the plate. He had already made it a historic night for the hosts in the first inning and became their hero once again as he hit a walk-off single to preserve their undefeated streak at home. Here are some reactions to the historic feat set by the Rays.
After a third game against the White Sox, the Rays will take on the Houston Astros. The defending champions are still trying to recover the amazing form they had last season. They are currently 11-10, two-and-a-half came back from the Texas Rangers. The form the Rays are in, this would likely be a mouth-watering series.
In case you missed it:
White Sox Closer Liam Hendriks declares cancer-free status
Max Scherzer's sticky situation: MLB's crackdown on pitchers' use of foreign substances