Alex Rodriguez and Derek Jeter have united once again. Fox Sports announced Jeter's entry into the FOX crew as a studio analyst for the 2023 MLB season. The duo reunited there with a warm hug, and Rodriguez presented him with a Fox Sports baseball jersey. Jeter will join a studio crew with Alex Rodriguez, Kevin Burkhardt, and David Ortiz. 
Rodriguez said "I never thought in my wildest dreams that we'd be reunited but here we are," while presenting him with a jersey with his name on it. Rodriguez and Jeter were teammates when both were playing in the Team Yankees in 2004.
The two were best friends once upon a time, but due to some differences and comparisons, some tension occurred between them. Both were superstars during their time when they played for the New York Yankees for ten long seasons.
Related:Alex Rodriguez celebrates both Jaclyn Cordeiro's birthday and Valentine's Day with warm gesture on social media
MLB Twitter reacts to Alex Rodriguez and Derek Jeter reunion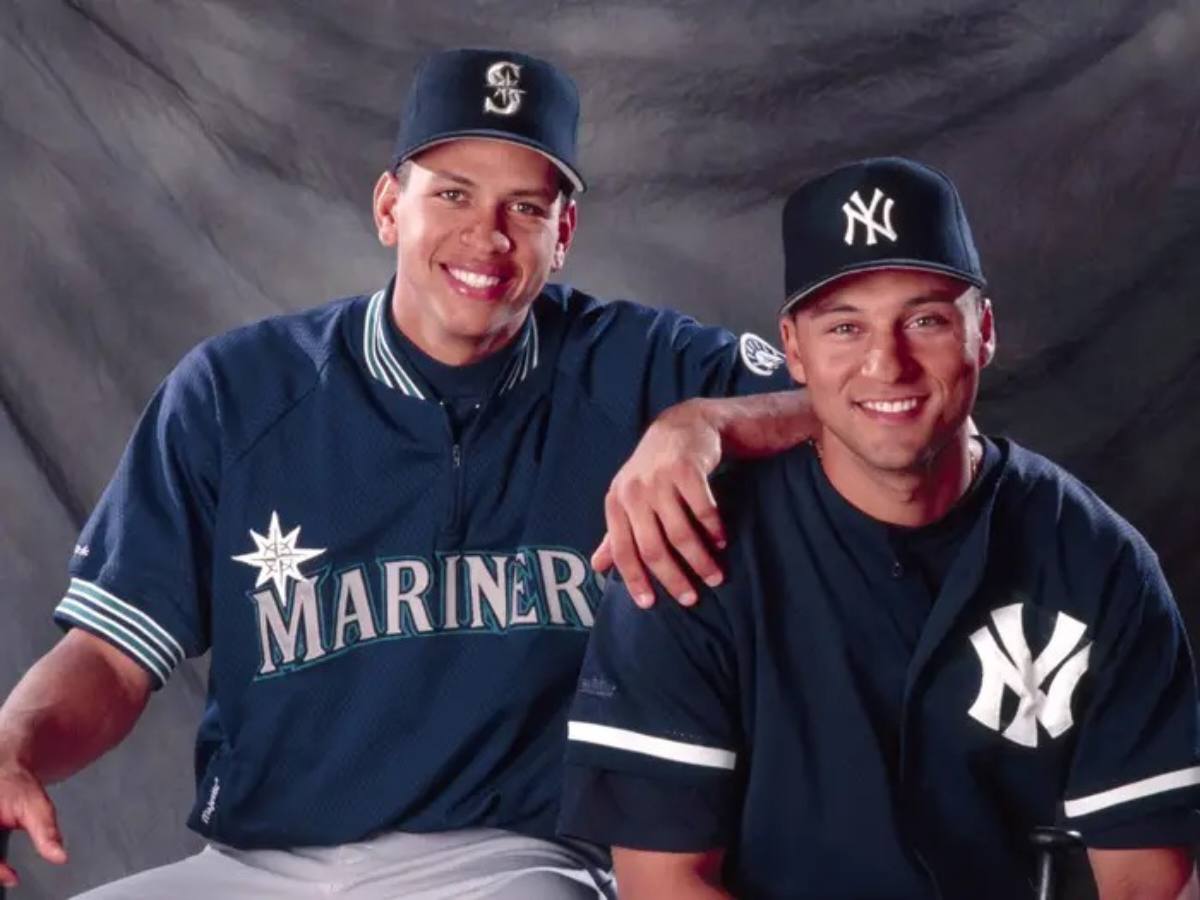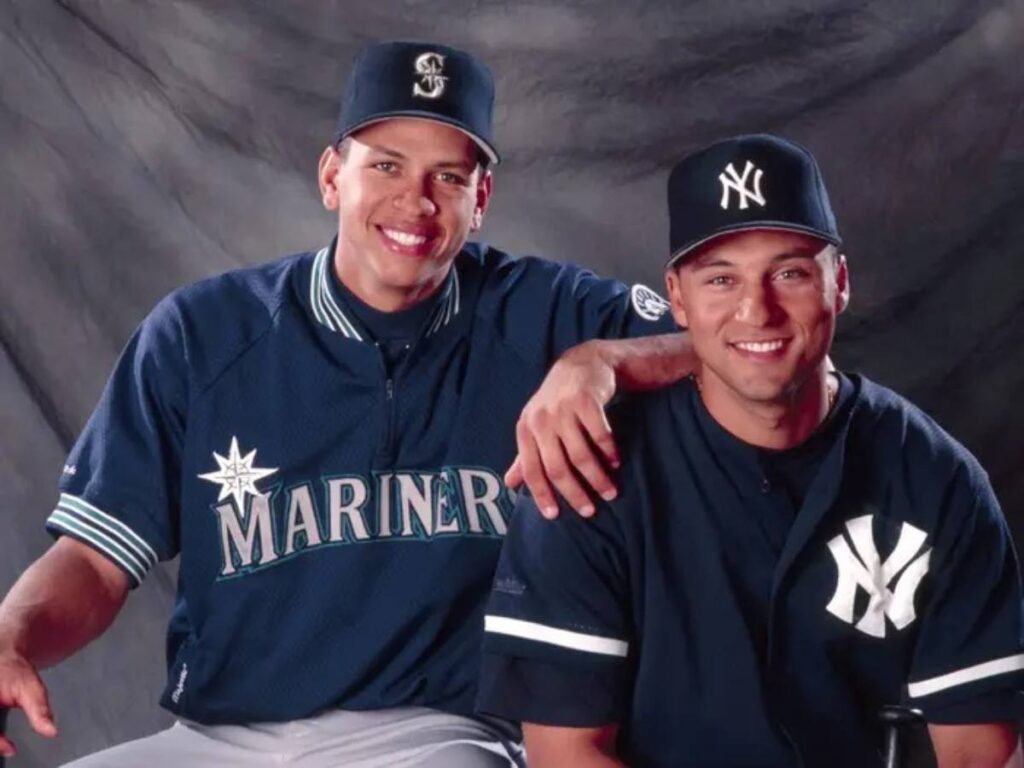 Derek Jeter, now 48, has played almost his entire career with the New York Yankees from 1995 to 2014. He helped the team to win five World Series and was named the All-Start team 14 times.
Rodriguez on the other hand, played for Seattle Mariners from 1994 to 2000, from 2001 to 2003 for Texas Rangers, and joined New York Yankees in 2004. Some achievements in their career are common as Rodriguez was also named to the All-Star team 14 times and contributed to the Yankees winning the 2009 World Series.
Jeter and Rodriguez shared a great equation while playing for the Yankees team, and they were the team's superstars at that time. Both players have built successful businesses after their phenomenal careers in baseball. Here are some Twitter reactions of their fans on their reunion!
A person wrote "Is A-Rod gonna move to like key grip to make room for Jeter"
Another fan reacted: "Once again A-Rod will have to slide over for Jeter"
A fan wrote: "Definitely some tension between A-Rode and Jeter"
Another fan reacts on the reunion: "Alex Rodriguez had to be absolutely THRILLED to learn that Jeter was coming on board #NFLonFOXPregame
A fan Wrote: "Derek Jeter and Arod both doing MLB on FOX this season? 2023 continues to be wild"
a fan's epic reaction: "What is his bank account running low? This guy was hidden under a rock since he retired and now you can't turn the TV on without seeing his mug"
one person reacted "No bad blood but it's an awful pairing in my opinion. Arod always trying to be chummy and Jeter playing it cool but it's somewhat awkward. Maybe this time will be different."
A fan said: "Jeter will get credited as a great announcer while ARod takes a backseat, even though ARod is better at it."
A person wrote: "That's a shame, feeling sorry for Jeter having to listen to all the bulls— that will come from ARod."
A fan appreciated the duo and wrote: "this is epic"
In case you missed it:
Alex Rodriguez's ex Katherine Padgett posts stunning pictures with her new partner replacing A-Rod
Alex Rodriguez & Girlfriend Jaclyn Cordeiro Enjoy a Romantic Date Night in Arizona on Road to Super Bowl 2023