JD Martinez's latest inclusion in the 2022 All Star game has taken his tally to five, More importantly in his five-season stint with the Red Sox, it is his fourth selection. However Martinez wasn't in the original selection list but was subsequently named as the replacement for injured Astros slugger Yordan Alvarez.
Martinez will join two other big bats in Boston's batting order for the All-Star Game – Rafael Devers and Xander Bogaerts. Although many believe that JD Martinez has not been at his best courtesy to his nine home runs in 300 at-bats. However, he was the next most-voted player in the ballet, knowing that fact that he has so far led the American League with 29 doubles and has a solid slash line of .313/.380/.500.
"It's cool," JD Martinez said. "It's always an honor to go. It's such a special event when you're there. It's really fun. The family loves it; everybody loves it. It's just a cool experience all the way around."
Also Read: "Not happening": Juan Soto declines Nationals jaw-dropping $440M contract extension, Yankees could be the next stop
JD Martinez confident to raise the stakes for his beloved team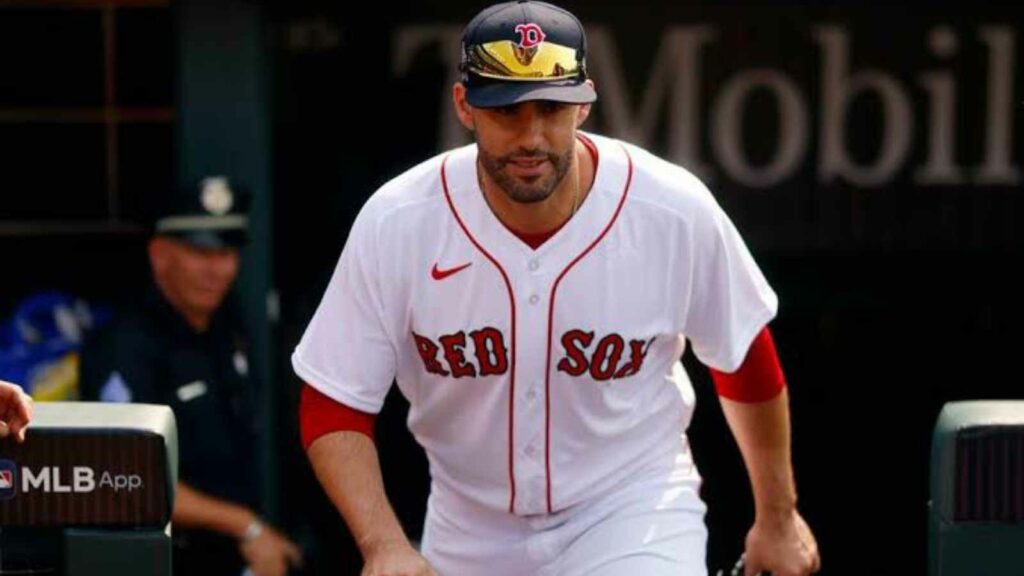 "It would be awesome," JD added. "I think we have a very competitive team. I think we're still in it, 100 percent. If I was allowed to bet, I would bet on us because I'm very confident. I think we're right there. We're in the mix and we've been playing terribly for the last two weeks. That's not us. We've been dealing with some injuries. You saw what happened with Trevor and Strahm, and then we get Chris back and Chris goes down."
"I'm just confident. I just believe in these guys. We're such a talented team. We have a great lineup. I would put our lineup up against anyone out there. It's just for us it's getting healthy. If we get healthy and make a move or two at the break, I think we'll be fine. All you have to do is get it. You saw it last year."
Also Read: "1st time in MLB history": Jackson Holliday and Druw Jones construct MLB history, following the foot-steps of their fathers
That being said, JD Martinez has been one of the most positive sights for Red Sox in the recent weeks. Having won only 6 out of the previous 20 showdown, injuries surely have hampered their momentum approaching All-Star Game.
"Alex (Cora) does a great job with that. He really does. He's the best manager I've had. He really knows how to communicate and make it fun for the guys. He puts the pressure on himself and takes it off of us and keeps it loose for us. That's what we have to do, is go out there and play our game."
"We know we're plenty good enough. That one month we had after that first month was special, to do what we did. Obviously, the last two weeks haven't gone our way, but we're right there. You see it. You see these sparks. You had those two games against the Yankees at home. It's in there. It's just getting back to it."
Also Read: "He purposely gave up": Fans claim Kyle Schwarber has convinced everyone about Home Rub Derby being fixed