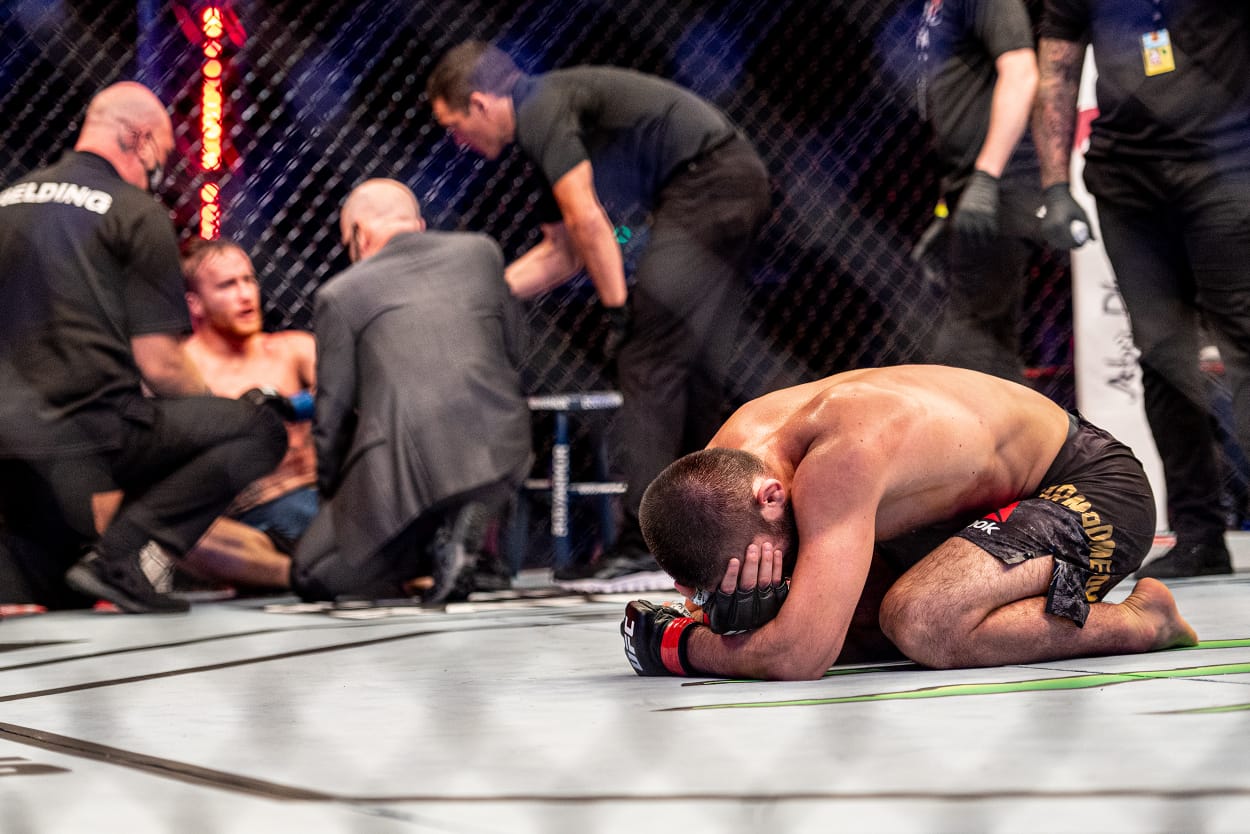 The much awaited UFC 254 is done and dusted and what a night it was. Khabib showed that he is indeed the "Greatest of all Time" with some unbelievable display. He was just too good for Justin. And what's more, Khabib announced his retirement from the sport, citing the death and eventual unavailability of his father. It was a sight to behold, as the tough Dagestani broke down uncontrollably after beating Justin.
Khabib left the world in awe, and this is how top fighters and the MMA community reacted to his victory and his eventual retirement.
"Respect and condolences to you and your family" – Conor McGregor
Jon Jones said that Khabib made his father proud and wished him good on his journey.
Khabib's biggest rival Conor McGregor congratulated Khabib and poured in his condolences.
Wonderboy Thompson tweeted his congratulations.
One of Khabib's closest friends and training partner Daniel Cormier penned an emotional tribute.
Also Read: Twitter reacts to Khabib vs Gaethje!