Former Glory Kickboxing champion and MMA prospect Cedric Doumbe has snubbed his deal with the UFC to make six figures with PFL. After transitioning to MMA, Doumbe was the hottest French prospect for many organizations. With a Kickboxing record of 75 wins and 7 losses and an undefeated MMA record of 4 wins and 0 losses, Doumbe was speculated to join UFC.
Cedric Doumbe was not the only former Glory Kickboxing champion to have been approached by the UFC. Prominent fighters like Israel Adesanya and Alex Pereira are some other ex-Glory Kickboxing champions on UFC's roster. The Cameroonian-born fighter too was speculated to debut with the leading MMA organization at UFC Paris in 2022. However, due to interference from the French commission, his bout was scraped. Doumbe in his YouTube video also gave the exact figures he would have received for his fight in UFC. According to Cedric, he was given a basic fighter contract that would have paid him $20,000 to show and $ 20,000 to win.
However, Cedric Doumbe received a better offer from PFL after his speculated debut was called off. According to his PFL contract, Doumbe would make $140,000 per fight, which is a huge increase over his contract with UFC. So, Doumbe made his choice and snubbed UFC to sign with PFL.
PFL president Ray Sefo also explained why he was willing to pay a hefty amount to the French fighter. "Cedric Doumbe is one of the greatest athletes in the world and a tremendous addition to the Professional Fighters League global roster. He is one of the most talented fighters in the world and will make an immediate impact here in the PFL," said Ray Sefo.
With the French fighter's huge star power PFL is set to make a strong footing in France. While it could prove dangerous for PFL to pay Cedric $140,000 given his MMA record, it is too early to judge. It is all up to the Cameroon-born French fighter to prove his worth in PFL.
Related : "Who the F**K is that guy," Paulo Costa pulls off Conor McGregor's catchphrase in a Twitter war with former GLORY champion
Former Glory kickboxing champion Cedric Doumbe on his debut fight in PFL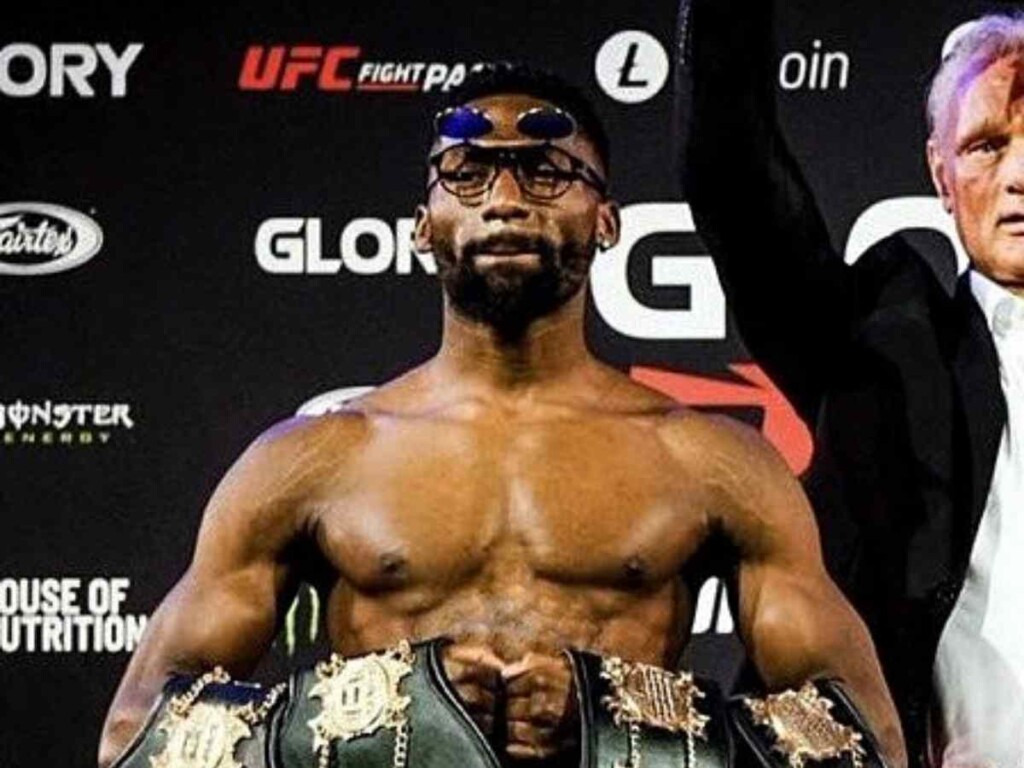 Former Glory Kickboxing champion Cedric Doumbe has turned his back on UFC to sign an MMA fight deal with PFL. Cedric is a huge star in France and has a Kickboxing record of 75-7. He also has an undefeated MMA record of 4 wins and O losses. Cedric was offered a basic fighting deal from the UFC despite his star power. He would have earned $20k to fight and a $20k win bonus, had he signed with the UFC.
Cedric's decision to snub UFC for PFL has helped him gain an additional $100,000 for his first fight. Cedric's huge social media following and fighting prowess helped him land $140,000 for his first MMA fight in PFL. With the French Kickboxer's deal with PFL, fans are excited to see him in action. Cedric Doumbe will reportedly set foot inside the PFL octagon on 23rd June. He will directly be entering the $1 million welterweight winner takes it-all match alongside other 170-pounders.
While not much is known of his first opponent, fans anticipate watching the French Kickboxer in action. Doumbe's performance will also decide if the PFL made the correct choice to spend $140,000 on the fighter.
In case you missed :