Tom Hardy may just be transforming into his character from Warriors full time now. The brit superstar who is known for his tough guy roles from movies like The Dark Night Rises and Bronson has recently decided to flaunt his jiu-jitsu after years of training.
The star has become a frequent face in local BJJ tournaments around England and is winning up left and right. Hardy was first introduced to BJJ in 2011 during the filming of Warrior, however continued with the practice long after the set had wrapped up. Now he's putting his decade-long practice into play and has won his second competition in over a month.
While a blue belt, Hardy won the REORG Open Jiu-Jitsu Championship in Wolverhampton, England, just last month. At 45 years of age it is no small accomplishment. Most recently he came first place at the UMAC MK Open BJJ competition.
Instead of competing under his stage name, Hardy opted to compete under his real name, Edward Hardy and secured many wins in the competition. His victory in the finals came by way of an armbar.
Hardy posted a message on Instagram thanking the sport for helping him deal with his addiction and also stating his purpose for competing saying, "It is an honour to be able to represent the charity and my team REORG and the great work they do supporting the mental health and well-being of veterans of service, military and first responders through the therapeutic benefits of Jiu Jitsu and fitness training."
Related: "Man of many talents" – Hollywood star Tom Hardy proves his worth by acing Jiu-Jitsu championship
Fans React To Tom Hardy's BJJ competition win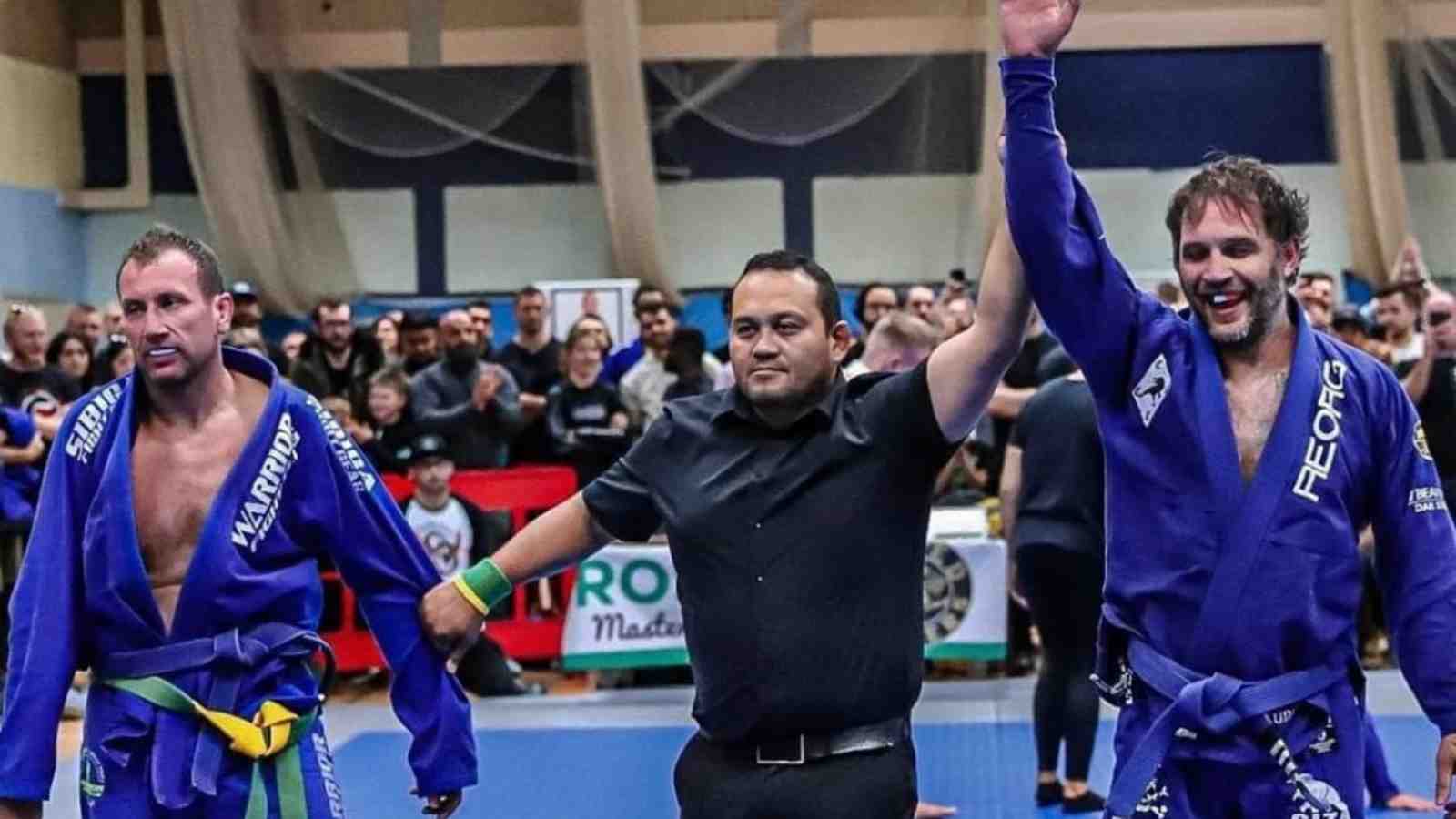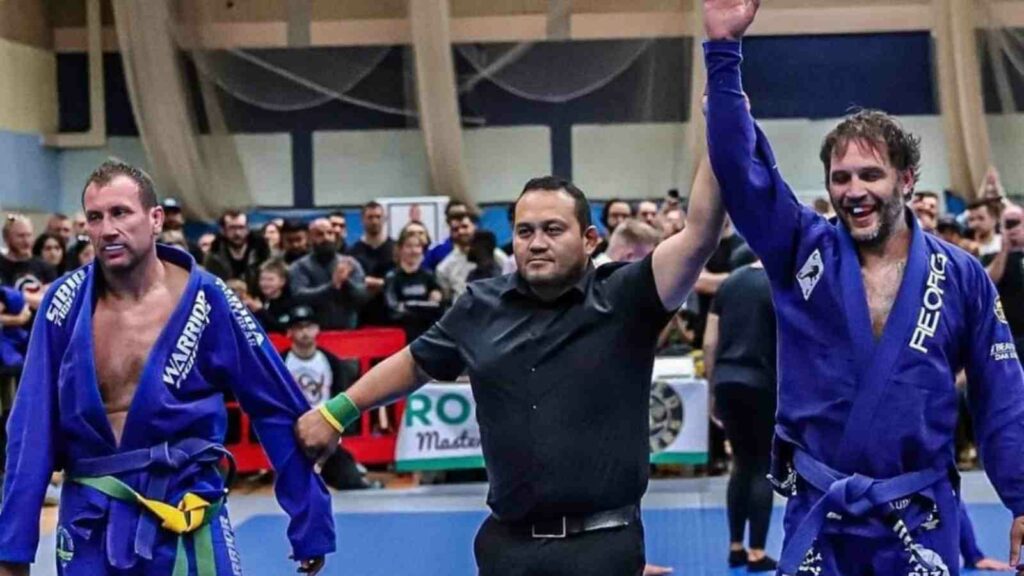 Film fans and MMA Fans alike were impressed with the star's tenacity and willingness to keep such accomplishments under wraps. Here are the best fan reactions to Hardy winning his second BJJ competition.
Also Read: "15-20 million" – Daniel Cormier leaves NFL star speechless after revealing PPV share of McGregor, Adesanya, and Khabib
Also Read: "You merely adopted the dark" – Fans react to Conor McGregor impersonating Tom Hardy's "Bane" from the Dark Knight