Greg Hardy is a former NFL athlete and UFC fighter. The former fighter is known to have one of the most successful transitions from NFL to MMA. Hardy amassed a record of seven wins and five losses in his professional career. He also had a brief stint in boxing. Prior to his MMA stint, he played in the NFL for the Dallas Cowboys. However, it appears Hardy now works at Walmart in his post-fighting days.
Recently, a video surfaced of Greg Hardy working at Walmart. The former fighter captured himself working at the department store and posted it online. In the footage, Hardy says, "These n***** turned me into one of them m************ Walmart spectrum greeters." He continues, "If you're in Texas, in Garland, come see your boy. How you gonna turn your boy into a goddamn spectrum greeter." Dana White signed Hardy to the UFC after impressive performances in the Contender Series.
By his admission, the former fighter works as a spectrum greeter. Upon witnessing the footage, fans seem to have a blast on Twitter. Fans of Hardy pointed and laughed at his new job as a Walmart employee. Besides his successful transition, the fighter is also known for his domestic incidents. Nicole Holder accused Hardy of assault in 2015.
The case was reported as a misdemeanor, warranting Hardy to spend 60 days in jail. The former NFL athlete was also given 18 months of probation due to the scenario. The incident occurred when Hardy played for the Dallas Cowboys. Fight fans criticized Dana White and the UFC when they signed Hardy to a multi-fight deal. They expressed concern about his past as a domestic abuser and the decision to platform him.
Related: Ex-UFC and NFL Star Greg Hardy wins boxing debut with a violent TKO
Fans laugh at Greg Hardy for his transition as a Walmart employee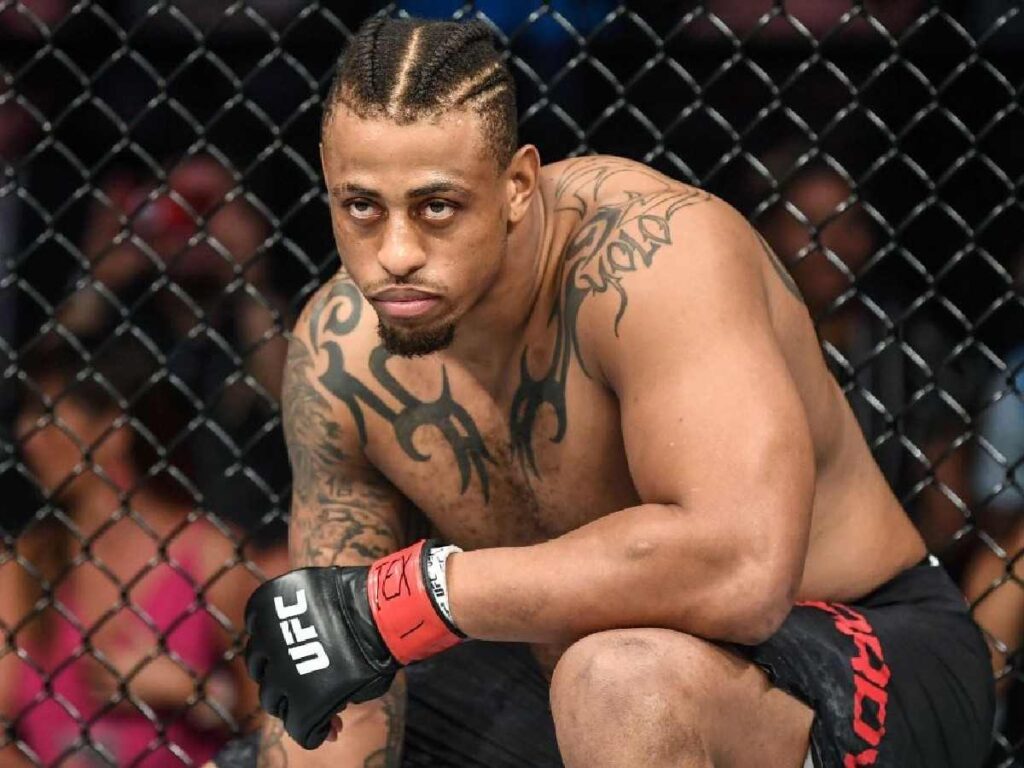 Former UFC fighter Greg Hardy is controversial because of the case of domestic violence reported against him. Hardy appeared to work at Walmart and posted his whereabouts on social media. In the video, the former Dallas Cowboys member mentions that he works as a spectrum greeter in the store. Fight fans took to Twitter to comment about the video. Check out some of the reactions:
Greg Hardy's controversial stint as a UFC fighter has received much backlash. Despite having a promising career in the NFL, Hardy succumbed to the domestic abuse allegations.
Incase you missed it: