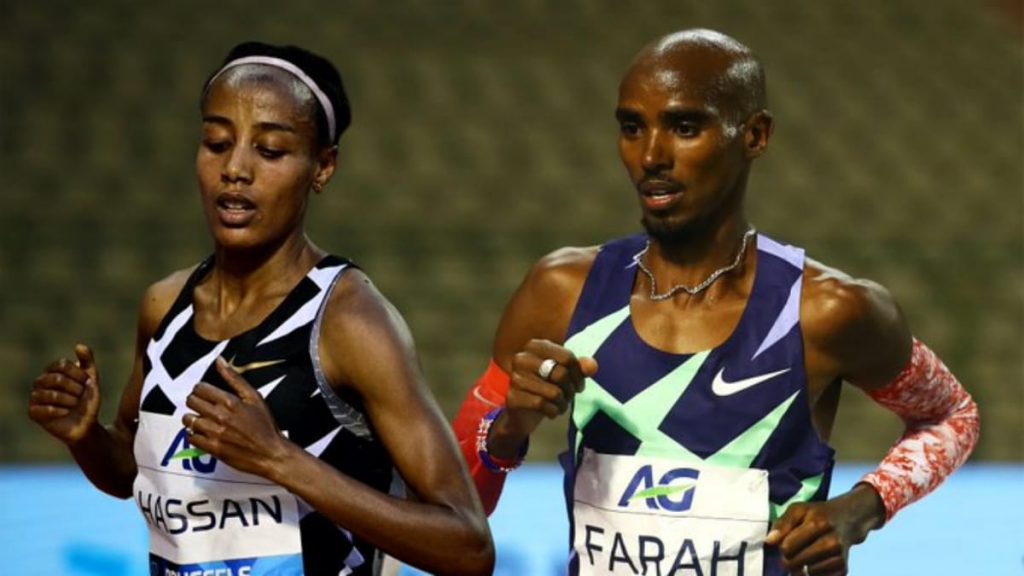 Four-time Olympic champion Mo Farah and Sifan Hassan both set a new one-hour world record at the Brussels Diamond League. The athletes were making a return to the track, with no fans to cheer them on the rarely run one-hour event. 
Farah ran 21,330m at the Memorial Van Damme meeting on Friday. He successfully managed to better the record of 21,285m, set by Haile Gebrselassie in 2007. It is also the 37-year-old Briton's first outdoor world record.
Earlier, Sifan Hassan of the Netherlands set a new world record in the women's one-hour race event. Her 18,930m effort surpassed Dire Tune's mark of 18,517m, achieved in 2008.
Messages from World Athletics
The official social media handles of 'World Athletics' also shared this news with the public. With some photos of the event, the apex body also shared special messages for the two world champions.
Here's the message for Sifan: "18,930metres in one hour! 🇳🇱 @sifanhassan breaks world one-hour record with 18,930m at @memorialvandamme! After running shoulder to shoulder with @brigidkosgeithereal for most of the race, she bettered the existing record by 413m thanks to an incredible final sprint. #BrusselsDL #diamondleague #worldrecord #netherlands"
While for the English athlete Farah, World Athletics wrote, "@gomofarah eclipses 2007 world record mark of 21,285m set by Haile Gebrselassie in a thrilling one-hour race at @memorialvandamme. #BrusselsDL #diamondleague #worldrecord"
Coming to the pole vault event, Sweden's Armand Duplantis failed to improve Ukrainian pole vaulter Sergey Bubka's best outdoor mark of 6.14 meters. The world record holder cleared 6.00m but failed in three attempts at 6.15.
Also Read | RUSAF has transferred $6.3 million to the World Athletics: RUSAF chief Evgeni Yurchenko