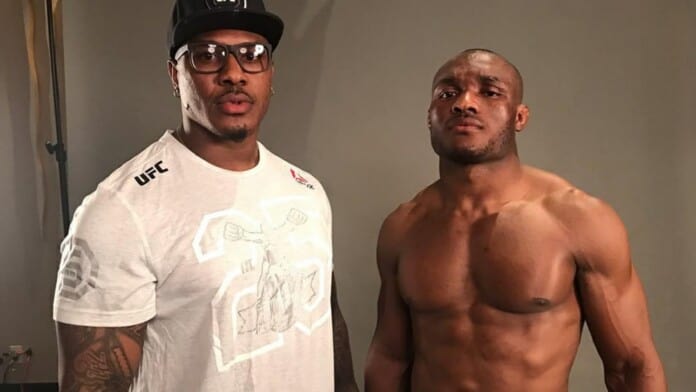 Mohammed Usman is the younger brother of UFC Welterweight champion and possibly the best pound-for-pound fighter in the world right now. Mohammed is signed to the Professional Fighters League. Usman explains how his elder brother played a major anchor in him choosing PFL over the other top MMA organizations.
Mohammed Usman was a heavyweight prospect and signed with the PFl last year overlooking UFC, Bellator, and ONE which is currently the biggest organization in the MMA sport. The heavyweight fighter makes his debut for the organization on Thursday Night at PFL 3 on ESPN. Ahead of his fight, Usman made an appearance before the media taking questions and answering about his journey so far.
When asked about why he chose the PFL, the fighter responded that the decision was not made by an individual rather a family affair. "We sat down and thought about it," Usman said. "You don't ever make a decision just to do it, we have to think everything through before we make a decision and it's a family decision. We actually sat down and worked it out and talked about it and he's the one that told me it was a great decision," Mohammed Usman said.
"At the end of the day it was a business decision and I'm happy," says Mohammed Usman.
Mohammed Usman's decision to go to PFL has not been very welcoming from the fans as everyone expected the heavyweight prospect to fight at the UFC. "They don't even know, MMA is not even in the equation. I have to explain to them that MMA is what we do. UFC is just the organization. You see what I'm saying? So a lot of people get confused like that. I had a lot of backlash when it comes to the fans, 'Why aren't you in the UFC, this and that,'" he explained.
"But people don't know this is like any other profession. You go where they're gonna pay you good. You're not gonna go just because of the name, like Puma's gonna give me $10 million and I'm gonna go to Nike just because of the name and they're gonna give me $100,000. At the end of the day it was a business decision and I'm happy to be here," Mohammed Usman said to the reporters.
Also read: "It's hard to not feel for Diego," says Angela Hill as she defends Diego Sanchez's efforts to stand up for himself
"I'm gonna dance on your head": Dillon Danis asks Jake Paul to stop running away and take up the fight