It was a tough outing on Saturday for Aleix Espargaro. MotoGP came to the Buddh International Circuit for the first time for the inaugural race and it had a bit of issues from the start. Apart from the visa-related issues, Aleix and some of the drivers felt that the track was not up to par when it came to their safety. However, those doubts were soon cleared after inspection. Nevertheless, it hasn't been an ideal Saturday for Aleix Espargaro.
Aprilia released the rider as per the pre-delay schedule for qualifying and sent him to the pit lane three minutes before the actual session started. The rider was pushed back through the pits with the help of Prustel GP mechanics. This put him at a massive disadvantage due to the tires cooling down immensely. He then came into the pits and slammed his hand on the other MotoGP bike while screaming violently at his mechanics for the mishap. 
Aleix further went on to apologize for his outburst in the garage. "We made a big mistake on the communication side and it's quite dangerous for the engine, tyres, but anyway, my reaction was not good," began Espargaro. "I apologised to my mechanics, to my guys because it was not a good reaction. But sometimes it is like this when you have a lot of tension," he said. 
Related: Helmut Marko asks Sergio Perez to 'forget the World Championship dream' amidst uncertainty over the Mexican's Red Bull future
Aleix Espargaro had a DNF in the Indian MotoGP sprint
Aleix Espargaro hasn't had a very good start to the Indian GP race weekend. After qualifying 10th, it seemed like he would be able to make it up in the sprint. Unfortunately, the Aprilia rider went on to crash out in the final corner, instigating a DNF. His teammate, Maverick Vinales, went on to finish the sprint in 8th place. Aleix has stated that he will be pushing hard for today's race.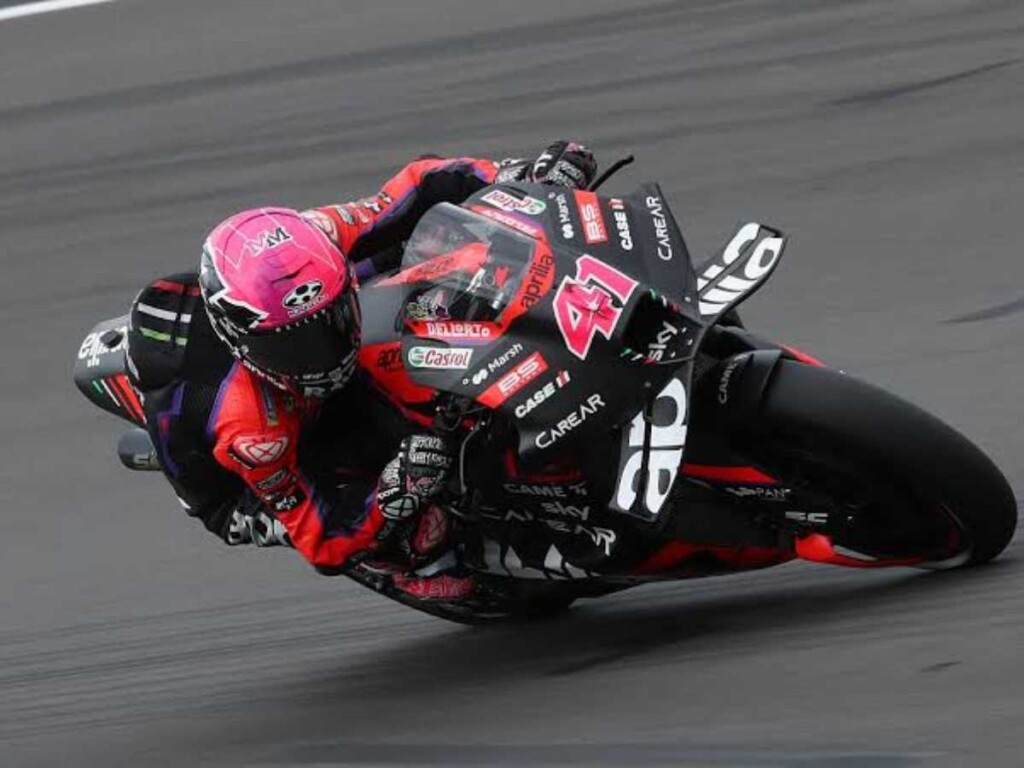 The championship gap was reduced to 33 points as Jorge Martin emerged victorious in the first ever Indian GP sprint. Pecco Bagnaia was on damage limitation mode as he went on to finish second. Meanwhile, Marc Marquez put in an impressive performance to finish in P3. Marco Bezzecchi also went on to put his food down and make a major comeback, finishing in 5th place following a collision with his teammate at the start. It will surely be an interesting race at Buddh.
In case you missed it: