Currently running in the fourth position in the MotoGP 2022 Standings, Italian motorcycle racer Francesco Bagnaia had a blast in Ibiza after securing his race win in Assen TT after two consecutive DNFs in Barcelona and Germany. The 25-year-old, who has won 3 Grands Prix in the current 2022 season of the MotoGP Championship, wanted to celebrate his victory with a massive party with his friends, but as he left the place and headed back from Ibiza, his car was held up and he was asked to take the breathalyzer test, which he subsequently failed.
The Ducati racer, who was speeding through a roundabout during the early hours of morning on July 5, was detained by the local authorities. It was discovered that Francesco Bagnaia had over three times the legal alcohol limit in his system, and currently, there are concerns amongst the motorsports enthusiasts that the Italian might be facing a potential driving ban of 1-4 years.
Many racers have spoken up about the incident, and former British Champion and MotoGP rider Keith Huewen weighed in on this topic with his opinions.
Read More: "Mutual respect is the basis of a healthy rivalry": Francesco Bagnaia talks about his dynamics with Aleix Espargarò and Fabio Quartararo
"Drink driving is not OK": Keith Huewen clarifies his stance on Francesco Bagnaia's DUI incident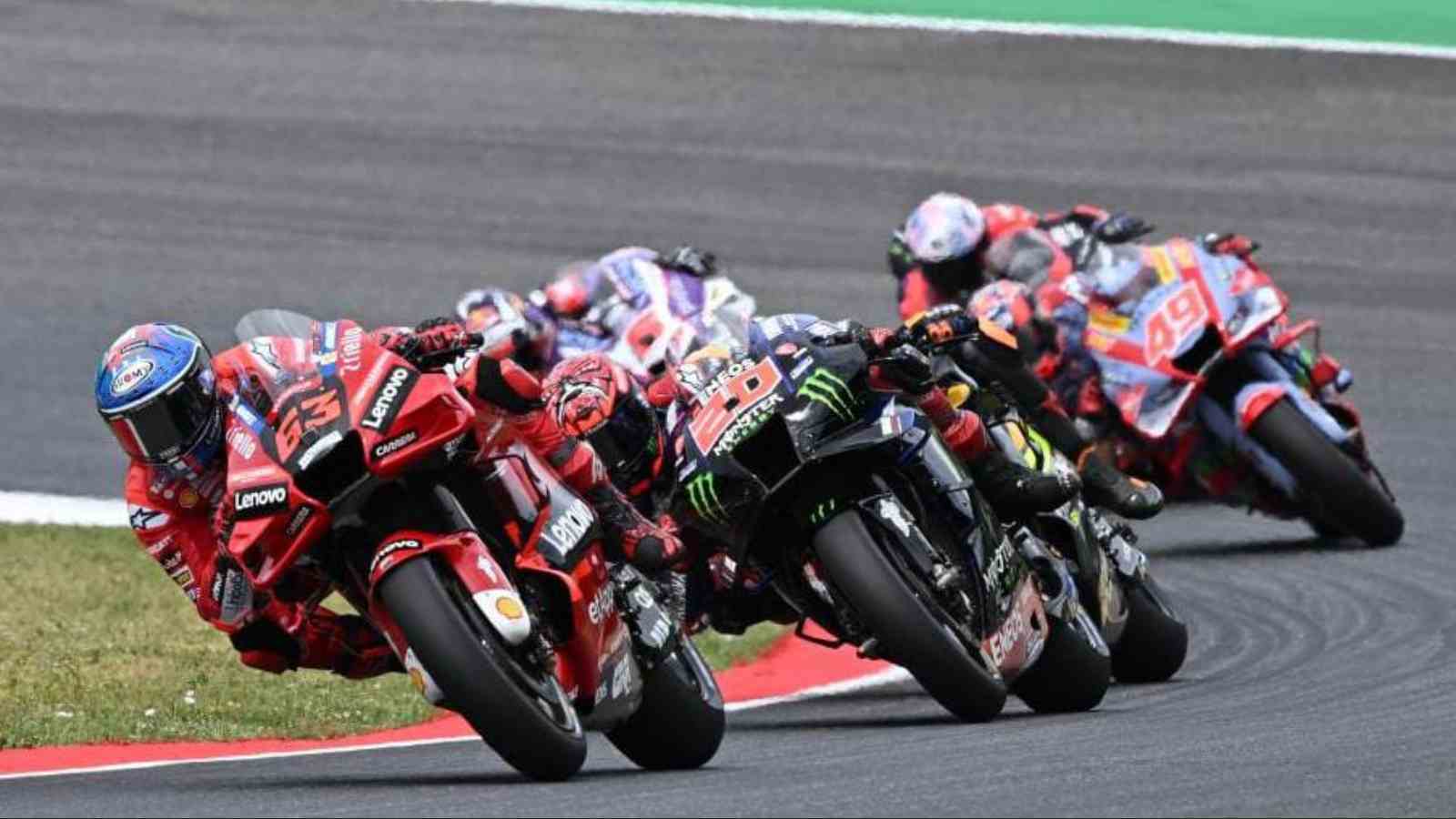 Following the break of the news that Ducati rider Francesco Bagnaia had been caught driving under influence by local police after he left a party in Ibiza, the racer apologized publicly via social media, saying that he had learnt his lesson, and he also said, "Never get behind the wheel after drinking alcohol." Ducati is yet to comment on this incident, as of now.
According to Keith Huewen, Francesco Bagnaia's DUI charge is the result of poor judgement. After hearing the entire story, he said, "Only one word comes to mind really: idiot!"
He continued, "I can make comparisons to back in the day, as I often do, but we live in a different world now and he should never have put himself in that position. Drink driving is not OK."
Read More: Francesco Bagnaia Gets Pole Position in MotoGP Round 6: Qualifying Results for the Spanish Grand Prix 2022 in Circuit de Jerez
Read More: WATCH: Takaaki Nakagami brings about a brutal crash in Barcelona, Francesco Bagnaia and Alex Rins crash out as well