Following his remarkable performance at the dramatic French Grand Prix, Marco Bezzecchi has been hailed as one of the greats by his Italian racing manager Carlo Pernat. Bezzecchi dazzled the fans with his amazing talents and steadfast composure as he dominated the historic 1000th MotoGP race and is currently only one point behind Pecco Bagnaia in the standings. 
The race was intense as Bezzecchi fought in a hard duel, exhibiting his wisdom and expertise to take the lead on lap 11. In an interview with GPOne.com, Pernat voiced his respect for the young rider, claiming that Bezzecchi had unquestionably won a spot among the best racers for the 2023 season. "With two victories to his credit, he has certainly earned himself a place among the best this season," Pernat said, praising Bezzecchi's extraordinary talent and race management.
The French Grand Prix will go down in MotoGP history as a race that sparked emotions, with plenty of accidents, arguments, and nail-biting intensity. Despite the pandemonium, Bezzecchi's magnificent performance shined brightly, capturing 278,000 attendees and exceeding expectations.
Discover: Marco Bezzecchi navigates through chaos to triumph at Le Mans, as Francesco Bagnaia and Maverick Vinales clash in a fiery altercation
Marco Bezzecchi is surely going to be a championship protagonist, claims Carlo Pernat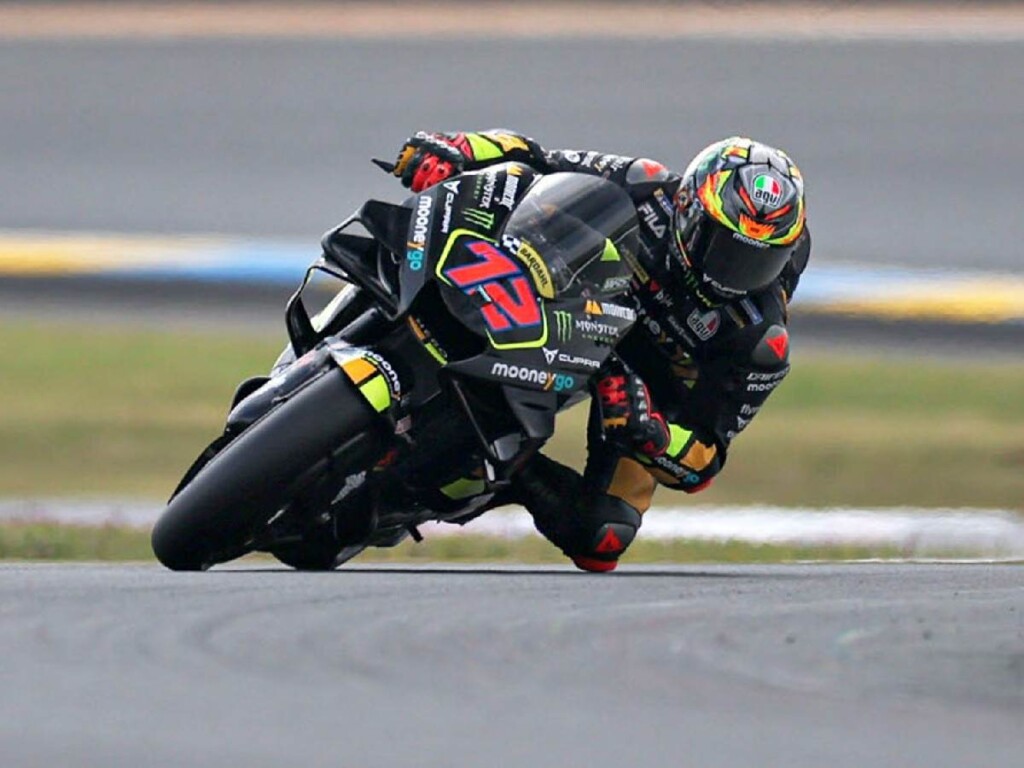 Bezzecchi's victory at Le Mans demonstrated his riding talent and ability to overcome adversities. Despite numerous difficult periods throughout the race, he stayed calm, never allowing the strain to distract him. It was a credit to his grit and resilience that he won his second race of the season, firmly establishing himself as a top contender.
In the midst of the action, a heated brawl between defending champion Pecco Bagnaia and Maverick Vinales added to the excitement of the French Grand Prix. Bezzecchi currently sits just one point behind Bagnaia in the fiercely competitive 2023 MotoGP rankings, thanks to the incident that left Bagnaia nursing his wounds.
Bezzecchi has shown his amazing potential, giving Pernat confidence that the youthful star will be a key player in this year's tournament. While it may be early to consider Bezzecchi, a championship candidate, Pernat's faith in his ability is undeniable. "Although it is too early to say that the title is within reach, he will certainly be one of the protagonists of this championship," Pernat emphasized Bezzecchi's ability to disrupt the established order.
Bezzecchi's remarkable performance, along with his manager's gushing endorsement, has further reinforced his position as a force to be reckoned with on the track as the 1000th MotoGP race proved to be a rollercoaster of emotions. As the struggle for MotoGP glory continues, the following races, including Bezzecchi's eagerly anticipated homecoming in Tuscany, promise to produce even more thrilling moments.
In case you missed it: