MotoGP came to India for the very first time this year. However, the whole weekend was a bit tough on Tech3's Pol Espargaro and many fellow riders. India is known for its hot weather conditions. With the race taking place in September, the weather was not as hot as it usually gets during the summer. Despite all that, it was a struggle for the riders to endure throughout. 
With Delhi having high temperatures and humidity, many drivers stated that they felt a burning sensation in their throats. After seeing the Pol Espargaro and other riders struggle, the race on Sunday was cut short by 3 laps on grounds of safety. Despite that, the whole race was pretty much a battle of endure the harshness. Even Jorge Martin had to be attended by the medical team after the race. 
In an interview, Pol Espargaro shares his thoughts on the issue. "We cannot face these kinds of conditions, it's pretty tricky," he said. "We just put a sensor on the bike, on the fuel tank. It's where we breathe in the straights and it was like 65C. So maybe it's so easy to change the calendar a little bit to come in [to races] during better weather conditions", he said.  "That would be great and it's possible so we need to think a little bit about it," he continued.
Discover: Lewis Hamilton is 100% sure the car concept is the reason for Mercedes's 2023 woes
Marco Bezzecchi went on to win the Indian GP by over 8 seconds
Despite the tough weather conditions, Marco Bezzecchi's pace throughout the shortened 20 lap Indian Grand Prix was very commendable. For almost 95% of the race, the Italian rider posted lap times of around 1 minutes 45 seconds. The consistency and cool that he kept went on to benefit him in the end. In the end, he finished ahead of Jorge Martin with a gap of eight seconds.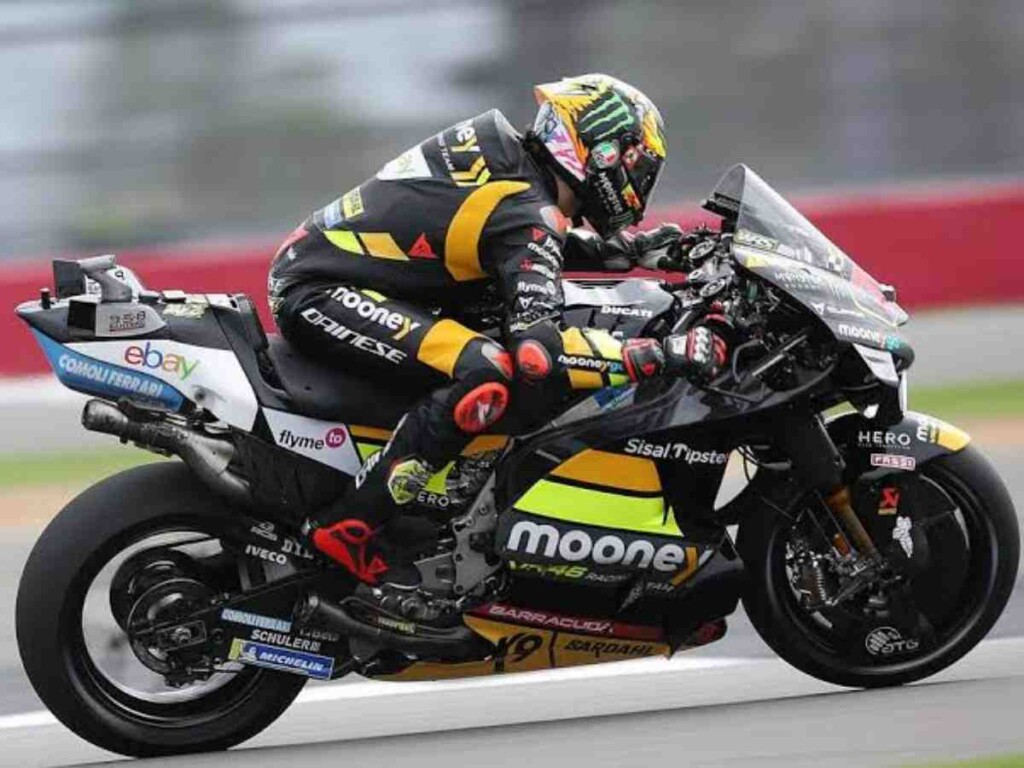 On the other hand, Pol Espargaro who is still recovering from previous injuries went on to finish in P13. However, his teammate on the other hand was not able to finish the race. The MotoGP circus will now move to Japan where a lot of big decisions could be made with the main one being Marc Marquez's decision for the 2024
MotoGP season.
In case you missed it: