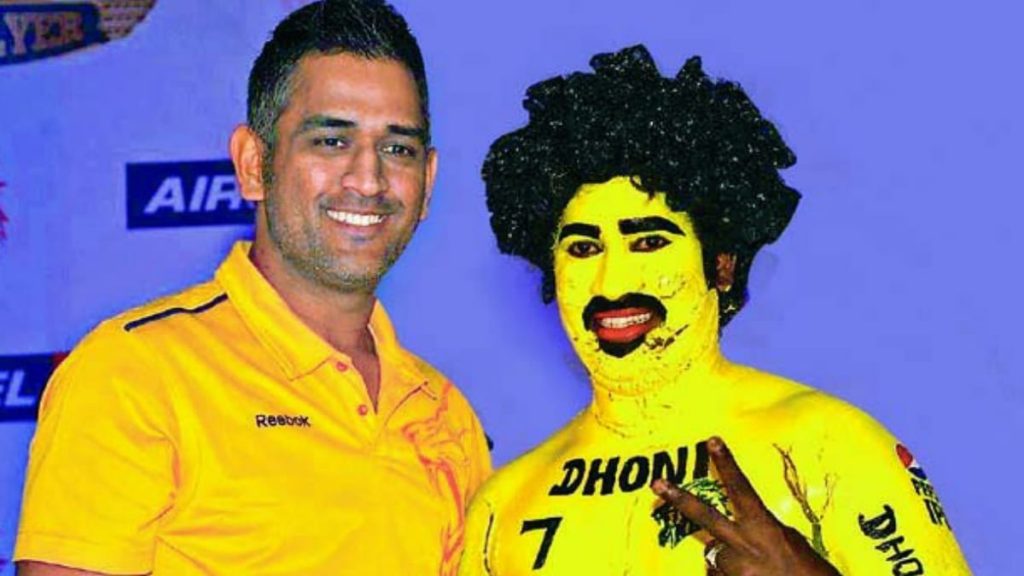 For those that watch the Indian Premier League on TV, Saravanan Hari should be a familiar face. He is the 'super-fan' of the Chennai Super Kings franchise who paints his body yellow, wears a wig and cheers passionately for MS Dhoni.
The 'local boy' from Chennai spoke to Firstsportz about his life and love for MS Dhoni in an exclusive interview that gave some fascinating insights into a fan's love and adoration for a sportsperson who is considered an icon by millions.
'Sachin Tendulkar got me hooked to cricket'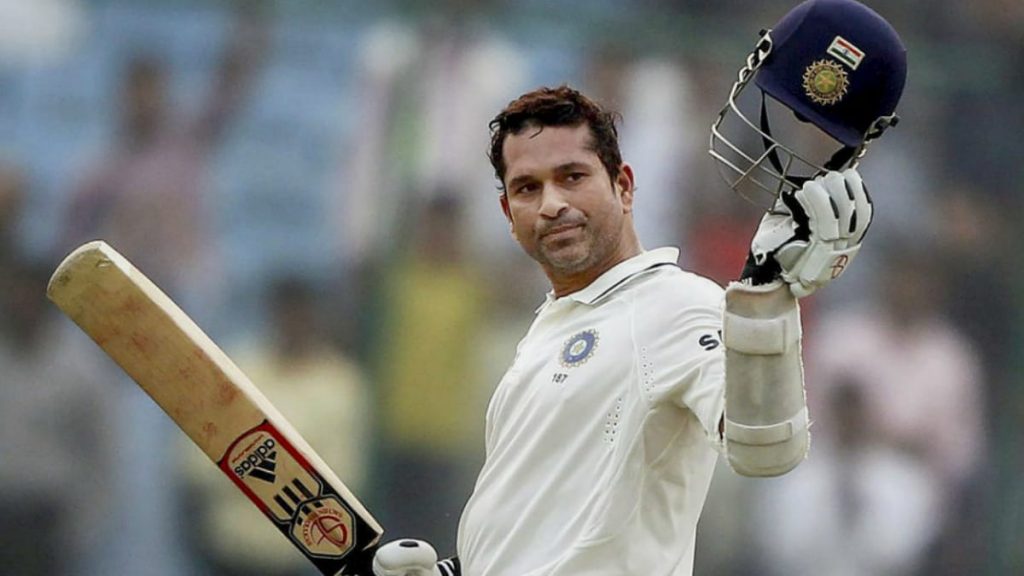 Saravanan begun by speaking about how he came to love the game of cricket. He, like many other Indians, owes his love for cricket to watching the 'God of Cricket' Sachin Tendulkar bat for India. "I started watching cricket only because of Sachin Tendulkar. I remember seeing school boys flock around a television but suddenly they would all disperse after a point. I would ask them why and they would say Sachin has got out. This got me hooked to cricket and Sachin in particular. I started watching cricket matches. I started loving the sport. I started to visit the MA Chidambaram Stadium in Chepauk regularly," he said. "Sachin will forever be the God of Cricket. Even if I am such a die-hard fan of MSD, I will say with certainty that Sachin is the God," he added.
The soft-spoken super-fan then spoke about his earliest memory of MS Dhoni and how he came to adore the CSK skipper. "In 2004, a seemingly normal cricketer named MS Dhoni donned the Indian jersey and took the field. Nobody had a lot of expectations but suddenly the young, long-haired boy from Jharkhand scored 183. I was shocked. Everybody was stunned by his innings. Everybody started speaking about him. He then went from strength to strength and in no time got captaincy duties. Seeing the huge amount of pressure on his young shoulders, I started rooting for him," Saravanan said.
Saravanan speaks on the early IPL years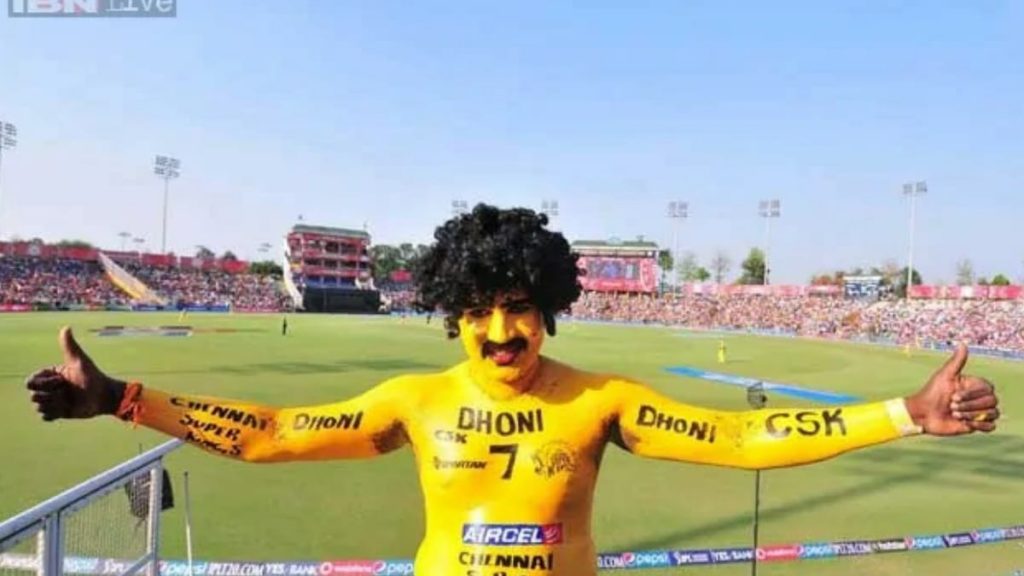 Saravanan then spoke of the Indian Premier League and how it helped in increasing his admiration for MS Dhoni. "Out of the blue, the IPL was announced in 2008. Nobody had any idea of how it was going to pan out. I wasn't too excited about the tournament but I was excited to learn that Dhoni anna (elder brother) was going to turn out for CSK and I would be able to watch 7 matches of him playing. That was my only happiness. I was a local Chennai boy and a die-hard supporter of all things relating to Chennai. I wasn't a huge fan like I am now but was just another normal supporter," the super-fan said.
Saravanan was unable to visit matches live in the stadium in 2009, since the tournament was moved to South Africa. But it was in 2010 that his admiration for Dhoni increased. "Seeing Dhoni anna win the cup in just his 3rd year as CSK captain only increased my respect and admiration for him," he said.
When asked about when his habit of painting his body started, Saravanan said, "In 2013, I started body painting for MSD and CSK. A lot of supporters encouraged me and the media helped in making me known. My friends Satish and Suresh are the ones who supported me and helped in painting my body. In the last two years, I haven't been painting my body due to health concerns and have been wearing custom dresses while painting only my face."
Life-changing CWC final knock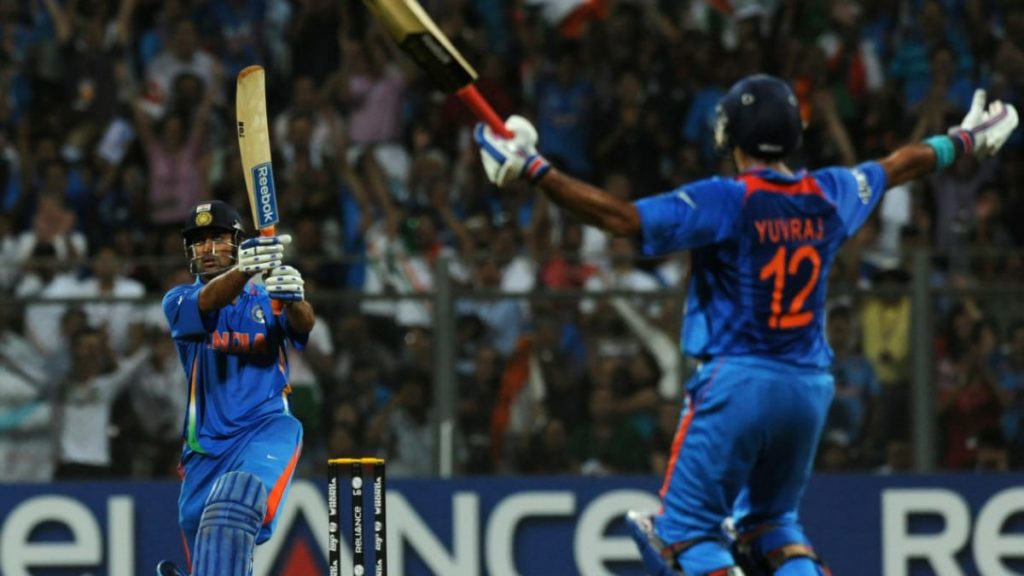 The conversation then entered a dark period in his life when Saravanan struggled with hopelessness and despair following an accident in 2010. There were fears that he would never walk again and might lose his legs. Bedridden for 6 months, Saravanan was shattered and dejected. It was then that MS Dhoni changed his fan's life by coming up with a knock of all knocks in the 2011 Cricket World Cup final in Mumbai.
"The CWC win and the role played by MS Dhoni anna was what motivated me in life. It showed me that if we believe in ourselves that we would win and work towards it, we will win. We shouldn't give up. We should fight hard. It was Dhoni anna and Dhoni anna only who taught me this. He was the one that showed me the way in life," Saravanan said passionately.
Saravanan spoke with pride about the gravity of the CWC 2011 knock by MS Dhoni saying, "In the CWC 2011, MS Dhoni hadn't produced a single innings of note till the final. There were a lot of comments and opinions that were being raised against him. In the final, Dhoni showed me and the whole of India the way. He promoted himself to No. 4 thinking 'This is my nation. I'm going to risk it all and win it for them'"
Saravanan then stated that the moment that changed his life was when Dhoni won it for India. "Just imagine if MSD had gotten out. We would've forgotten everything. But he risked it all. He risked his whole career to do it for his nation. That was the moment that I became a full fledged MS Dhoni fan. That was the moment of conversion. I thought to myself, 'If ever I am a fan of somebody, I will have to be a fan for his man and this man only'"
'Never even dreamt of meeting Dhoni anna'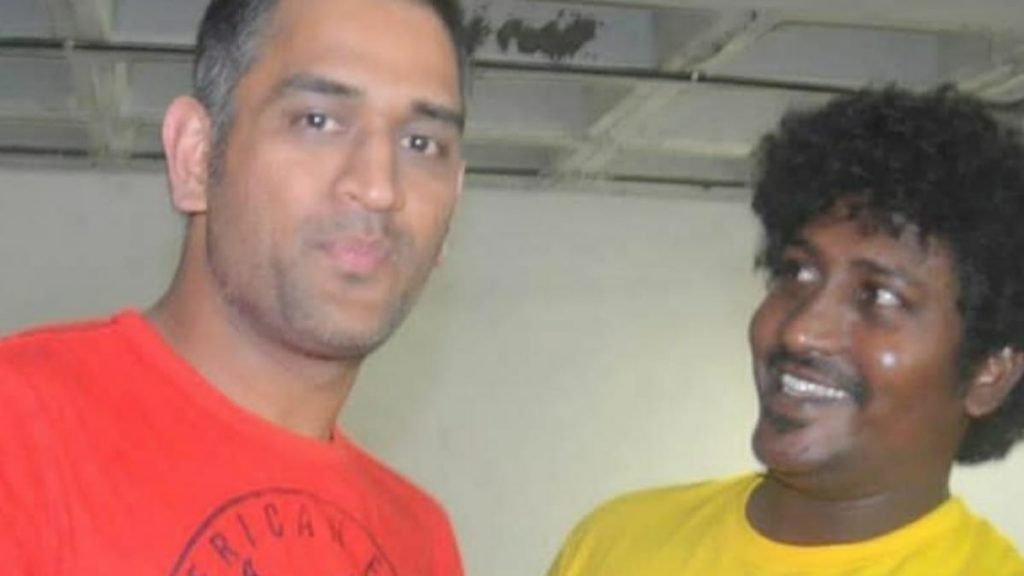 Saravanan then spoke about his experience of meeting MS Dhoni for the first time when the Chennai Super Kings franchise threw a surprise for him saying, "I had never even dreamt of meeting MSD. I thought he was far away, someone who was way above me. Someone with whom I'm not equal by any means. But CSK gave me the chance to meet him. They surprised me. I hadn't even expressed my dreams of meeting him and yet CSK did it for me. They called me for a promotional event. To my utter surprise, MSD was there at the event as well."
Saravanan then stated that his life changed from that very day. "From that day, my life changed for the better. I always thought I wasn't a desirable person or one who is of use. Nobody particularly liked me. Nobody would let me in their discussions and talk to me. But after I got the recognition as a CSK super-fan, it has all changed and all credit goes to MSD and CSK. I was merely clay. CSK sculpted me and gave me a form and a life." he said.
'India is privileged to have MS Dhoni'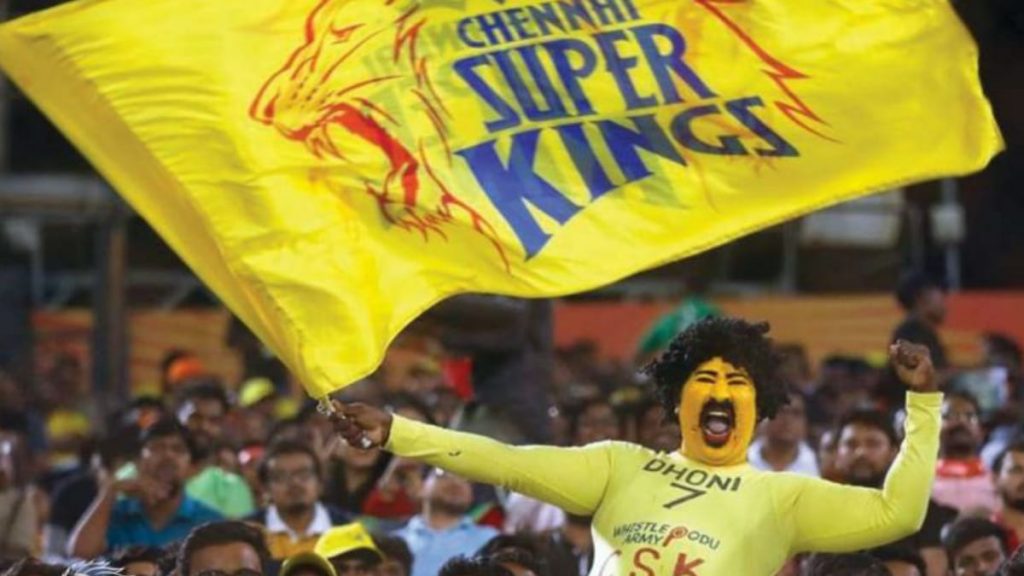 When asked about what his favorite quality of MS Dhoni is, Saravanan had no hesitation in saying, "MS Dhoni itself represents good quality. There is no favorite quality. All those who are MS Dhoni fans will also be of good quality. He has transformed all of us. If you are inspired by him, you'll be like him. Even if there are people who hate us and MSD, we don't mind them or are bothered by them.
MS Dhoni represented national duty and spirit. India is privileged to have him. He has done so much for us. He won so many trophies for us. If ever there is somebody who emulates him, we will only be happy and proud that we've found the great man's successor."
Saravanan then spoke about MS Dhoni's field placements and how they are an underappreciated aspect of the former Indian captain's game. "Dhoni anna's approach to matches is excellent. You can notice it only when you watch matches live. If you sit at home and watch on your TV, there would be advertisements during over-gaps so you'd miss it. His field placements are immaculate. There is nobody who can set fields as brilliantly as MSD," he said.
Saravanan speaks on CSK's unsuccessful 2020 IPL and MS Dhoni's future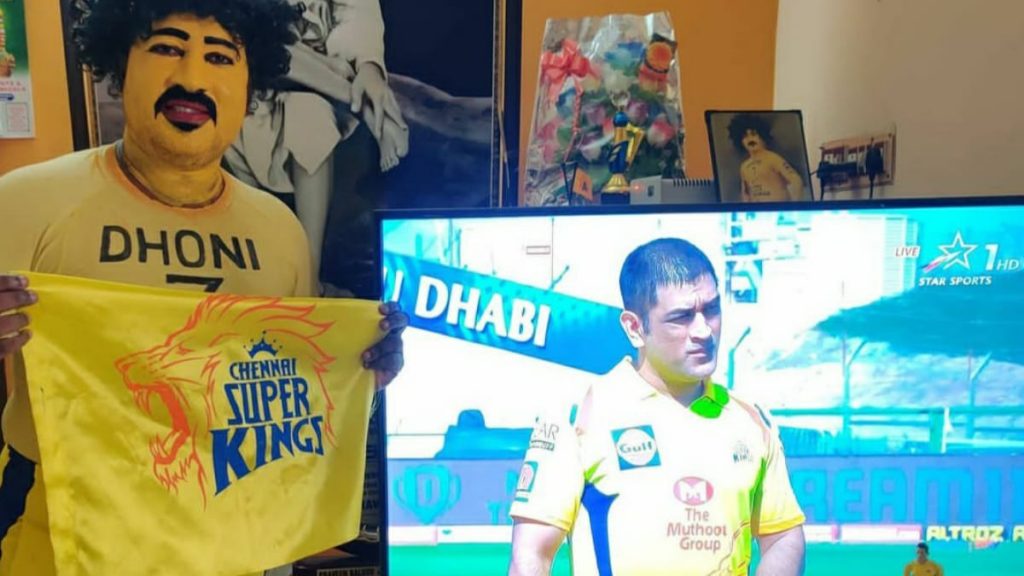 On being asked about what went wrong for CSK that they missed out on making the IPL playoffs for the first time in their history, Saravanan said, "This year, the tournament didn't happen in April, May and also didn't happen in India. We had setbacks such as COVID-19 for some players. The team is still very good. We weren't far away from the playoffs. It was just one of those years. We will always be by our team's side. This year is merely a lesson, not a loss. The team kept us happy for 12 years by qualifying for the playoffs. We shouldn't be angry that they didn't make it this year. We will always stand by CSK and say CSK is the best."
On being quizzed about MS Dhoni's future, Saravanan was quick in quoting the CSK skipper's 'Definitely Not' statement. "Definitely not has a lot of meanings to it. Definitely not means – 'I will always stay with CSK. I will never leave CSK'. He will always stay with CSK. If he is with us, it is enough. We don't want him to keep playing forever. We just want him to be by our side. I'm hopeful he will come as a coach or a mentor for CSK. Even if he is in such a role, he would be willing to carry drinks for the side. Such is the man's nature," Saravanan stated.
'Without MS Dhoni and CSK, I'm nobody'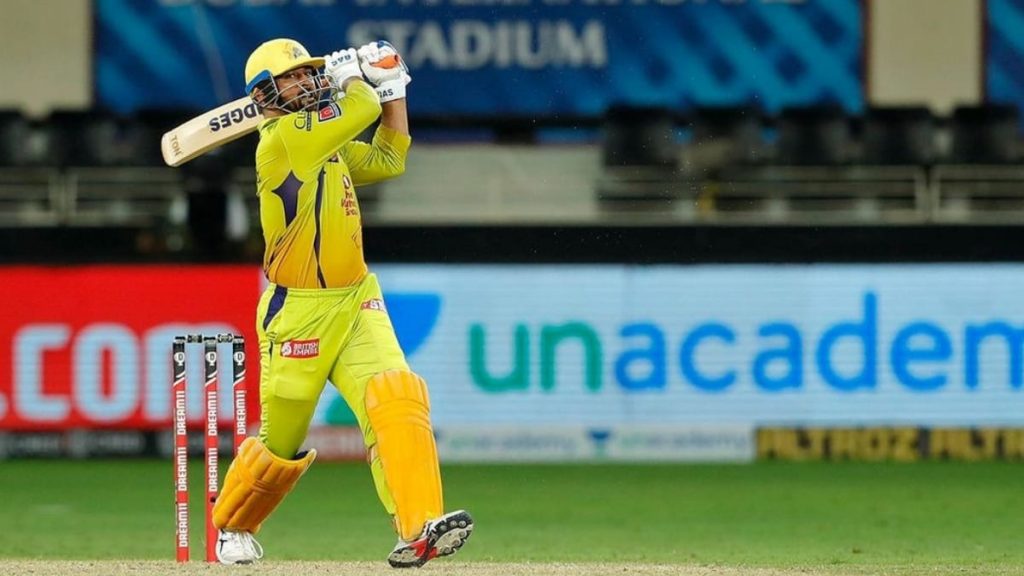 Throughout his interview with us, Saravanan kept repeating that he was just another fan like anybody else. "There are 100s of fans who are more die-hard than me. I'm just another fan. I'm in the process of searching and finding such fans," he said.
Before he signed off, Saravanan summed up his CSK and MS Dhoni fandom in a single sentence saying, "My life is MS Dhoni and CSK. Without them, I am nobody."
Also Read: Exclusive Interview with Vidarbha cricketer Yash Rathod