| | |
| --- | --- |
| Name | Corey Daniel LaJoie |
| Age | 31 |
| Occupation | NASCAR Driver |
| Net Worth | $1-5 million |
| NASCAR Team | Spire Motorsports |
| Marital Status | Married to Kelly LaJoie |
| Residence | Charlotte, North Carolina |
| Nationality | USA |
| Updated | January 2023 |
American professional stock car racing racer Corey LaJoie. He participates in the NASCAR Cup Series full-time, piloting the No. 7 Chevrolet Camaro ZL1 for Spire Motorsports. It should not be a revelation that Corey LaJoie has established himself as a staple in the NASCAR community. Whether on the racetrack due to his skill as a driver or off the track due to his influence on social media. LaJoie is the son of Randy LaJoie, a two-time NASCAR Busch Series winner.
LaJoie is well-known on social media, where he often co-hosts SiriusXM NASCAR Channel 90 and presents the well-liked podcast Stacking Pennies. The route to NASCAR's top series hasn't been easy, but LaJoie is certain to be a star in the Cup Series for years to come with a positive attitude and by attacking the work from the bottom up. A full-time career with a concentration on the Cup was begun by challenging work in the Xfinity Series, which included stays at BK Racing, TriStar Motorsports, Go Fas Racing, and now Spire Motorsports.
In 1996, LaJoie began his racing career by participating in kart races. He was successful 19 times on both dirt and asphalt tracks. He switched to the INEX Bandolero circuit in 2003, where he amassed twelve victories and won the Summer Shootout Championship. In 2005, LaJoie started racing Legends cars. In 2006, he switched to the Aaron's Pro Challenge Series, where he won 10 of the 12 events.
Related: Kyle Petty's Net Worth, NASCAR Salary, Endorsements and Wife
Corey LaJoie's Net Worth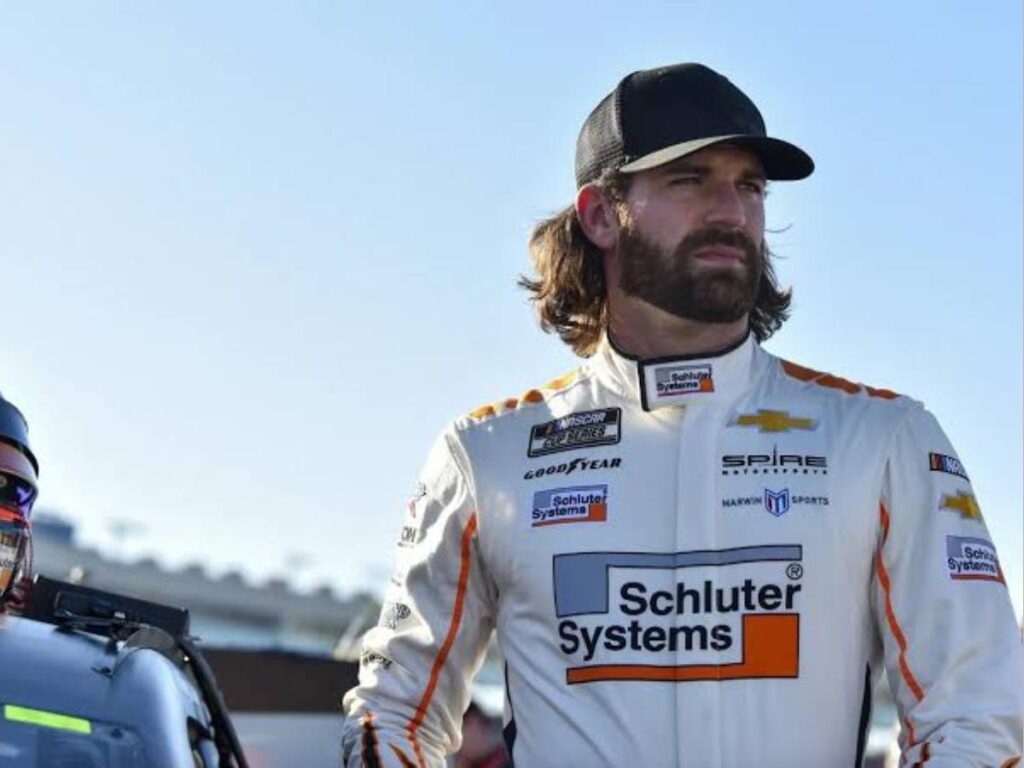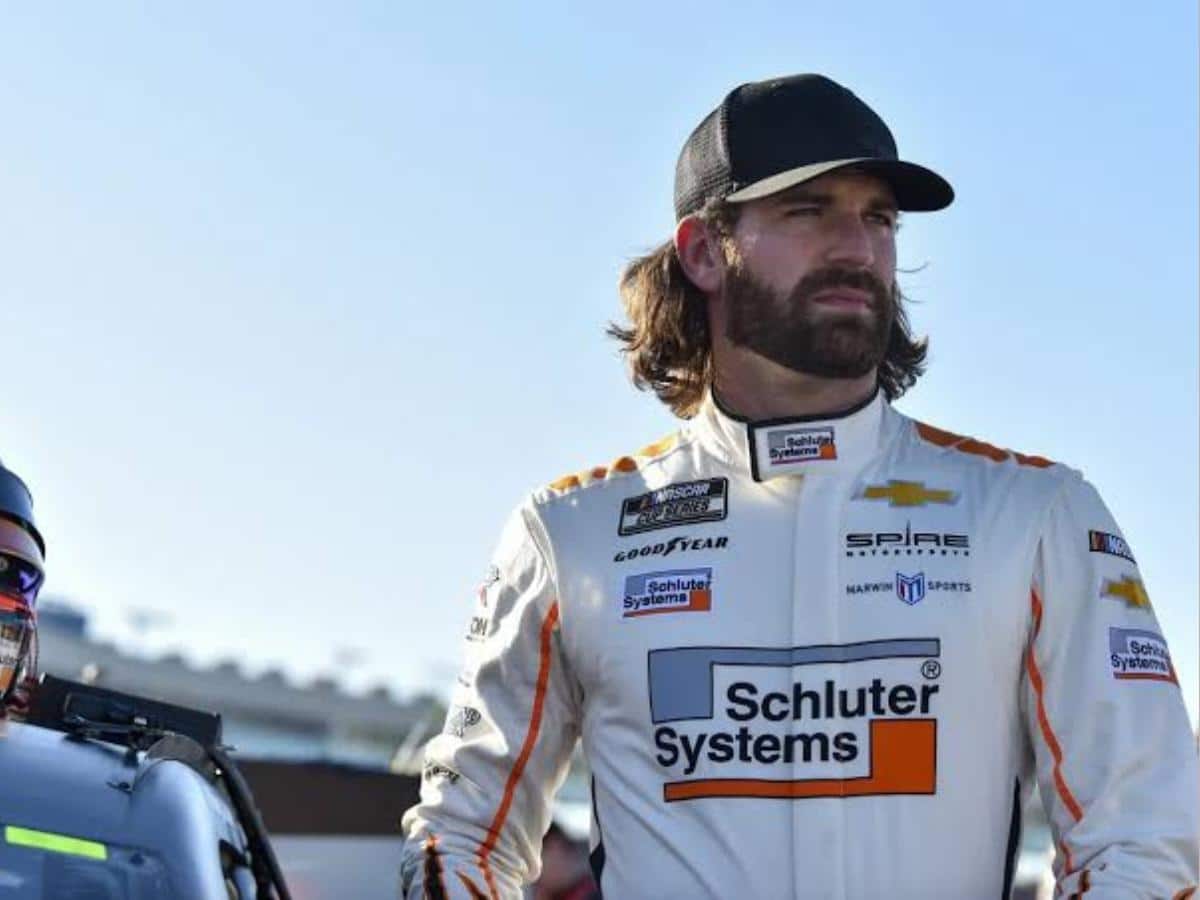 Corey Lajoie is a Race Car Driver with a net worth of $1 Million – $5 Million. His annual salary with Spire Motorsports is reportedly $0.2 million. Lajoie's income source is mainly from being a successful Race Car Driver.  His podcast and social media presence are also beneficial. The remainder comes from endorsement and sponsorship agreements.
Corey LaJoie's Championship and races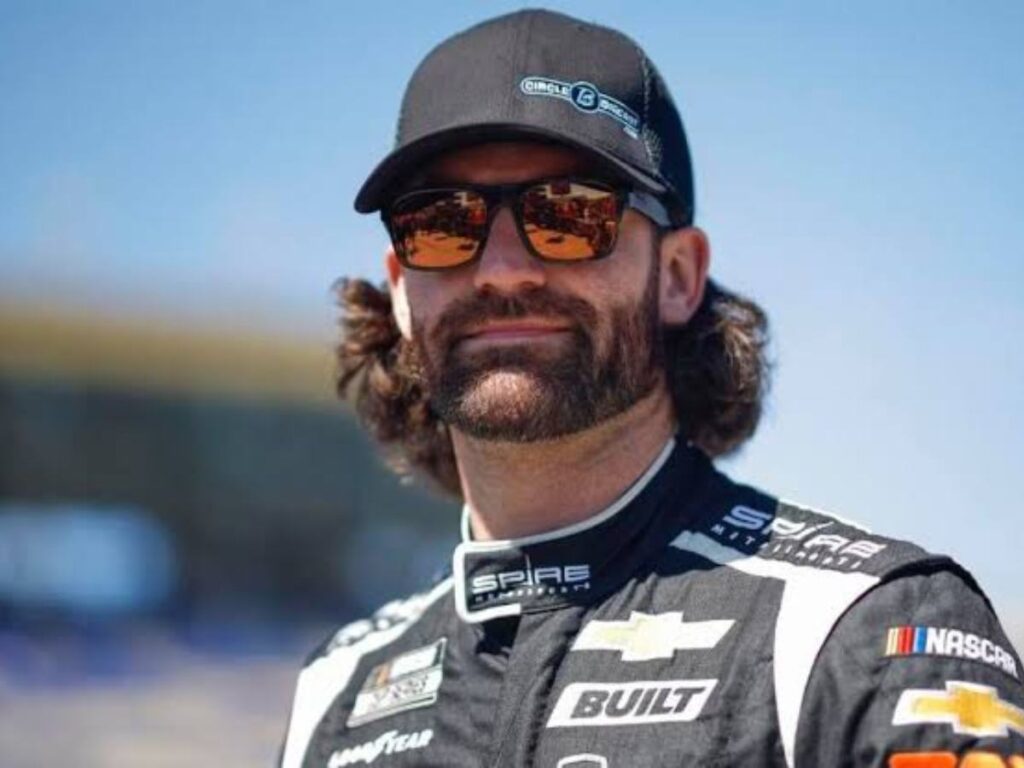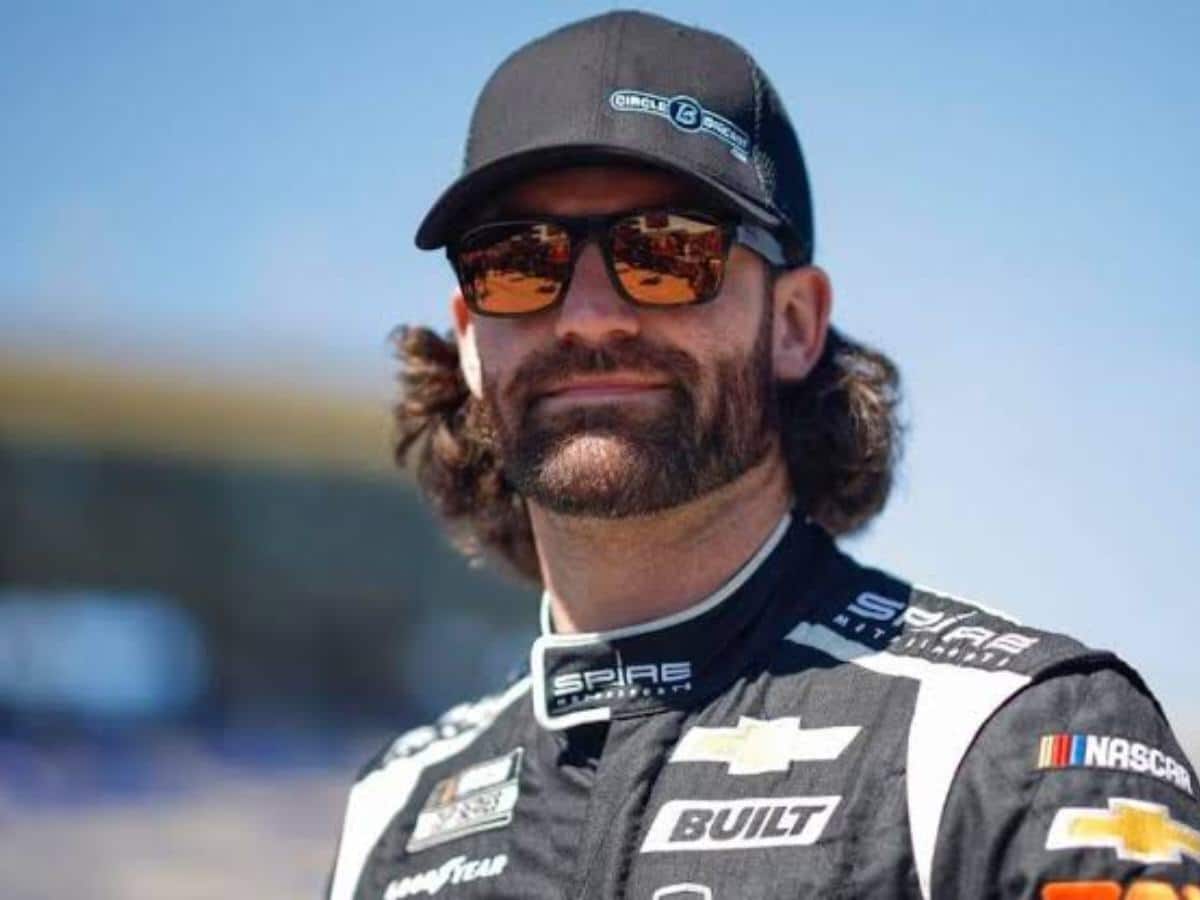 LaJoie participated in the UARA-Stars Late Model Touring Series from 2007 to 2009, in 17 starts, he recorded one victory and ten top-ten finishes. He made his NASCAR Camping World East Series debut at Thompson Speedway in 2009. It was revealed in June that LaJoie had agreed to sign with Richard Petty Motorsports as a development driver, with plans to compete in the Nationwide Series later that year.
LaJoie made his NASCAR Nationwide Series debut at Homestead-Miami Speedway in the No. 9 Ford for Richard Petty Motorsports, it was confirmed in November 2013. He returned to NASCAR in 2016, competing in the Xfinity Series at Atlanta Motor Speedway in the No. 24 Toyota Camry for JGL Racing. The racer signed up with BK Racing in 2017 and returned to the Cup Series, part-time piloting the No. 83 Camry. LaJoie created controversy at the Daytona 500. For a part-time schedule in 2018, he, switched from BK Racing to TriStar Motorsports, sharing the No. 72 with Whitt.
In 2019, LaJoie joined the No. 32 Ford of Go Fas Racing. Go Fas Racing garnered attention by emblazoning the No. 32 car with a photograph of LaJoie's face for the 2019 Daytona 500. He signed a one-year contract extension to stay at No. 32 until 2020. On August 21, LaJoie declared that he would leave Go Fas Racing after the 2020 season. LaJoie signed a multi-year contract with Spire Motorsports to drive the No. 7 starting in 2021. Corey LaJoie didn't place as high in the final point standings as in previous seasons, but his statistics showed that he had what most people would call a career-best year in 2022.
Corey LaJoie's Partnerships & Endorsements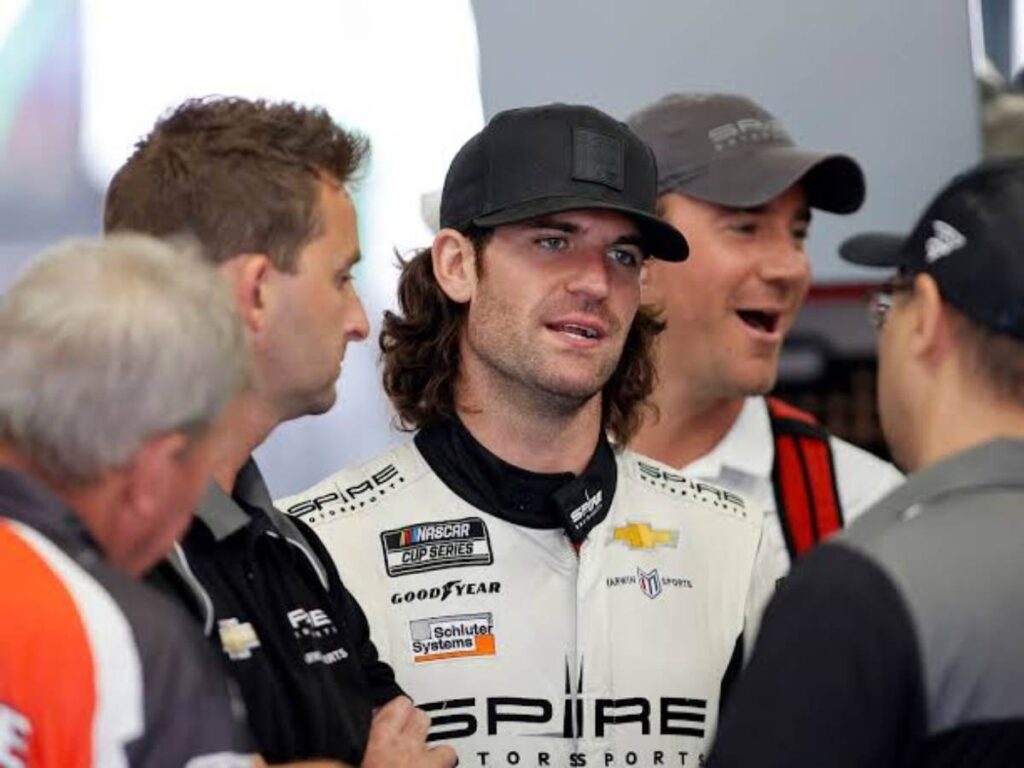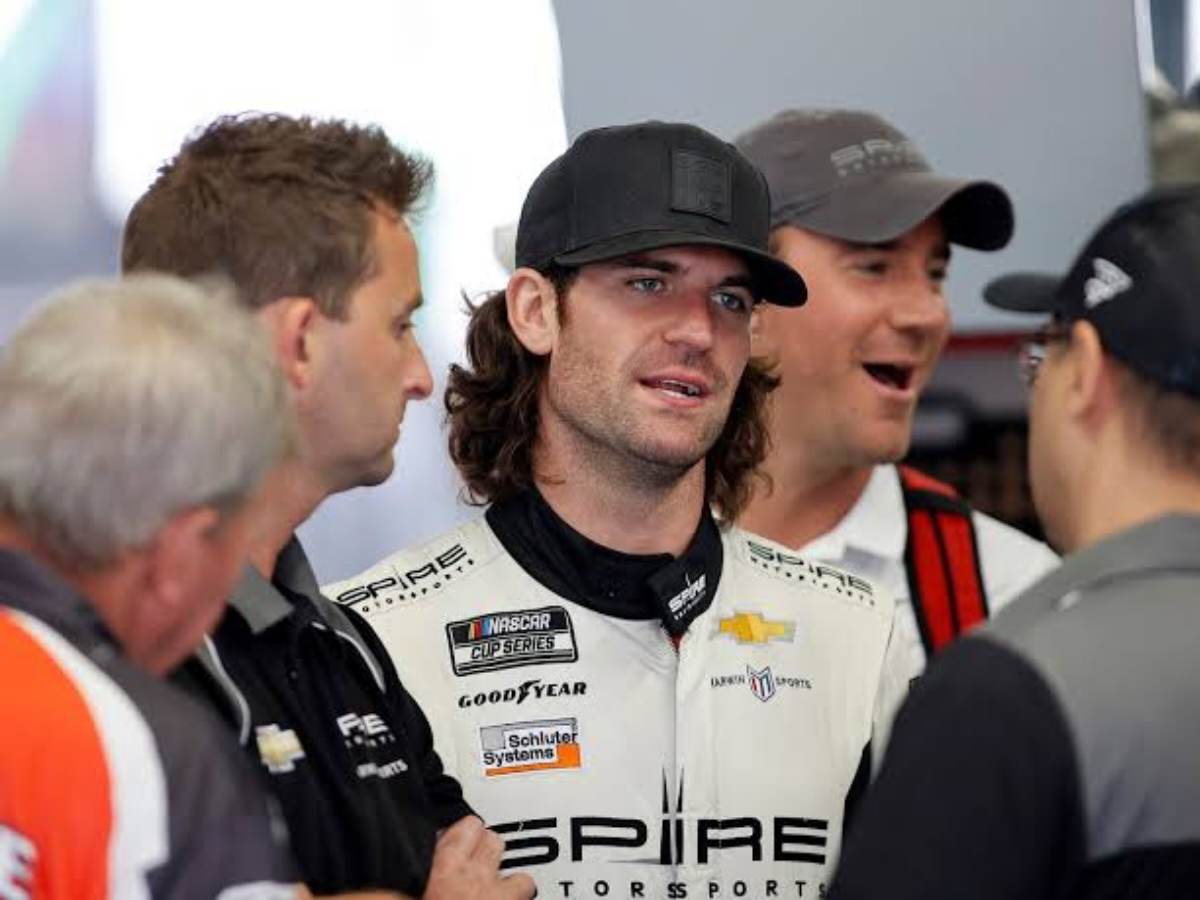 In 2021, Built declared it was more eager than ever to keep up its friendship and partnership with Corey LaJoie and Spire Motorsports. NASCAR Cup Series, Schluter Systems North America served as the primary sponsor of Corey LaJoie's No. 7 Chevrolet Camaro ZL1. They continued their relationship with the team for the 2022 season.  Through the support of a private philanthropic organization, Spire Motorsports and Corey LaJoie have joined forces with the Jessie Rees Foundation to serve as the primary sponsor of LaJoie's No. 7 Chevrolet Camaro ZL1 for six NASCAR Cup Series events in 2023.
Does Corey LaJoie have a charity?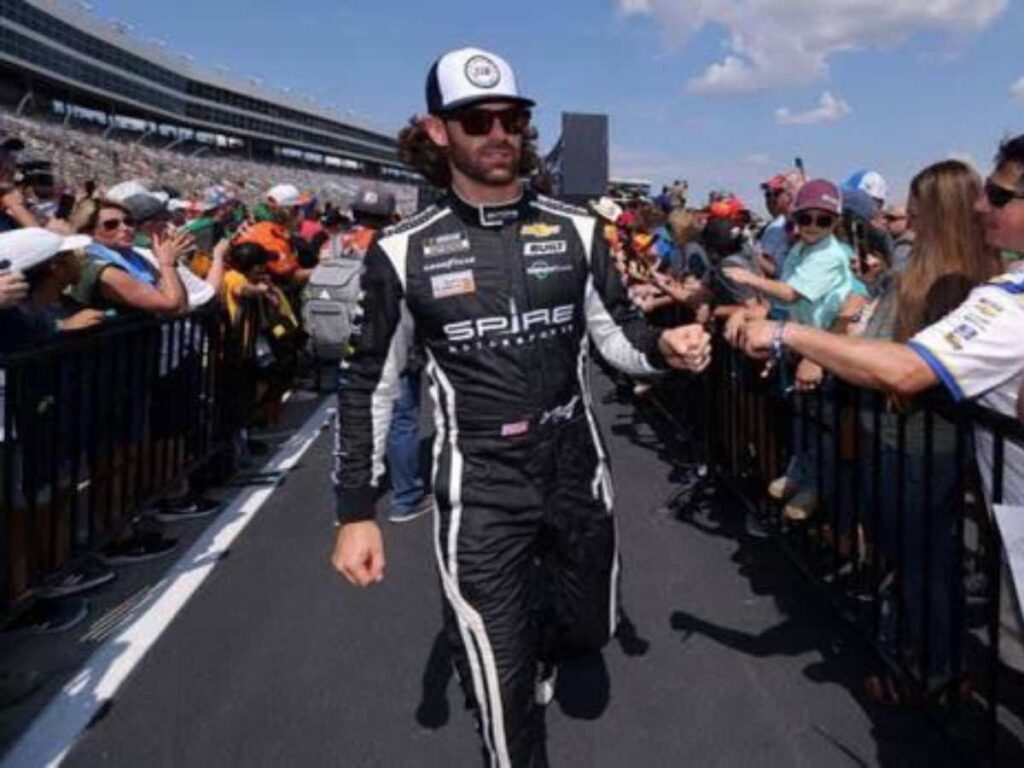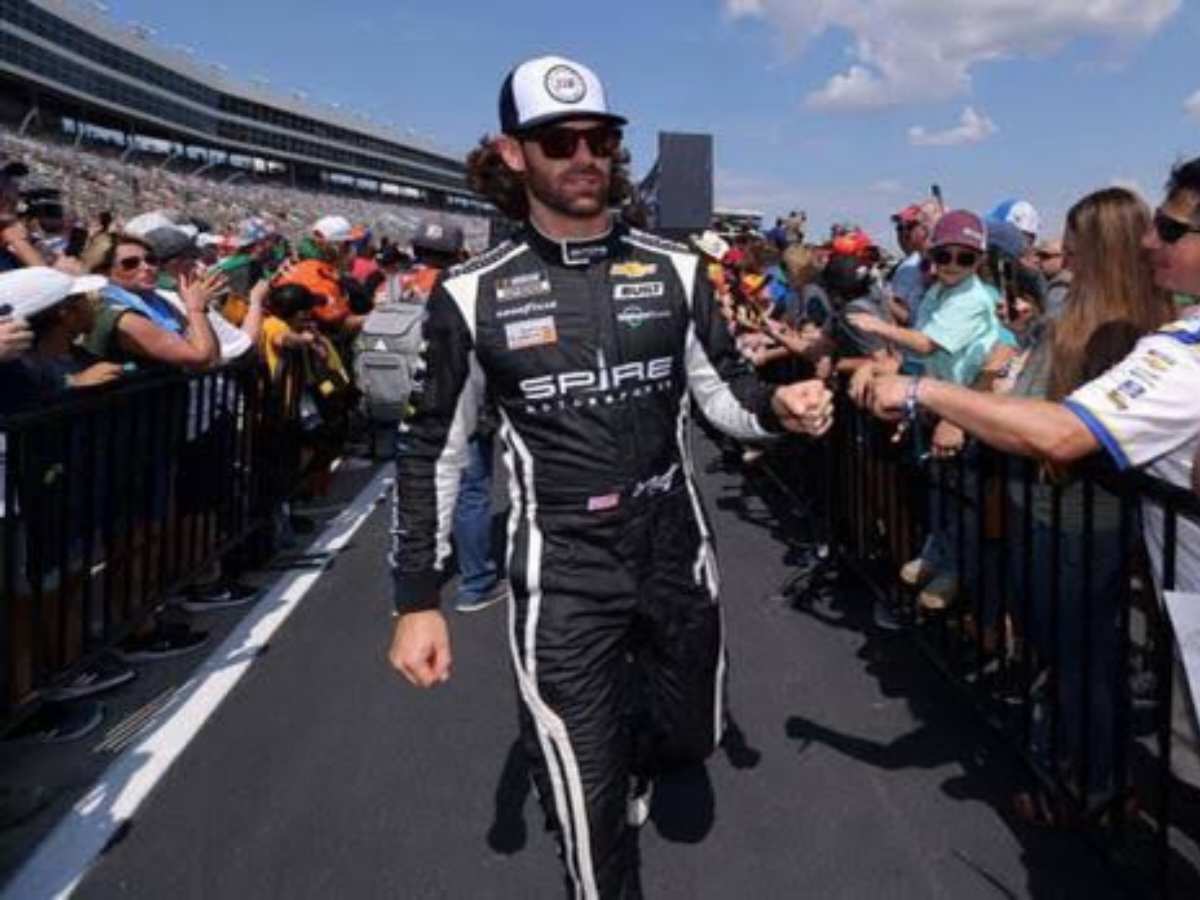 Atrium Health Ballpark, home of the Kannapolis (N.C.) Cannon Ballers, once again hosted Corey LaJoie's second annual Charity Kickball Klassic on Thursday, October 6, 2022. The event featured a star-studded cast of drivers and celebrities. The Kannapolis YMCA and LaJoie's preferred charity, Samaritan's Feet, received donations from the Spire Motorsports driver-led charity event. At Watkins Glen International three years ago, LaJoie displayed Samaritan's Feet on his car and gave the charity a month's salary. To those in need worldwide, the organization donates shoes and socks. 
Corey LaJoie's Wife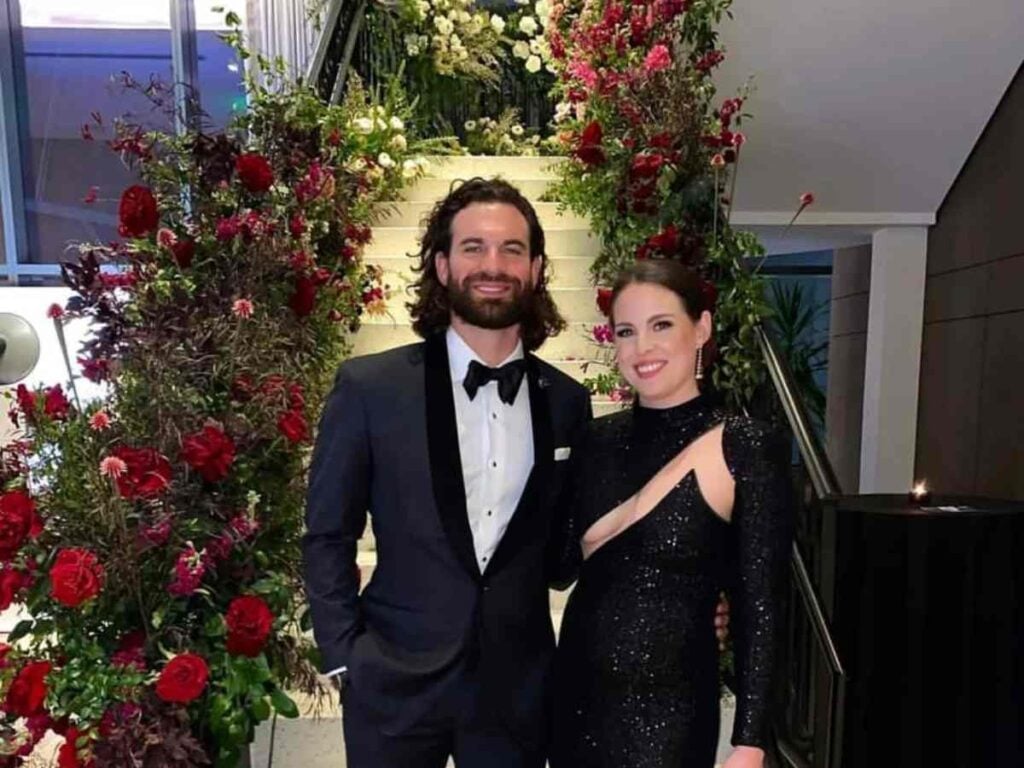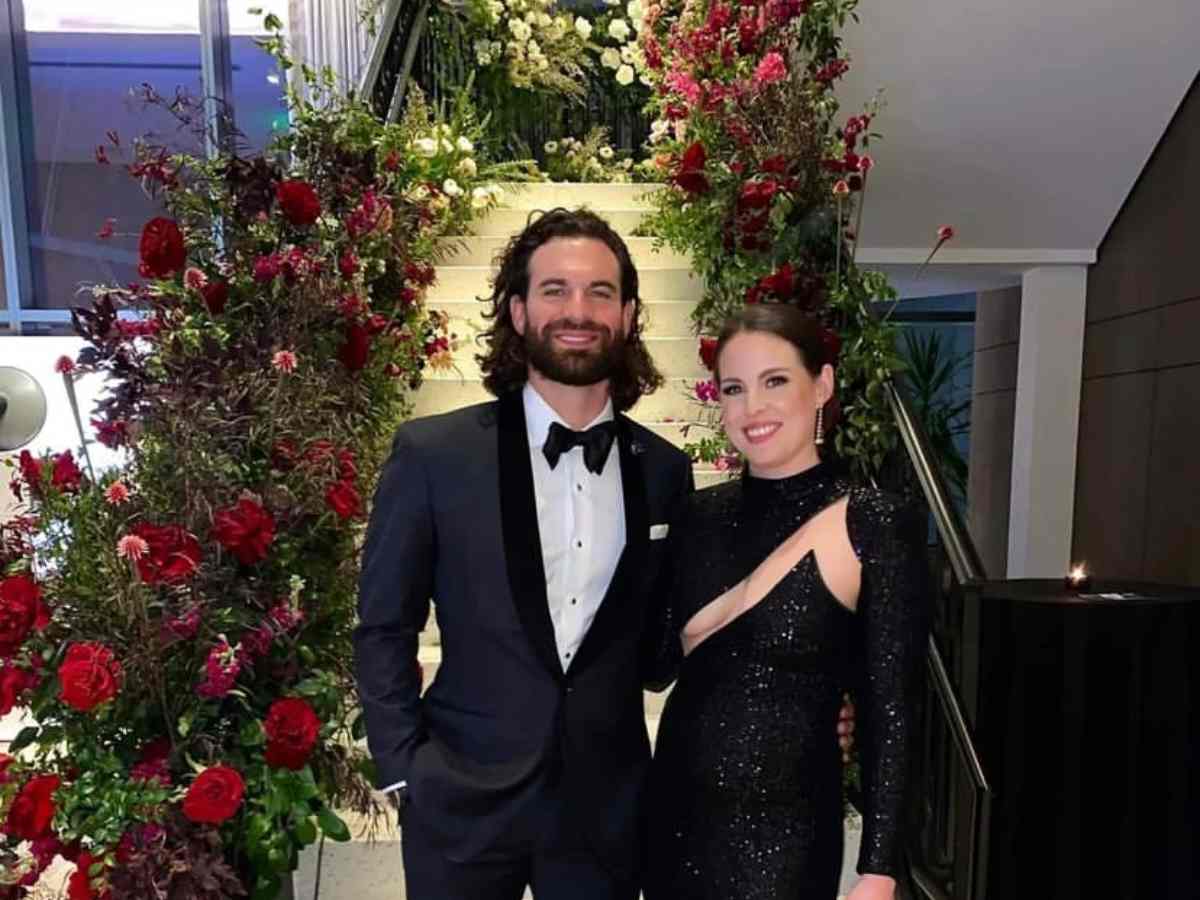 Outside of the race car Corey has a well-established lifestyle. LaJoie, a Concord, North Carolina native, and his wife Kelly welcomed their first child, Levi Ronnie LaJoie, in 2020. The couple announced they would welcome their second child in 2022 late last year.
Corey LaJoie's Teammates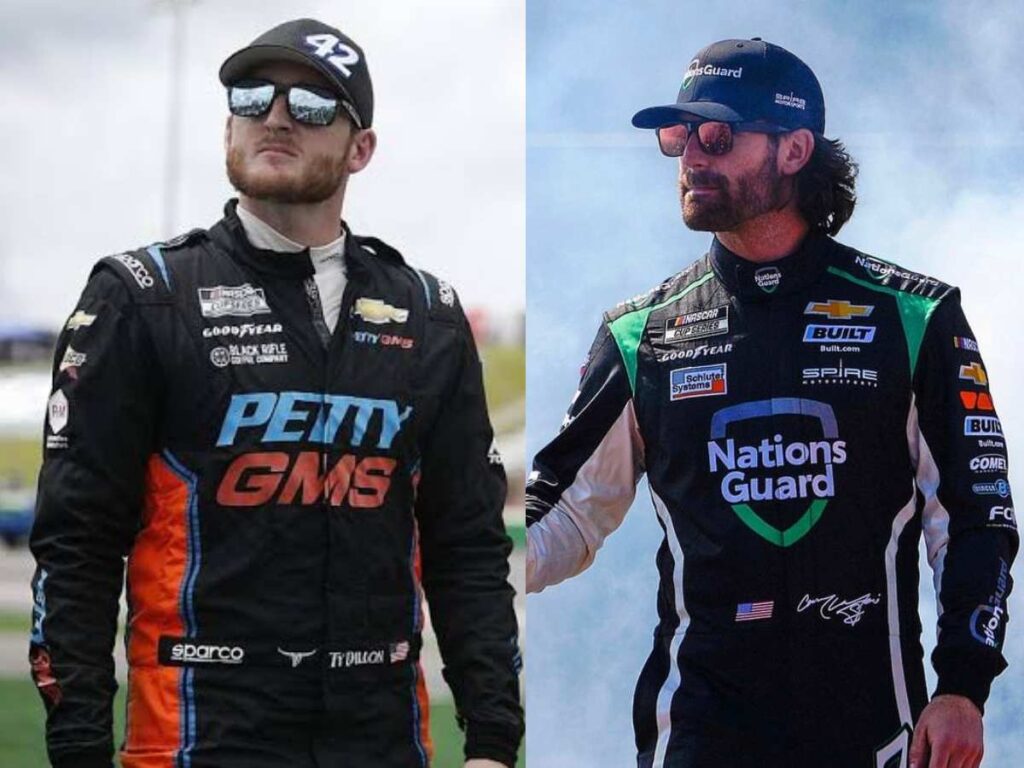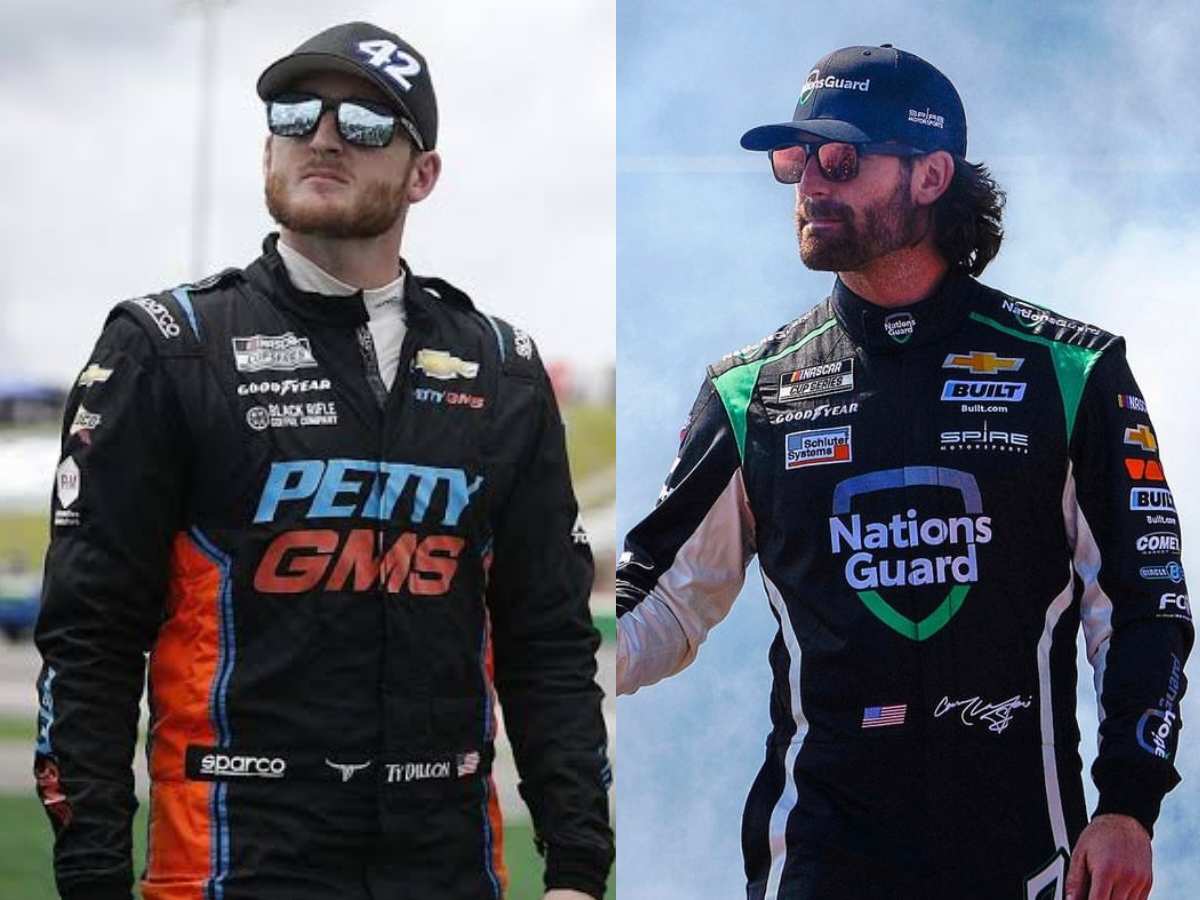 The first season the team will run both of its Chevrolets with full-time drivers will be in 2023. Spire Motorsports will field a two-car line-up with Corey Lajoie and Ty Dillon as its drivers. LaJoie will stay with the crew, on the No. 7 for a third season. The No. 77, which has been occupied by four different drivers this season, will now be driven by Dillon. The No. 77's transformation into a championship-eligible entry. According to Spire co-owner Jeff Dickerson, will be accomplished by hiring Dillon as part of the team's planned expansion. 
How old is Corey LaJoie
Corey is 31 years old.
What is Corey LaJoie's Net Worth?
Corey is worth $1-5 million.
Who is Corey LaJoie's wife?
Kelly LaJoie is Corey's wife.
In case you missed:
Brad Keselowski's Net Worth, NASCAR Salary, Endorsements, and Wife
Frankie Muniz's Net Worth, NASCAR Career, Endorsements, and Wife