Jeff Gordon and Danica Patrick are iconic figures from the NASCAR world, each leaving an unerasable mark on the racing scene. As their careers reached remarkable heights, so did their financial success. Delve into the net worth world, comparing the fortunes of these racing legends and exploring the factors that fueled their financial journeys.
Danica Patrick, a distinguished American retired racing driver, became the most successful woman in American open-wheel car racing history. Notably, she made history in 2008 by becoming the first woman to triumph in an IndyCar championship event. Patrick commenced her racing journey in the U.S. Indy-car racing series before transitioning to NASCAR's Nationwide Series.
Jeff Gordon, the retired American NASCAR racing luminary, is regarded as one of the dominant drivers of all time. Renowned for his stellar NASCAR career, Gordon amassed numerous victories and championships, contributing to his widespread acclaim and affluence.
His racing journey is distinguished by four Cup Series Championships and three Daytona 500 triumphs, securing his place as third on NASCAR's all-time list with 93 Cup Series wins. Post-retirement, Gordon assumed the role of vice chairman and held a partial ownership stake in Hendrick Motorsports.
How rich is the sole IndyCar female race winner, Danica Patrick?
Danica Patrick, the trailblazing woman in American racing, boasts a reported net worth of $80 million, cementing her status as one of the wealthiest figures in the motorsports industry and as the richest female driver ever. Her financial success culminates in a groundbreaking career marked by exceptional achievements and lucrative endorsements.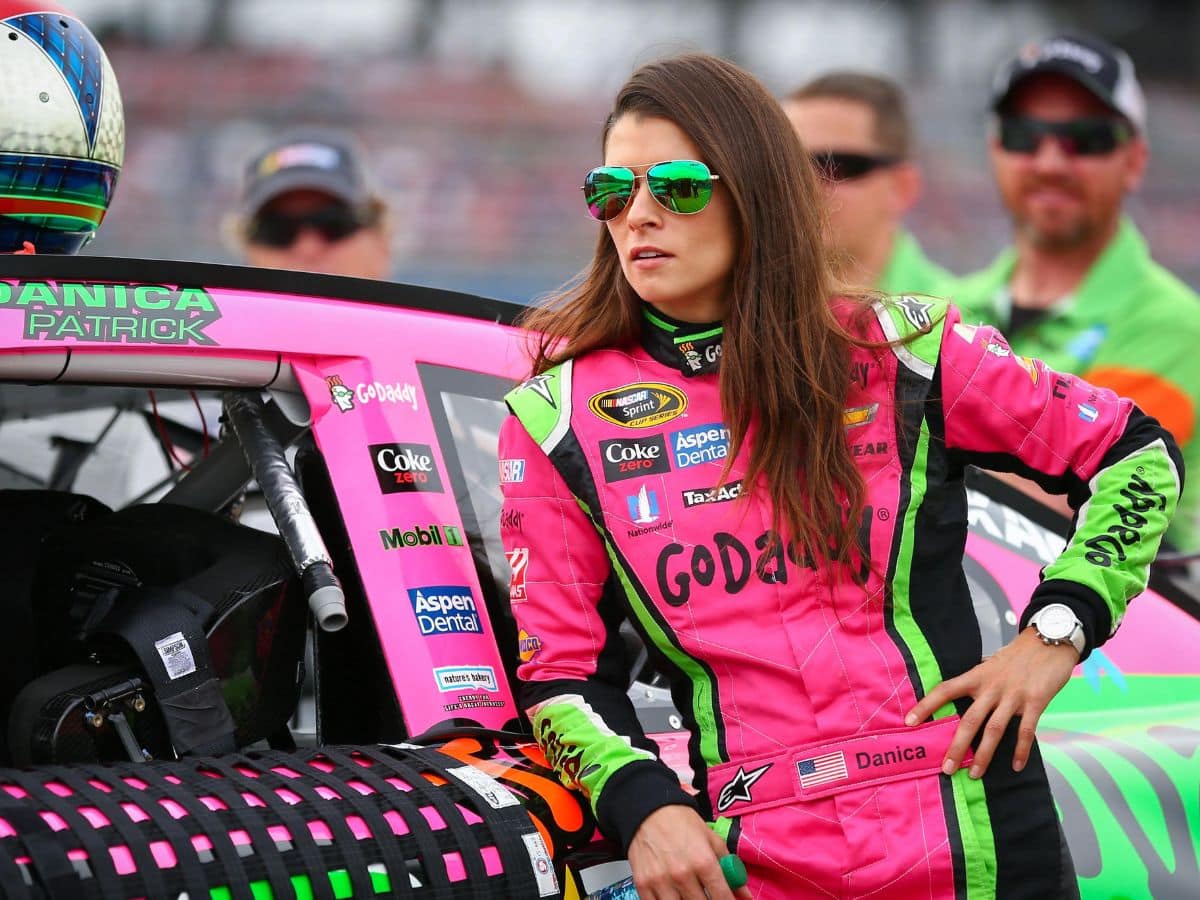 Patrick's racing accomplishments are highlighted by her historic win at the 2008 Indy Japan 300, making her the only woman to secure victory in an IndyCar Series race. Notably, her third-place finish in the 2009 Indianapolis 500 stands as the highest achieved by a woman in the event. Endorsements played a pivotal role in Patrick's financial portfolio, with notable partnerships including Chevrolet, Coca-Cola, Nationwide Insurance, Tissot, and a long-standing collaboration with GoDaddy.
During the prime of her racing career, she earned over $10 million annually. Beyond racing, Patrick diversified her income streams through acting, hosting, and business ventures. Her foray into winemaking with the Somnium vineyard and ownership of the "Warrior by Danica Patrick" athleisure collection contribute to her financial prowess.
How rich is NASCAR's third most successful driver, Jeff Gordon?
With a reported net worth of $200 million, Jeff Gordon is one of the most financially successful figures in NASCAR history. His earnings, totalling over $200 million from winnings and endorsements throughout his illustrious career, position him in the second spot among the highest-paid NASCAR drivers.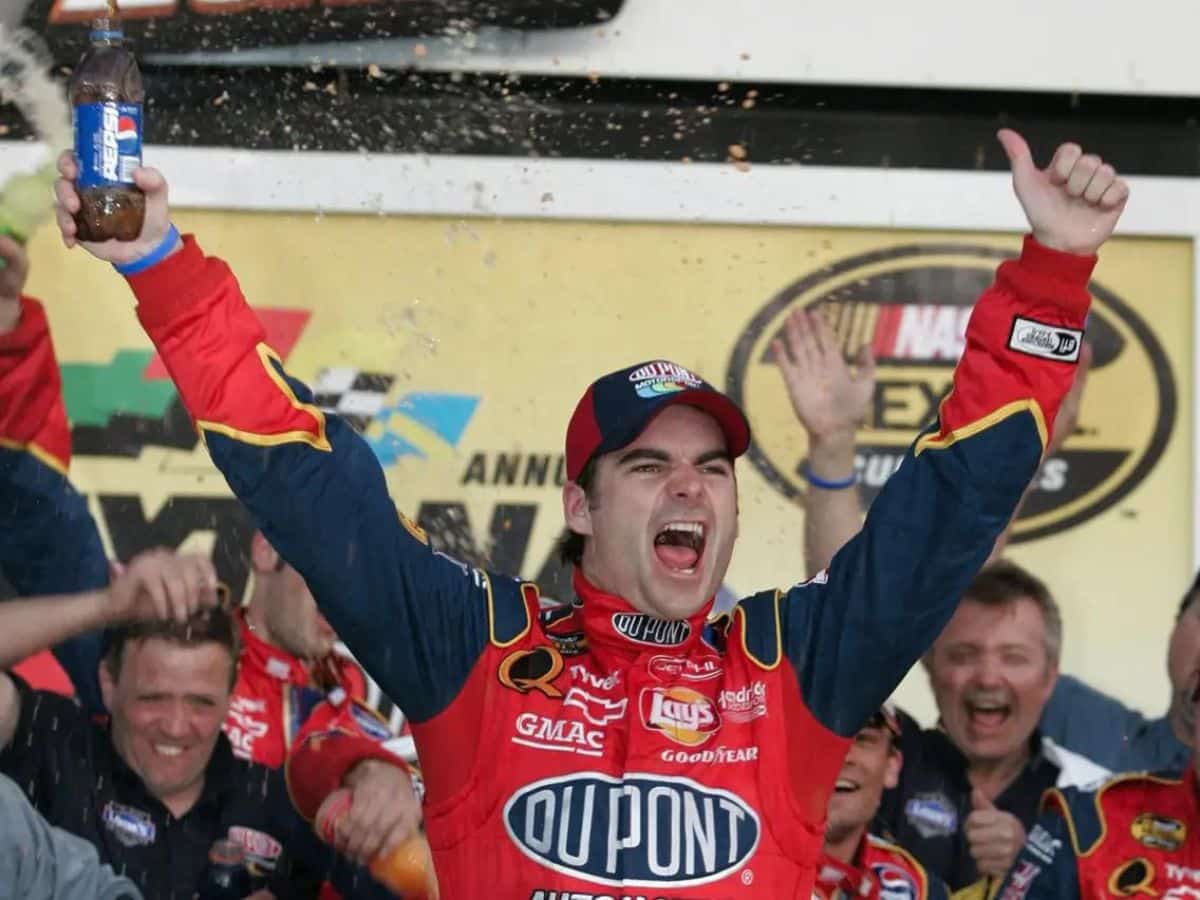 Besides his racing prowess, Gordon's financial portfolio is diversified through endorsements, contributing an estimated $20–$30 million annually to his earnings, with approximately $20 million stemming from endorsements alone. His total career earnings, encompassing winnings and endorsements, surpass an impressive $220 million.
Gordon's financial success extends to real estate, with a residence in Charlotte, North Carolina, featuring luxurious amenities. Previous property transactions, including a $30 million sale of his New York City apartment in 2013, underscore the breadth of his investments. Gordon's philanthropic endeavors, notably the Jeff Gordon Children's Foundation and Athletes For Hope, further demonstrate his commitment to making a positive impact beyond the racetrack.
Danica Patrick vs Jeff Gordon: who is richer?
Gordon holds a net worth of $200 million, making him wealthier than Danica Patrick, who boasts a reported net worth of $80 million. The significant gap in their net worth can be attributed to various factors. Gordon's extensive NASCAR career, spanning 24 years and featuring numerous victories, championships, and endorsements, contributed substantially to his financial success.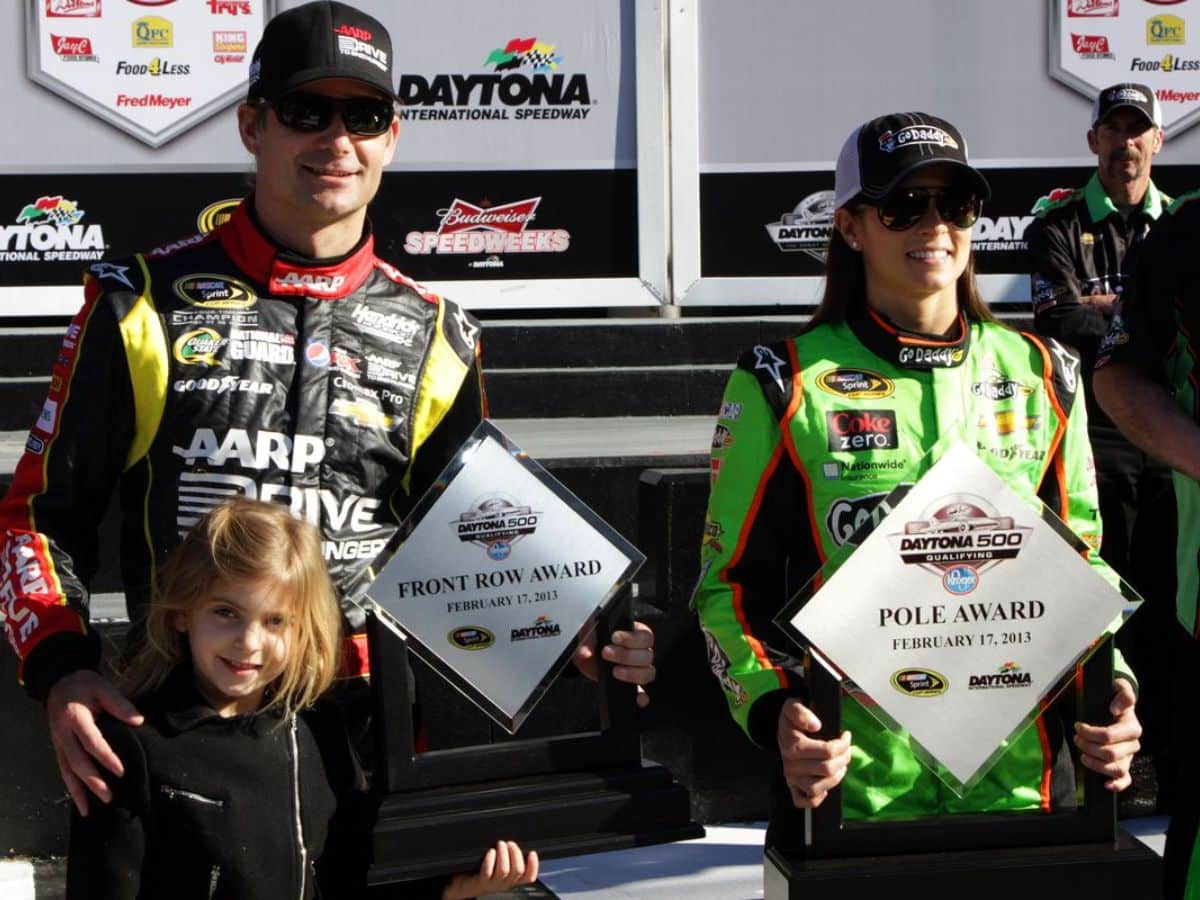 Additionally, Gordon's diverse business ventures, including real estate and team ownership, further bolstered his wealth. While Danica Patrick achieved groundbreaking success and financial prosperity in her own right, Gordon's longer and more prolific racing career, coupled with a broader range of ventures, accounts for the substantial difference in net worth. So, to answer the question, "Is Danica Patrick richer than Jeff Gordon?" Jeff Gordon outpaces Danica Patrick in wealth by a considerable margin.
In case you missed it: