Age 28
Occupation NASCAR driver
Net worth $5 Million approx
Nascar Team Richard Childress Racing
Marital Status Married
Residence Catawba, N.C.
Nationality American
Updated February 2023
Austin Hill is an American Stock car racing driver and a former team owner of Austin Hill Racing, a NASCAR Truck Series and ARCA Menards Series team (2013-2017). He takes part in the NASCAR Xfinity Series, as a full-time driver for Richard Childress Racing driving the No. 21 Chevrolet Camaro. He is a part-time driver in the Cup Series for Beard Motorsports, driving the No. 62 Chevrolet Camaro ZL1. 
Hill's racing career began when he was six. He debuted at the 2015 ARCA Menards Series and finished just outside the top ten. His Truck Series career started in 2014 with RBR, he ran 121 races over 9 years and had 8 wins. In 2019 Hill joined Hattori Racing Enterprise. He got his first win at the season-opening Daytona race. At Poncho, that year, he set a new track record for the Truck Series on his way to the pole. After 3 seasons with Hattori Racing, he joined Spire Motorsports at Daytona in 2022. 
As for Austin Hill's Xfinity Series, he made his debut with Hattori Racing Enterprises in 2019, they continued their partnership till 2021. In October 2021, Richard Childress Racing announced Hill as their full-time driver. He scored his first win at Daytona. At the end of the season, he not only finished 6th but also won the 2022 Xfinity Series Rookie of the year award. In 2022, RCR announced that Hill would debut in the Cup Series. He has 2 wins and 25 top-ten finishes in the series.
Related: Chad Knaus's Net Worth, NASCAR Salary, Endorsements and Wife
Austin Hill's Net Worth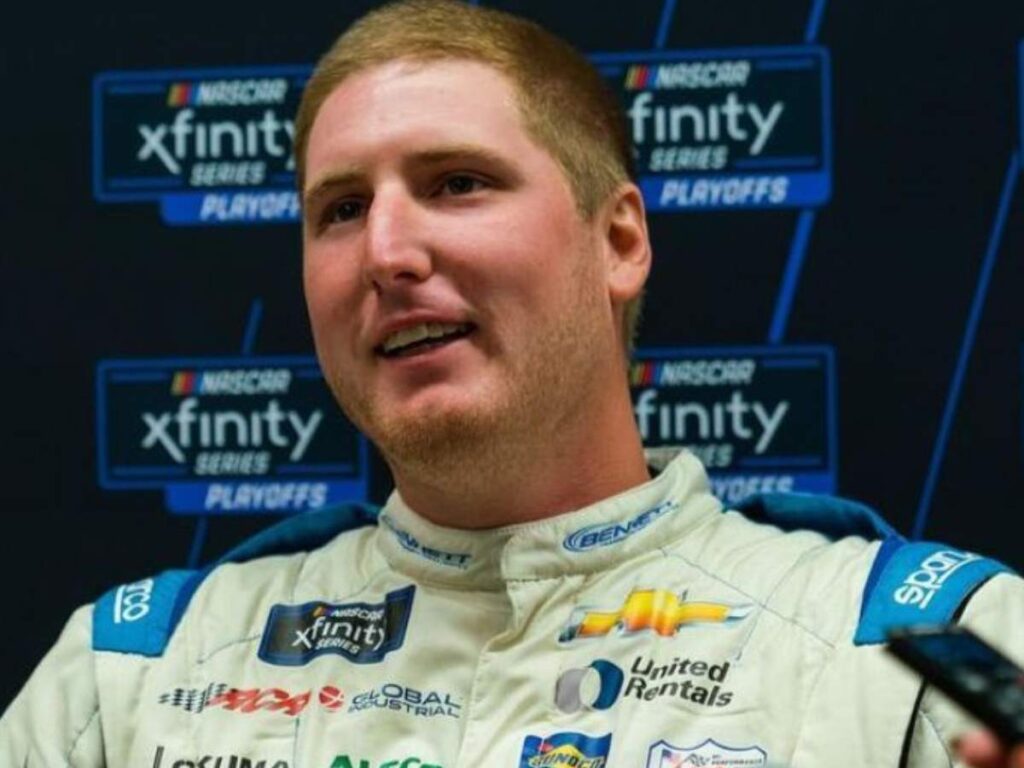 Multiple reports show Austin Hill's net worth is between $2 and $6 Million. He is one of the well-paid drivers in NASCAR. Like most drivers, he participates in several promotional videos and interviews, contributing to his net worth. His sponsorship tie-ups also bring in money. Of course, the prize money and bonuses play a part, considering he has had a couple of wins.
Austin Hill's NASCAR Career and Wins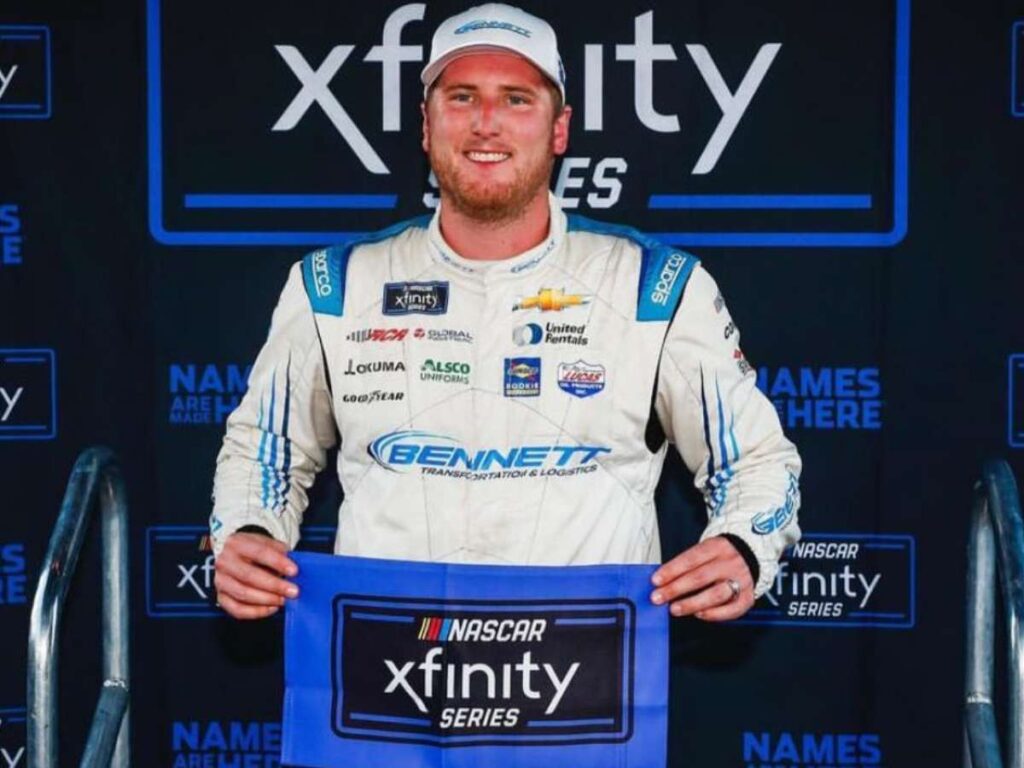 Austin Hill has picked up 8 wins in the NASCAR Camping World Truck Series, 3 poles, and 54 top-ten finishes. In 2021 he finished in ninth place overall. He also ran 121 races over the span of nine years. Hill has 2 wins in the NASCAR Xfinity Series. 25 top 10s and 1 pole position. He had 48 races run over 4 years. His best finish was 6th in 2022. As for NASCAR Cup Series, he joined Beard Motorsports as the No.62. Hill won the 2022 NASCAR Xfinity Series Rookie of the year.
Austin Hill's NASCAR Salary and Endorsements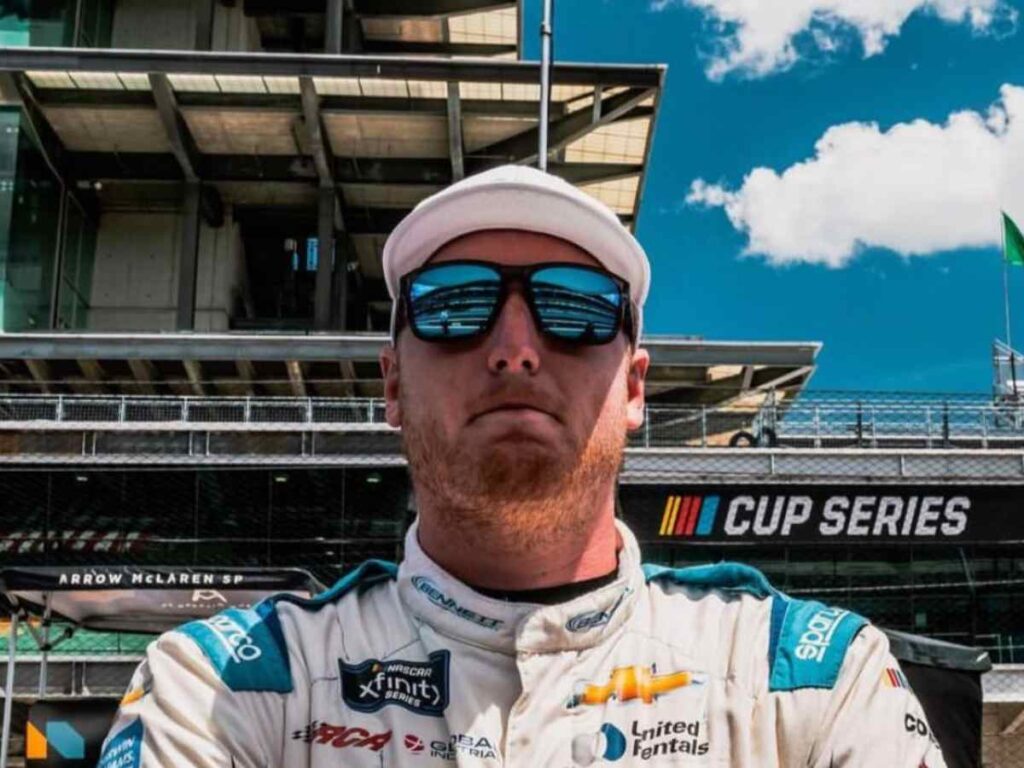 Austin Hill's net worth is around $5 Million. Though most of it is from NASCAR, other elements also played a role in his earnings. His sponsors are United Rentals, Toyota, Toyota Racing Development, Hatori Racing Enterprises, Asian Group, Toyota Tsusho, and Wiley X Sunglasses, he is seen promoting these brands often. This sponsorship list is as per Austin Hill's official website.
Does Austin Hill have Charity?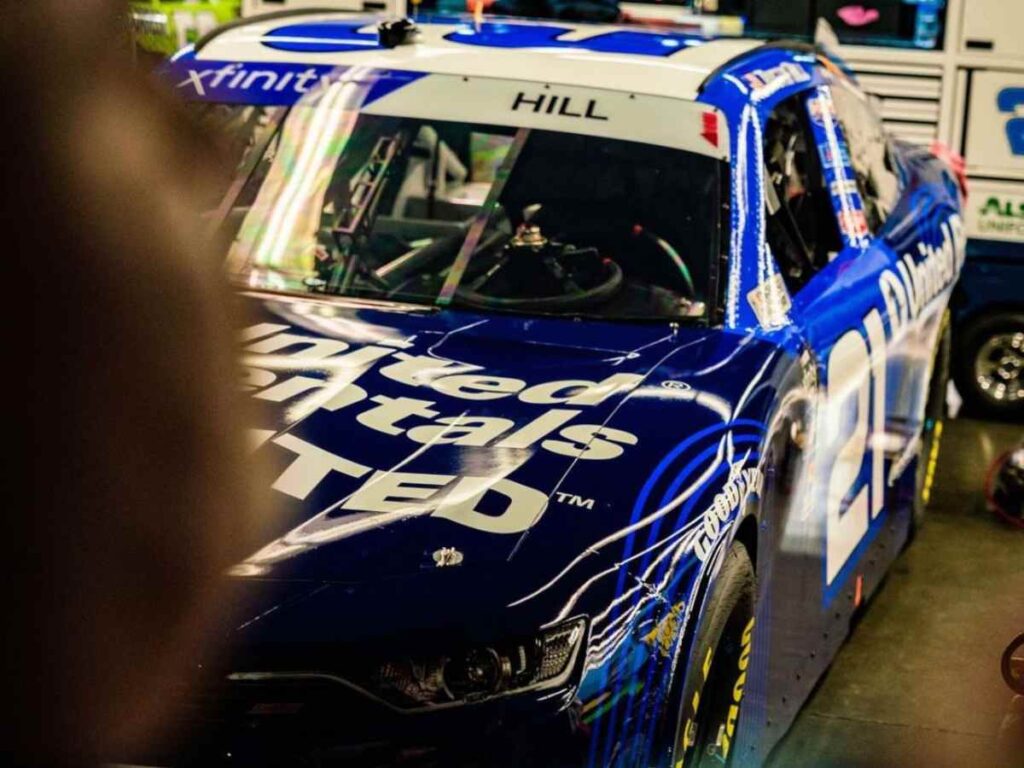 Hill does not have a charity of his own. But he often shows his support for social awareness. Last season, in September, he kick-started the month by spreading Breast Health awareness. He drove his Chevy with the words, "Women drive Bennett". He also honored a cancer hero, Anastasia vessell partnering with The NASCAR Foundation & Martin Truex Jr Foundation. 
Austin Hill's Teammates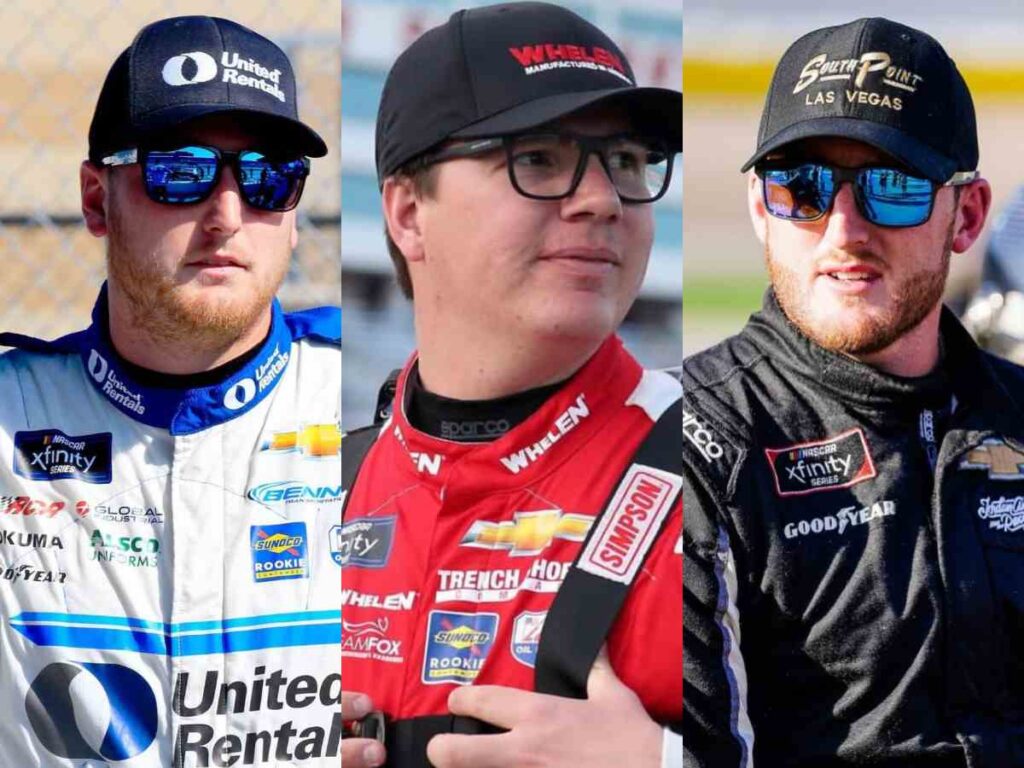 Andy Street is Austin Hill's crew chief for Richard Childress Racing. His teammates in the NASCAR Xfinity Series are Sheldon Creed and Ty Dillon. Richard Childress Racing Cup Series drivers are Austin Dillon and Kyle Busch. Hill took to Twitter and welcomed Kyle Busch to the team in 2022, September calling him "Best in the Business".
Austin Hill's Wife and Family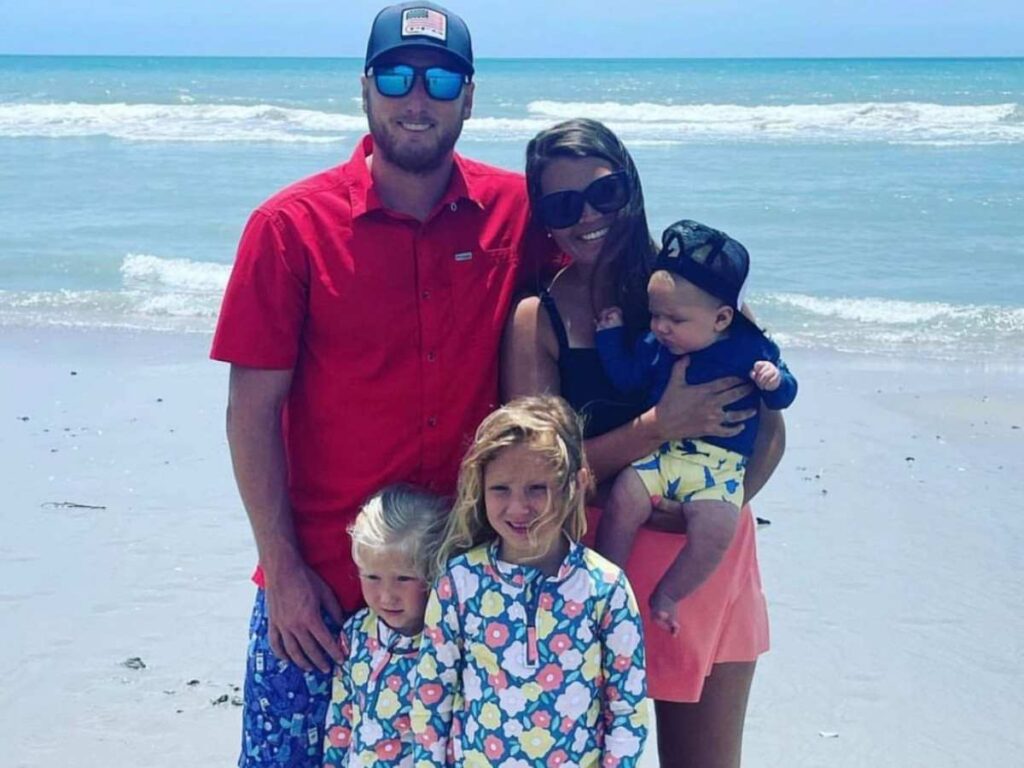 Austin Hill is married to Ashyln Hill. The couple got married after dating for more than 3 years.  They have three children: two girls,  Lynnlee and Kensley, and one boy. The duo took to Instagram to announce the news of their son. Austin Hill shares pictures of his kids on social media often.
How old is Austin Hill?
He is 28 years old.
Who is Austin Hill's wife?
He is married to Ashlyn Hill.
What is Austin Hill's Net Worth?
His Net Worth is approximately $5 Million.
In case you missed it :