Former NASCAR driver Austin Theriault, who drove for teams like Rick Ware Racing and Dale Earnhardt Jr.'s JR Motorsports, recently announced his contention for Maine's second congressional district. He'll be running against Democrat Jared Golden, who currently serves as the district's representative.
Theriault is currently serving as the Representative for Maine's first district. He said he would strive to resolve issues like inflation, narcotics, and illegal border activities. While he said that Golden is a 'nice guy', Theriault insisted that he, too, is a part of the problem. Theriault is also the third Republican to enter the race officially.
"Regular hardworking folks are getting held down by out-of-touch, out-of-state elites who are clueless about how hard it is to make a living in Maine. Inflation and the cost of living is out of control, the drug crisis is tearing apart rural Maine– and I will come in with the fire to confront these issues," said Theriault, as per ABC News.
Theriault's NASCAR career ended in 2019 after his accident at Talladega. He has since been consulting and mentoring other drivers. In 2022, he was elected Representative for Maine's first district.
In case you missed it: Kyle Busch compares $250 million worth RCR boss Richard Childress to Super Bowl-winning JGR owner Joe Gibbs
Austin Theriault's NASCAR career before his unfortunate crash in 2019
Austin Theriault started racing in 2007 when he was 13-years-old. Running several lower divisions, he made his Xfinity Series debut in 2014 for JR Motorsports, driving the No.5 Chevrolet Camaro. He finished an impressive P15 in his debut. Later that year, he got his first win in the ARCA Series at the Michigan International Speedway.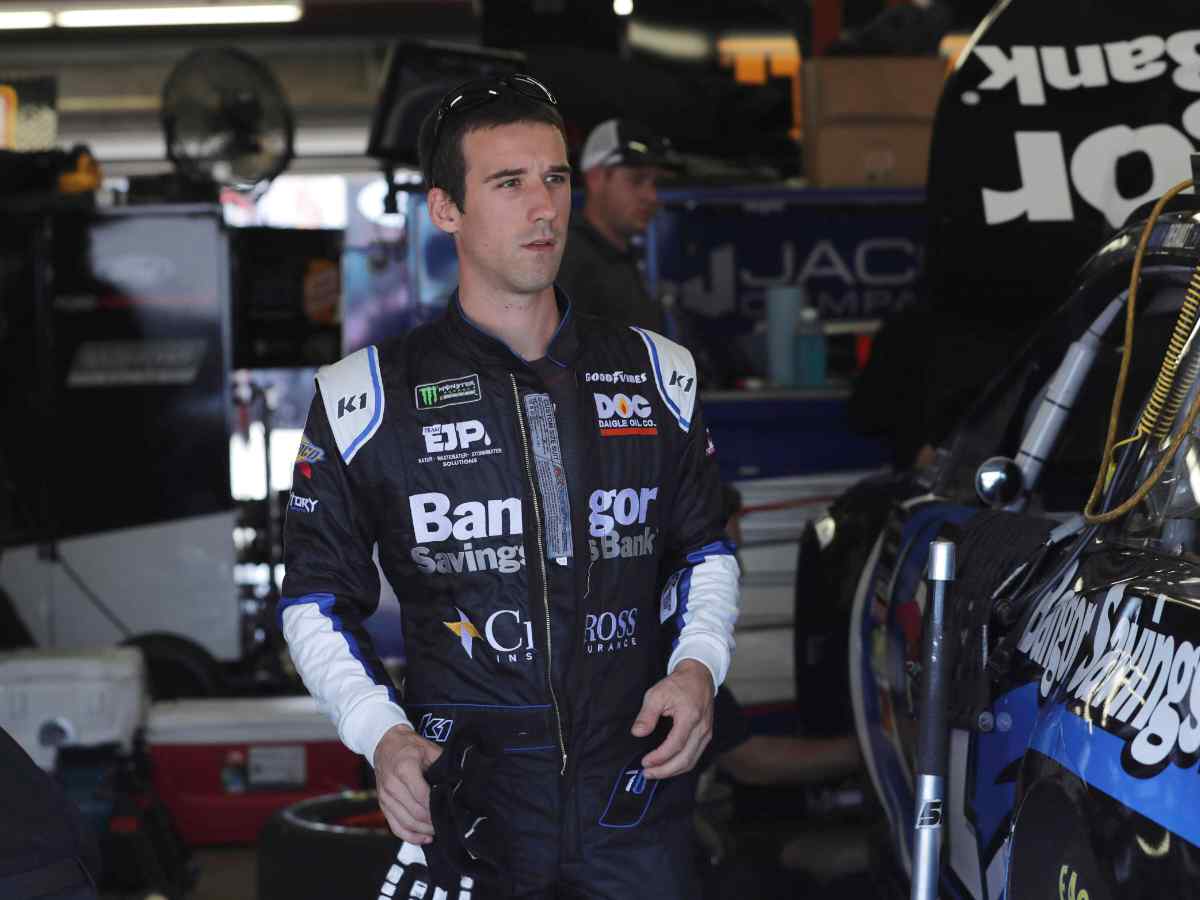 Theriault returned to the Xfinity Series by practicing in the No.22 Ford Mustang for Brad Keselowski. Obaika Racing then selected him to drive in the series. He drove the No. 77 Chevrolet Camaro for the team.
He also started racing part-time in the Truck Series in 2015 with Brad Keselowski Racing. In October of that year, he was involved in a big accident in Las Vegas, where he made contact with his teammate Tyler Reddick. He suffered a compression fracture in his lower back due to the incident and was out for four races.
He debuted in the Cup Series in 2019, driving the No.52 for Rick Ware Racing. In his debut season, he was again heavily injured in a multi-car wreck at Talladega, which turned out to be his last race. He has since ventured out of racing and is currently involved in politics with the Republican Party.
Keep reading: