Bubba Wallace's NASCAR carer was turned around when NBA legend Michael Jordan and JGR veteran Denny Hamlin entered the cup garage with 23X1 Racing. The team signed Wallace as the No:23 car pilot. It gave bubba a chance to fight for wins for the first time. He was just a backmarker in Richard Petty's NASCAR outfit till then.
Bubba Wallace produced some outstanding performances with MJ and Hamlin's team. He made history in the Kansas playoffs by becoming the first African American driver to secure multiple cup race wins. The guidance and expertise of Denny Hamlin played a big part in the history-making process.
Bubba Wallace claims to be a racer who sees driving as an art. He revealed, in a latest interview, that he wasn't pleased when Denny Hamlin brought data analytics to the team. Wallace argues that it took away the artistic nature of driving.
"Being a part of this team, Denny (Hamlin), co-owner with MJ, we race against him. He is big in data analytics, looking at film and all this stuff. You can see like, 'Oh, this is how you get around this track. So, it took the art away because before it was like, 'Man, how is Bubba driving in there, like what's he doing?'" Bubba Wallace said.
Also read: "Fake Motorsport confirmed," NASCAR Twitter reacts to 2022 Phoenix cup Season Finale TV rating
Denny Hamlin wasn't pleased with Bubba Wallace's confrontation with Kyle Larson at Las Vegas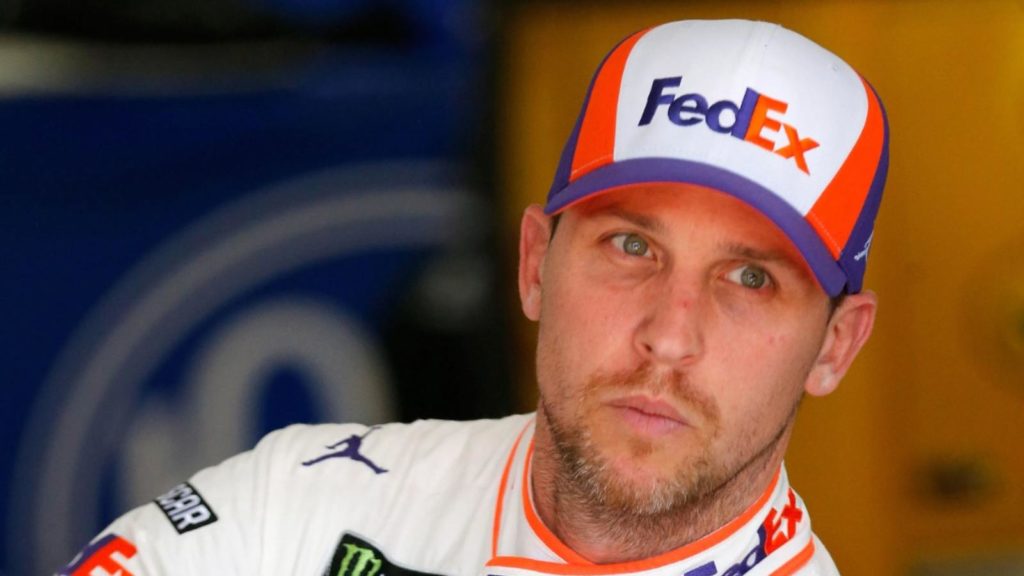 Bubba Wallace faced harsh criticism from the NASCAR community for intentionally wrecking Kyle Larsson in the Las Vegas playoff race. He was also criticized for shoving Larson multiple times. NASCAR suspended him for the next race. The 23X1 Racing driver came out and apologized for his actions.
Denny Hamlin supported NASCAR's punishment and acknowledged Bubba didn't represent the team well in Vegas. He said, "Obviously, we disapproved of how he reacted there, supporting NASCAR's decision. It was just not a good look for our team. He's got to learn, and I truly believe if he had to do it all over again, he would do it differently,".
Hamlin pointed out that his actions overshadowed his strides as a driver before the incident. He said, "What was a shame is that he's made such huge strides since Nashville as a driver, and he's a perennial top 10-running guy now; it's a shame because people aren't gonna focus on how much better of a driver he's gotten through the year,".
Denny Hamlin believes Bubba Wallace will work longer to regain the respect he lost at Vegas. He said, "They're going to focus on this one incident, this one millisecond in time, that he made a bad decision. And so, it'll just take some time for him to change that narrative,"
Also read: "Y'all made it worse," NASCAR Twitter reacts to cup champion Joey Logano's paint scheme for the 2023 season
Also read: Dale Earnhardt Jr. is "less enthusiastic" about NASCAR's plan to race outside of the US for this reason