Kurt Busch was one of the most unfortunate Cup drivers of 2022 as he was sidelined due to concussion-like symptoms he suffered following the Pocono qualifying crash. The No:45 driver is yet to be cleared by NASCAR to race since. 23XI Racing replaced Busch with Tyler Reddick for the 2023 season and has a part-time schedule pal for the veteran.  
The 2004 Cup champion is yet to finalize his schedule as the medical clearance is proving to be the barrier to his return. But it hasn't stopped him from serving in an instrumental role in building a solid car for the 2023 season and giving more attention to the mentoring of Bubba Wallace and team debutant Reddick.
Kurt Busch addressed his return while receiving the National Motorsports Press Association Pocono Spirit Award. He pointed out in his speech that he still isn't 100% fit to race and is continuing with his mental and physical therapy. He added that he already has the third car option ready for him at 23XI, and the crew of the TRD team's third Car will host Travis Pastrana at Daytona 500 for his debut, which will also help them to build the team dynamic before Busch's return.
"I'm hopeful to get cleared but I'm still not cleared to race. I feel it at the same level. I'm still missing that last little bit to compete at 100 percent with the best of the best in this sport. Continuing therapy, the physical side of it, the mental side of it, and with 23XI, my family there with Michael Jordan and Denny Hamlin, we're working on that third car, and it's there. There's that easy opportunity," Kurt Busch said.
"Just a matter of all of it plugging back in the right way. If I can't drive, I'll still be at track helping our team, our engineers, consulting, and being around Bubba, and being around Tyler Reddick and making 23XI a more competitive place, and can win more races and compete for championships," Kurt Busch added.
In case you missed it: Kevin Harvick explains his involvement in the massive fight between Gordon and Keselowski
Kurt Busch reveals where he wants to race in his return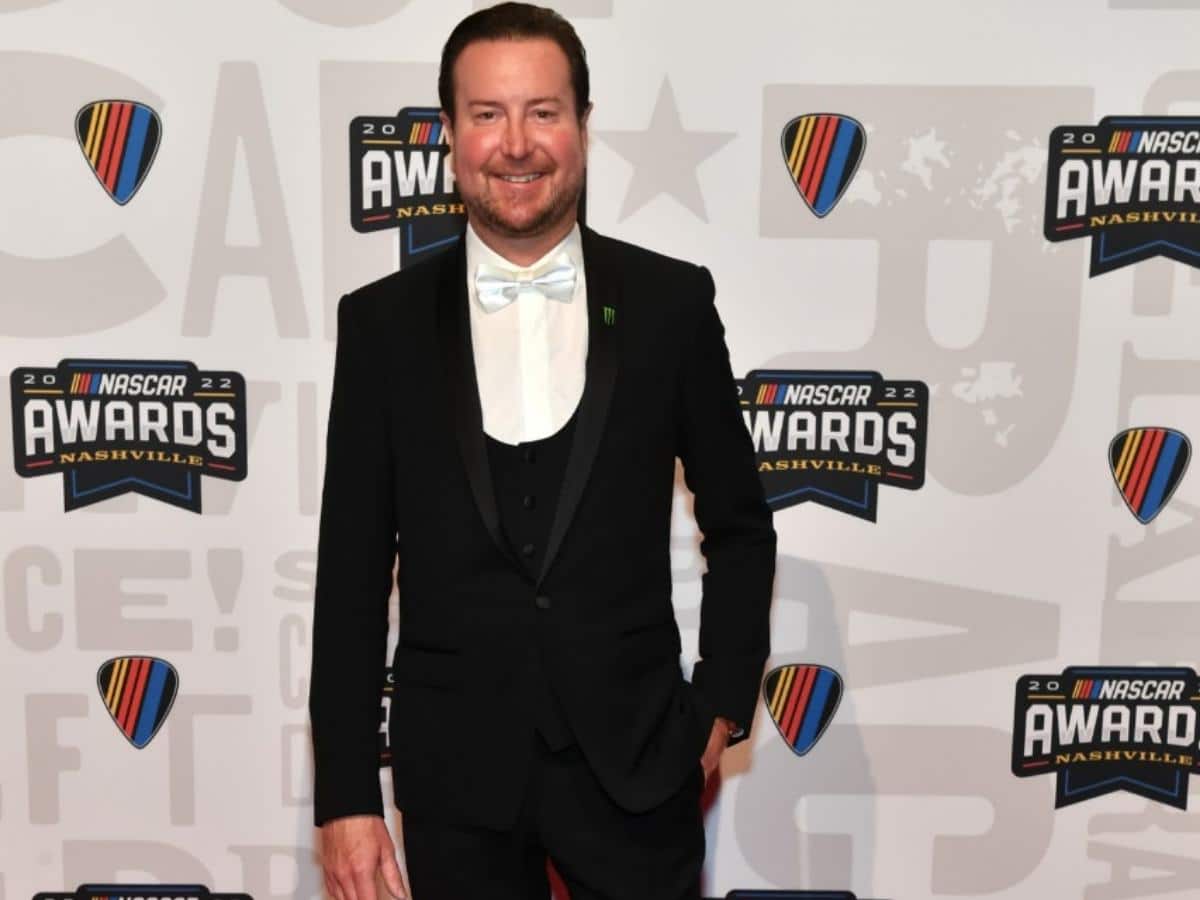 Busch has a couple of tracks in his mind for the long-awaited return, and o the top of that list is the Chicago street race, maybe the unpopular track among NASCAR fans,  which will make its Cup debut. He also has the iconic North Wilkesboro alongside Watkins Glen and  Homestead on the list.
"Yeah, it would be dabbling here or there. It wouldn't be any kind of full-time. Whether it's the Chicago street race, which looks fun, or North Wilkesboro, and then some of my favorite places like Watkins Glen or Homestead. Still got to get cleared. Let's get the season underway, and things will sort out," says Kurt Busch.
It's no surprise that Busch wants to race in Chicago as he has been one of the vocal race advocates. While hinting at a potential retirement in 2024 in his interview with CBS last season, Kurt Busch pointed out that Chicago created a never-before-seen buzz around the sport and wants to be part of it.
"It's to create the buzz for not just the city, but for our sport. It creates this ticket that people want to come and be part of and just be part of this. I've been in this sport 23 years, and this, to me, is like one of those kid-in-the-candy-store moments of, I want to be part of this. And I'm glad that I'm having the chance to drive next year for the team and then I might be done driving after that," Kurt Busch said.
Discover more: