Joe Gibbs Racing's Denny Hamlin had pointed out that he is too selfish to be a great teammate on the track. The No:11 Toyota Camry driver is known for his no-nonsense approach on the track, and he has never hesitated to go all out on the track for the win. This attitude played a significant role in making him a 51-time Cup race winner.
While talking about his approach to races and how he works with his team, Hamlin pointed out that he is not a great teammate, as his primary objective on the track is to win the event for himself and his crew. He admits that this attitude puts strains on his relationships. But Hamlin added that for him, winning for his team means more than anything.
"So, I think I'm a good teammate. I'm not a great teammate. I've never been a great teammate because I'm too selfish. I want to win for myself and my team too much. And sometimes that puts strains on relationships I have with friends off the track. And so hopefully everyone understands that I'm just trying to do everything I can any weekend to win for my team because it means more to me to keep them behind me than anyone else," Hamlin told Fox Sports.
Hamlin has never been shy to admit his selfish motives publicly. His two wins in the 2023 regular season came after he moved his close friend Kyle Larson on the final laps, which included wrecking him. Another instant Is when he publicly admits he will push Bubba Wallace over Ty Gibbs in the Daytona Regular season finale because the No:23 Toyota Camry is his car.
In case you missed it: Dale Jarret brands Martin Truex Jr.'s 2023 playoff campaign so far as a 'DISASTER'
Denny Hamlin says his crew doesn't care about anything other than you
Before giving the selfish verdict, Hamlin pointed out that it is difficult to navigate the track when he is against the people he has relations on the track with. But it doesn't bother his crew, as they have spent weeks giving him a car capable of winning races. This puts him in a situation where he is obliged to give everything for them.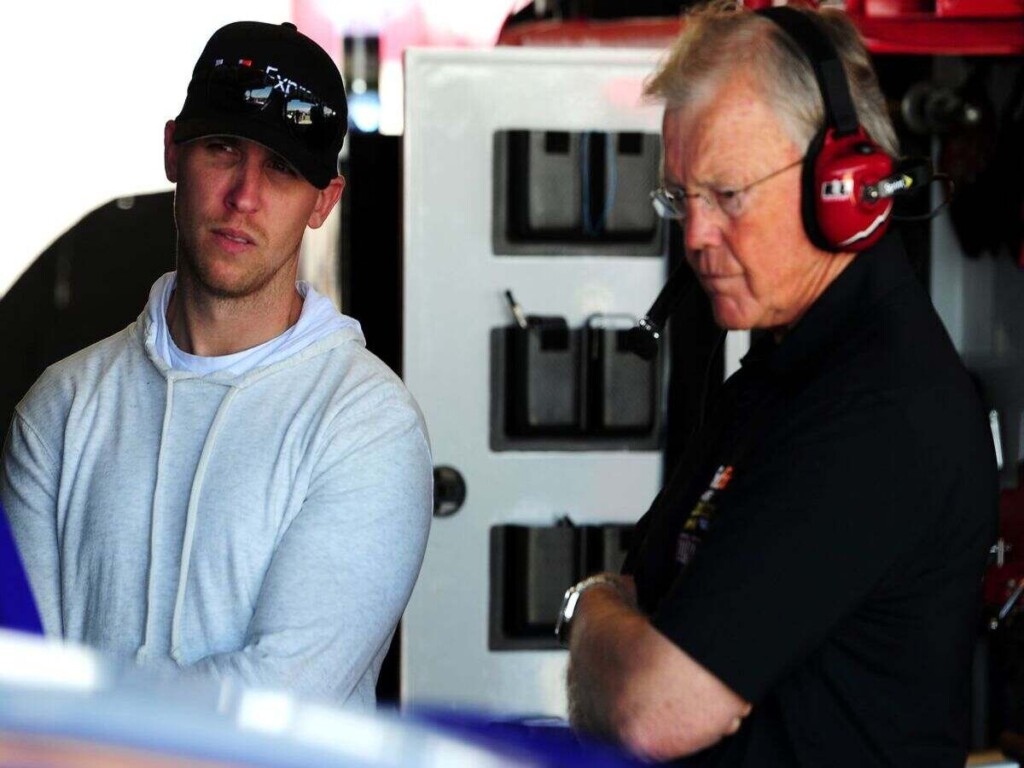 "I think it is. It always is difficult to navigate on-track stuff with people that you have off-the-track relationships with because your team doesn't care about that. Your team doesn't care that you guys went to dinner last night," Hamlin said.
"They care, like, we just spent overtime hours getting this car ready, we're giving it our all, we've trained two-a-days on pit stops, we've gotten better — are you going to give everything you can to win this race for us or not? And if you don't, then it's really, really hard to keep them behind you," Hamlin added.
Discover: