Ranveer Singh, the brand ambassador for NBA in India was seen setting the court on fire when he stepped ahead to play in the Celebrity All-Star Game. Now, on Sunday when LeBron James sent nostalgic vibes all around the globe by knocking the game-winner with an iconic fadeaway in Cleveland, the 36-years-old was one of the handful of fans to witness his 'idol' re-create history.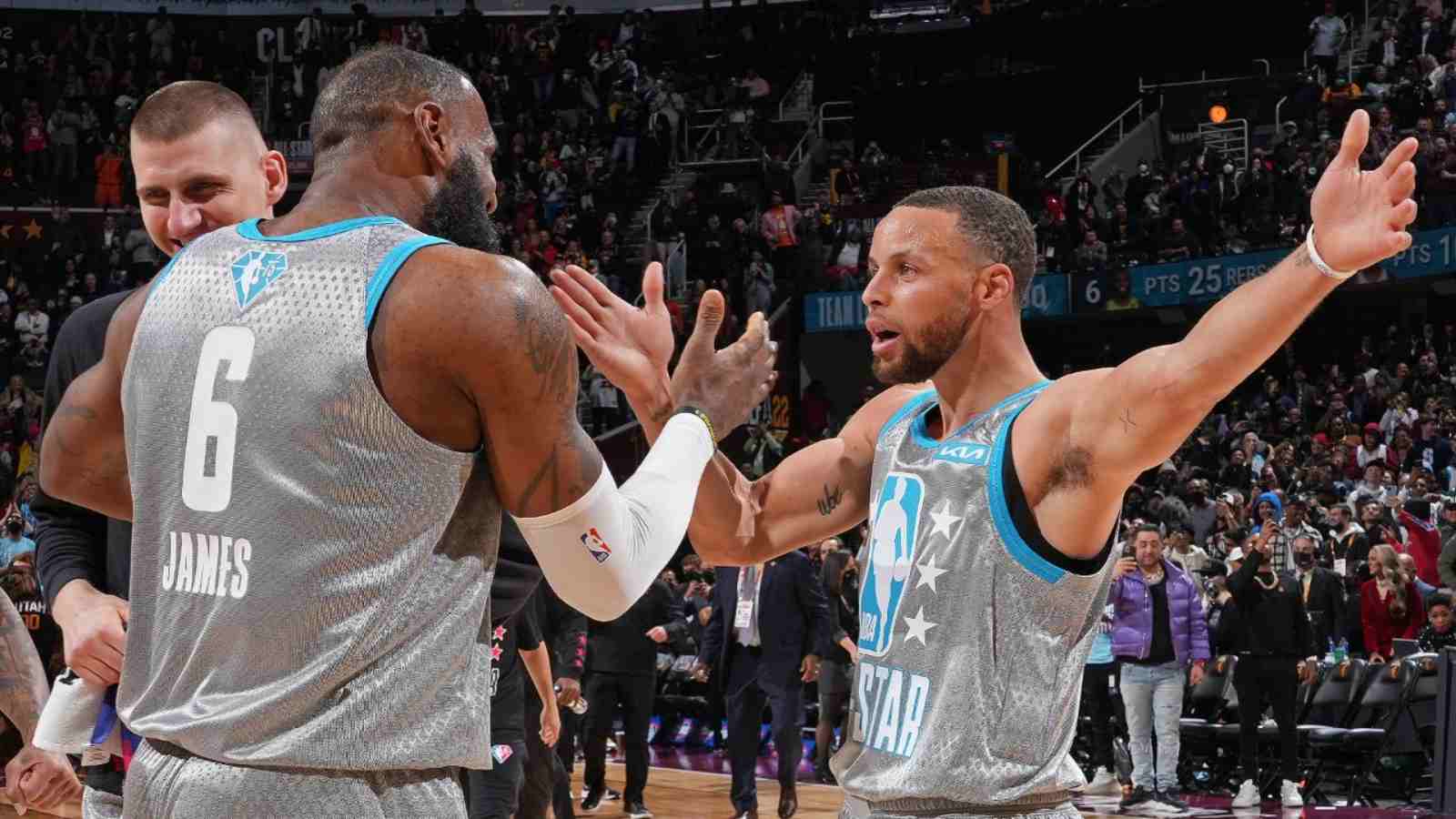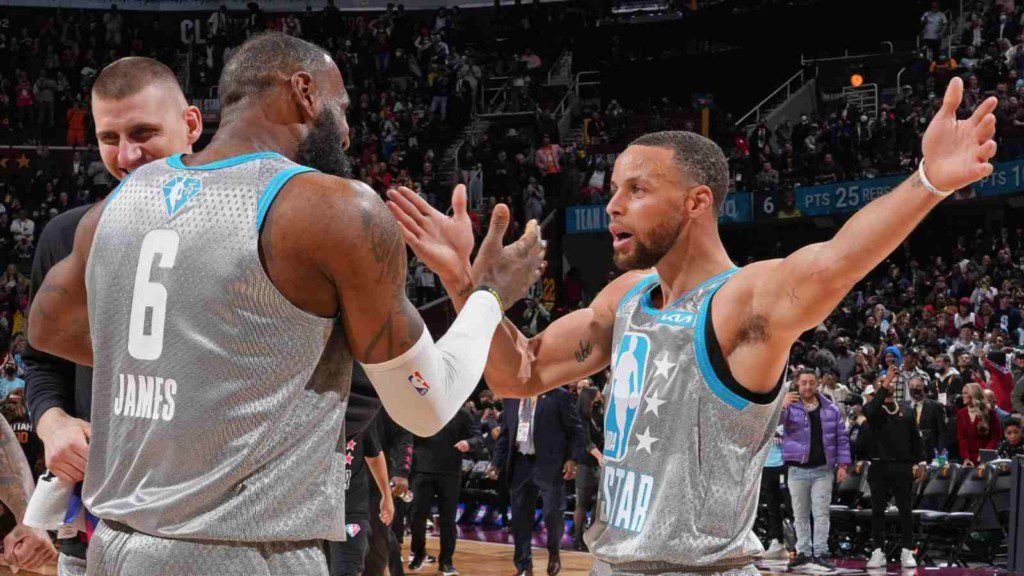 LeBron James has never lost in the newly-formatted NBA All-Star Game as a captain and has indeed gone onto stretch his winning streak to 5-0. With all superstars present in the arena, Ranveer Singh was one of the luckiest members to meet the great King James. The Bollywood superstar went onto share his fanboy moment on his official social media handle and fans cannot have enough of it. 
Also Read: Kevin Durant will skip 75th Anniversary Team ceremony after death of…
Ranveer Singh meets idol LeBron James
LeBron James has been able to mesmerize hoop fans all over the globe with his elite skill-set for 19 straight years now. Surely, Ranveer being one of the many, he could not help but be in awe of the 37-years-old 4xNBA Champion. And what better way to witness your idol, when they are still at their peak. Something, which LeBron James has been doing day-in-day-out for so many years.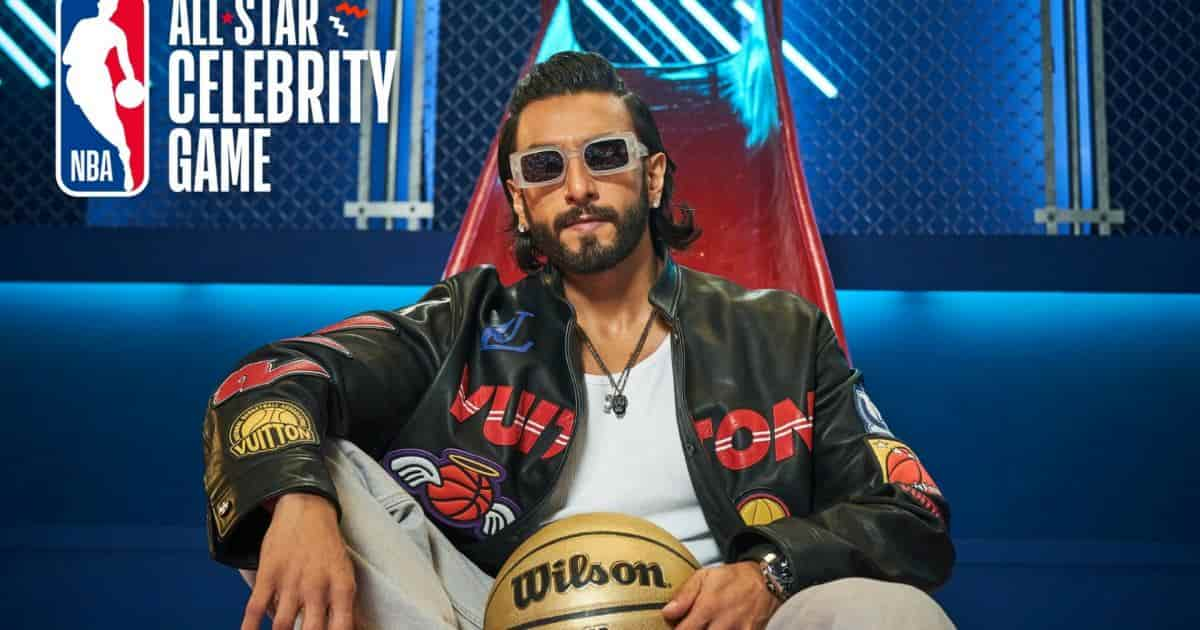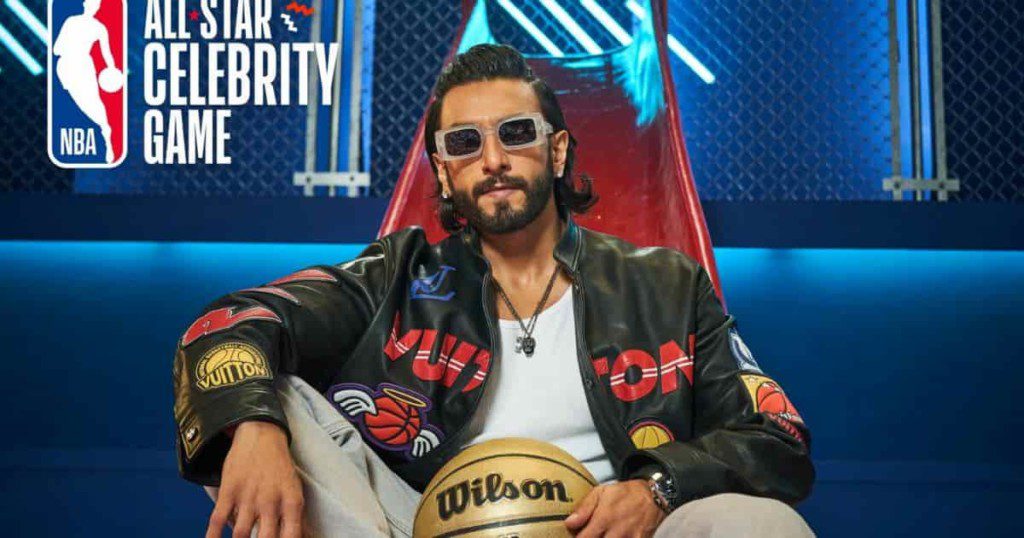 Take a look at how reacted on the same-
Moreover, 2022 NBA All-Star Game was all about LeBron James' game-winner and Stephen Curry knocking 16 3-pointers, to register a resounding score of 50 points against his name. While Giannis Antetokounmpo managed to score 30 points for Team LeBron. As iconic as the occasion was, the NBA went onto celebrate its greatest ever 75 players as well.
That being said, fans also witness LeBron James and Michael Jordan showcasing one of the most over welcoming gestures after the celebration, which perhaps sums up their relationship as well. As beautiful as the entire All-Star 2022 weekend has been, LeBron surely made sure that fans all over the globe remember his return to Cleveland. And as the greatest ever player once said, "CLEVELAND, THIS IS FOR YOU!" Indeed. With that all eyes will be on LeBron and if he can lead his Lakers with the same spirit in the business end of the 2021-22 season.
Also Read: Suns' POINT GOD Chris Paul becomes the first recipient of special…