Michael Jordan and Scottie Pippen were considered as the most lethal duo for their opponents in NBA history. They became the heart and soul of the NBA in the era of the '90s. The duo led the Chicago Bulls for the six Champions titles in NBA they were fearless and created a legacy for the franchise.
Jordan and Pippen's relationships were mostly the same whether it was on the court or whether off the court. They were like unbreakable bonds ready to give their everything to each other, they can surely be called 'Brothers from another mother'. The chemistry which they had between them can be imagined from their appreciation to each other while giving a Christmas gift in 1997.
Michael Jordan gifts his red Ferrari to appreciate Scottie Pippen's Christmas gift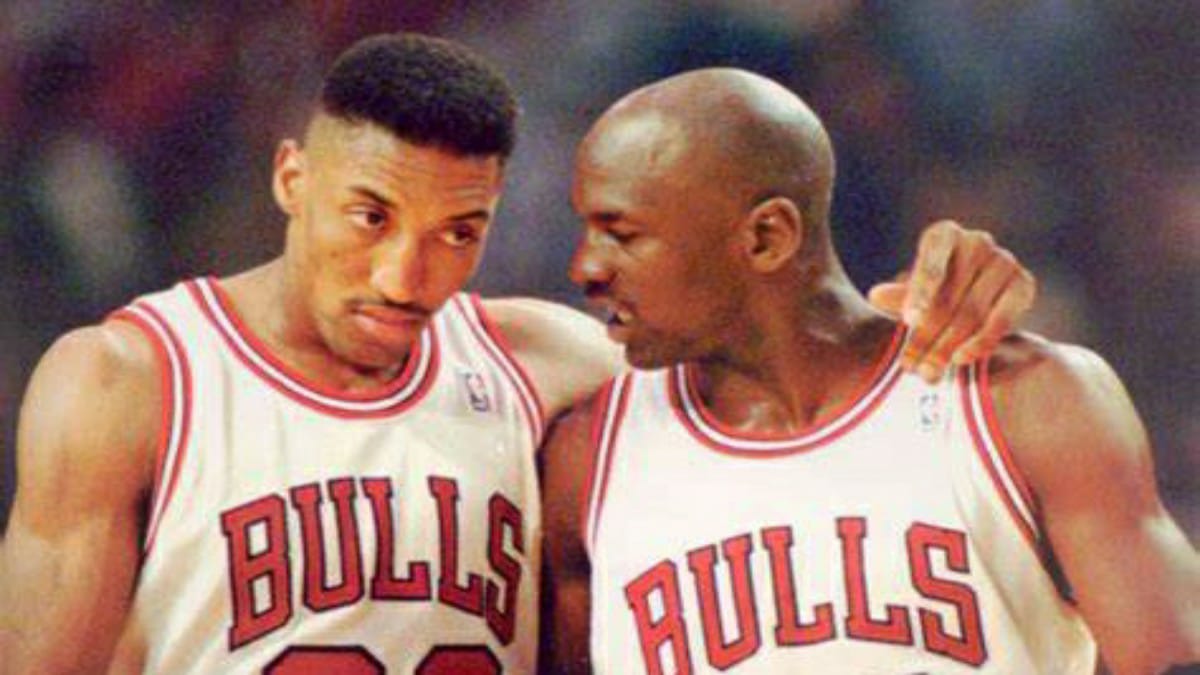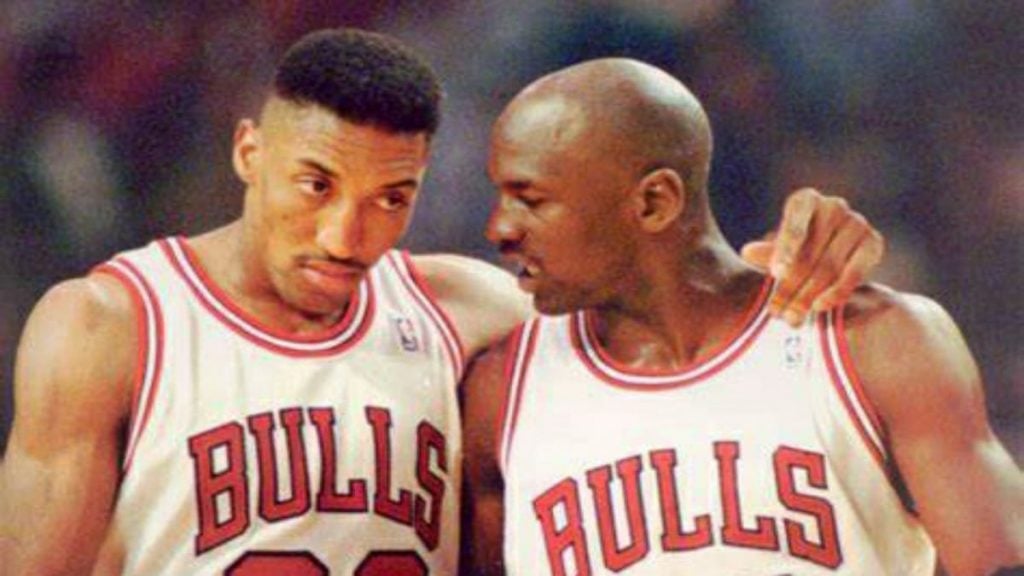 As per a report by Melissa Isaacson of ESPN, in 1997, during Christmas eve Jordan and Pippen both have a plan to gift each other some valuable things. Pippen decided to gift his teammate a customized diamond earring with a replica of their 1997 NBA championship trophy embezzled in it, as he knew Jordan loves to wear earrings.
Michael Jordan was stirred by Pippen's gift, so he decided to change the gift he originally wanted to give from a box of cigars to a red Ferrari, which Pippen always admired. It was surely an expensive gift but it doesn't matter if you are Michael Jordan. This incident clearly defines their relationship off-the-court and how much respect they have for each other.
"He wanted it so bad," said Jordan
Also read: "Probably be 44": Mitch Richmond talks about what Michael Jordan's scoring…
Install and current relationship between Michael Jordan and Scottie Pippen
Initially, it was difficult for Scottie Pippen to build a relationship with Michael Jordan when he first entered the Bulls but gradually time made it progress. "Michael was bigger than the game, you know. Even my initial arrival to Chicago he was a big, iconic figure for the NBA. So, we never really had that off-the-court relationship," Pippen told GQ per CBS Sports.
"Our relationship between the lines was impeccable. We pushed each other to be great. We trained with each other to be the best. So, everything we did, from a basketball standpoint, it was a high level of respect there that we knew we could be the best. We could be dominant. We had went through pretty much the Vietnam War to get where we got to. We were battle-tested," Pippen added.
It was sure a golden era for the Bulls and the relationship they had with each other but today things have totally changed as Pippen has accused Jordan of stealing the limelight which he deserved in his book. We hope their relationship gets better in the future.
Also read: Scottie Pippen takes dig at Michael Jordan over the 'flue game'