Memphis Grizzlies star forward Dillon Brooks is grabbing all the headlines after the recently concluded Christmas day game against the Golden State Warriors which his team lost. As a result, he has been on the receiving end from the fans for his earlier comments made about the Warriors. Here's an insight of the player's lesser-known personal life. He was named the Pac-12's conference player of the year in 2017.
He also won the District IX Player of the Year award from the United States Basketball Writers Association (USBWA). Brooks averaged 16.7 points, 5.4 rebounds, and 3.1 assists per game. Brooks was selected by the Houston Rockets with the 45th overall pick in the 2017 NBA Draft. He was then traded to the Memphis Grizzlies. The Grizzlies signed Brooks to a rookie-scale contract on July 21, 2017.
On October 18, 2017, during the Grizzlies' season-opening game, Brooks set a rookie scoring record for an NBA player born in Canada with 19 points. On December 19, 2021, Brooks played with a career-high 37 points, 3 rebounds, 3 assists, and 1 steal against the Portland Trailblazers. Brooks made headlines recently after trash talking to Klay Thompson ahead of the Christmas day game. However, after the victory Thompson hit back at him.
Some rumors claim that Dillon Brooks is presently dating Big Bambina, a well-known Canadian model. Danielle is her true name. She's a native of North Vancouver. As a result of her romance with Brooks, Bambina gained more notoriety.
Also Read: REPORT: Sixers' James Harden could once again become the face of Houston Rockets' franchise on this condition
Who is Big Bambina, Dillon Brooks' girlfriend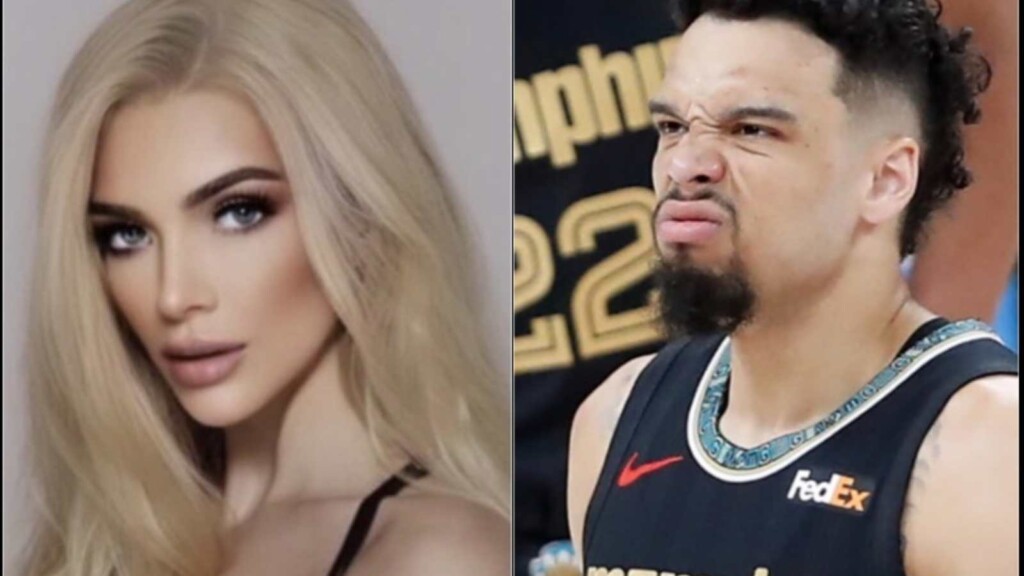 Bambina, a model, is 32 years old. Her birthdate is June 11, 1990. She stands 5 feet 8 inches tall. Regarding their romance, Brooks and Bambina have kept quiet. Even though the couples have been dating for some time, they keep things quiet. There are no children shared by Brooks and Bambina. Brooks has a daughter from a prior relationship, Mila Brooks.
The Canadian model has around thousand followers on Instagram. She used her account frequently. However, she recently removed all of her posts. Many people thought Bambina was transgender. However, she revealed personal information in her Instagram story, proving that she is a woman by birth.
Heather Holly was Brooks' girlfriend prior to dating Big Bambina. A daughter was born in the couple's relationship. In 2020, Heather and Brooks split up. She claimed that Brooks cheated on her with numerous transgender models.
Also Read: Top 5 Wealthiest NBA Franchises 2022: How much are they worth
Also Read: Top 5 biggest losses in NBA history: Which teams have suffered the highest margin defeats?
Do follow us on Google News | Facebook | Instagram | Twitter