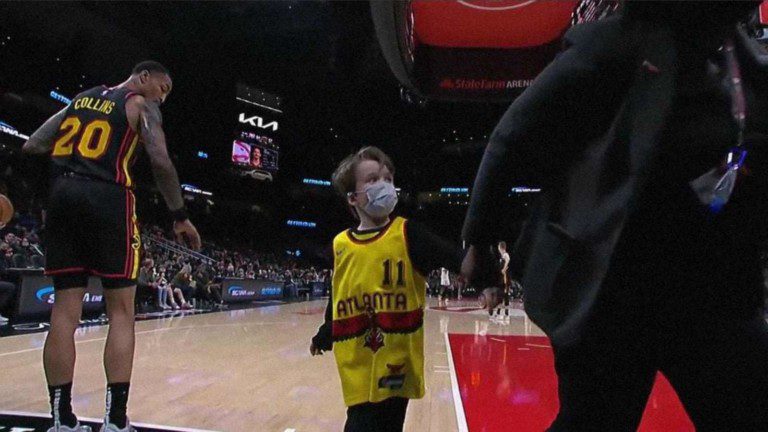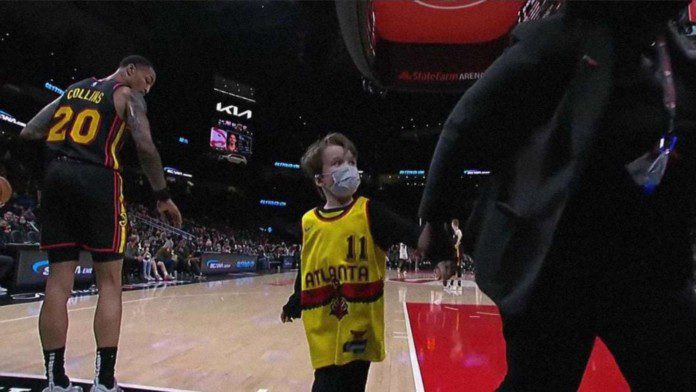 John Collins is one of the most athletic young talents in the NBA today. So, it is not surprising if young kids watch him dunking over men bigger than himself in awe. Similarly, it is not surprising if a young fan intrudes on the court in the middle of the game to meet him. This is what happened on Friday night as the Hawks took on the Miami Heat.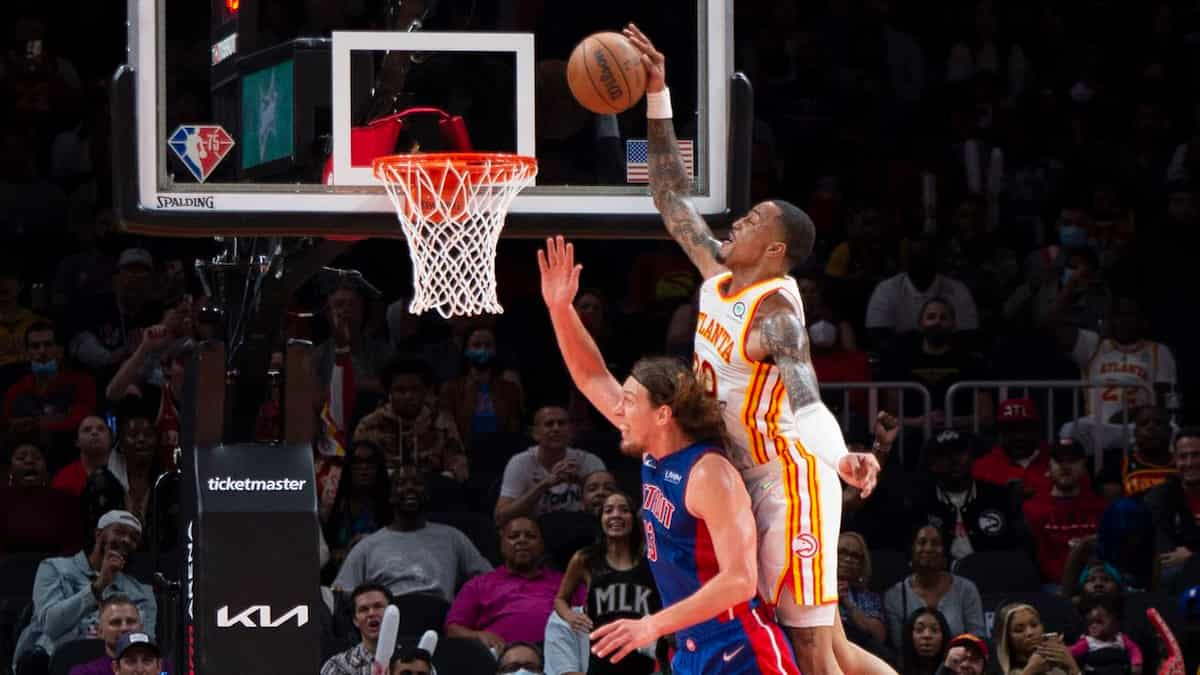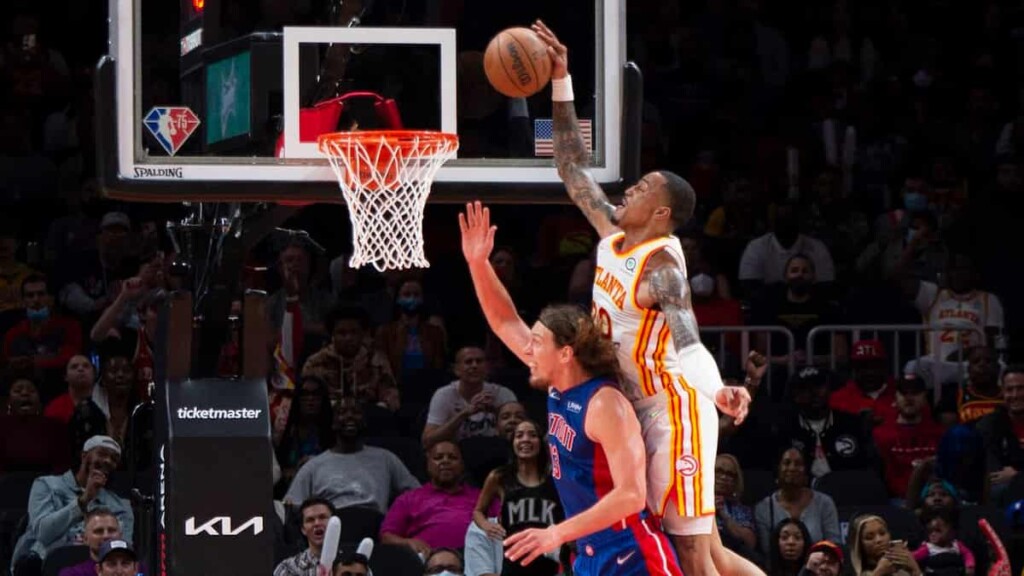 The Atlanta Hawks beat the Miami Heat 110-108 at home on Friday night. The Hawks (20-25) have now won three straight but are still out of the play-in contention as they are the 12th seeded team in the Eastern Conference.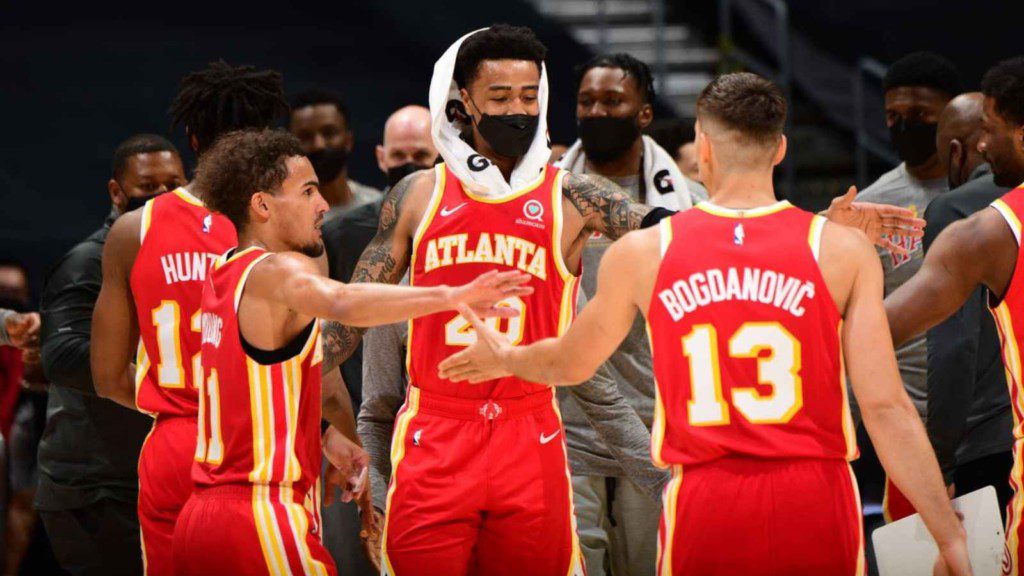 John Collins had a good game with 15 points and seven rebounds. Further, for the Hawks, Trae Young scored 28 points and dished out seven assists in the game. Kevin Huerter added 21 points, going 5-9 from the three-point line while DeAndre Hunter contributed with 13 points in the game.
Also read: "It's just an amazing feeling" Jose Alvarado appreciates Brandon Ingram and…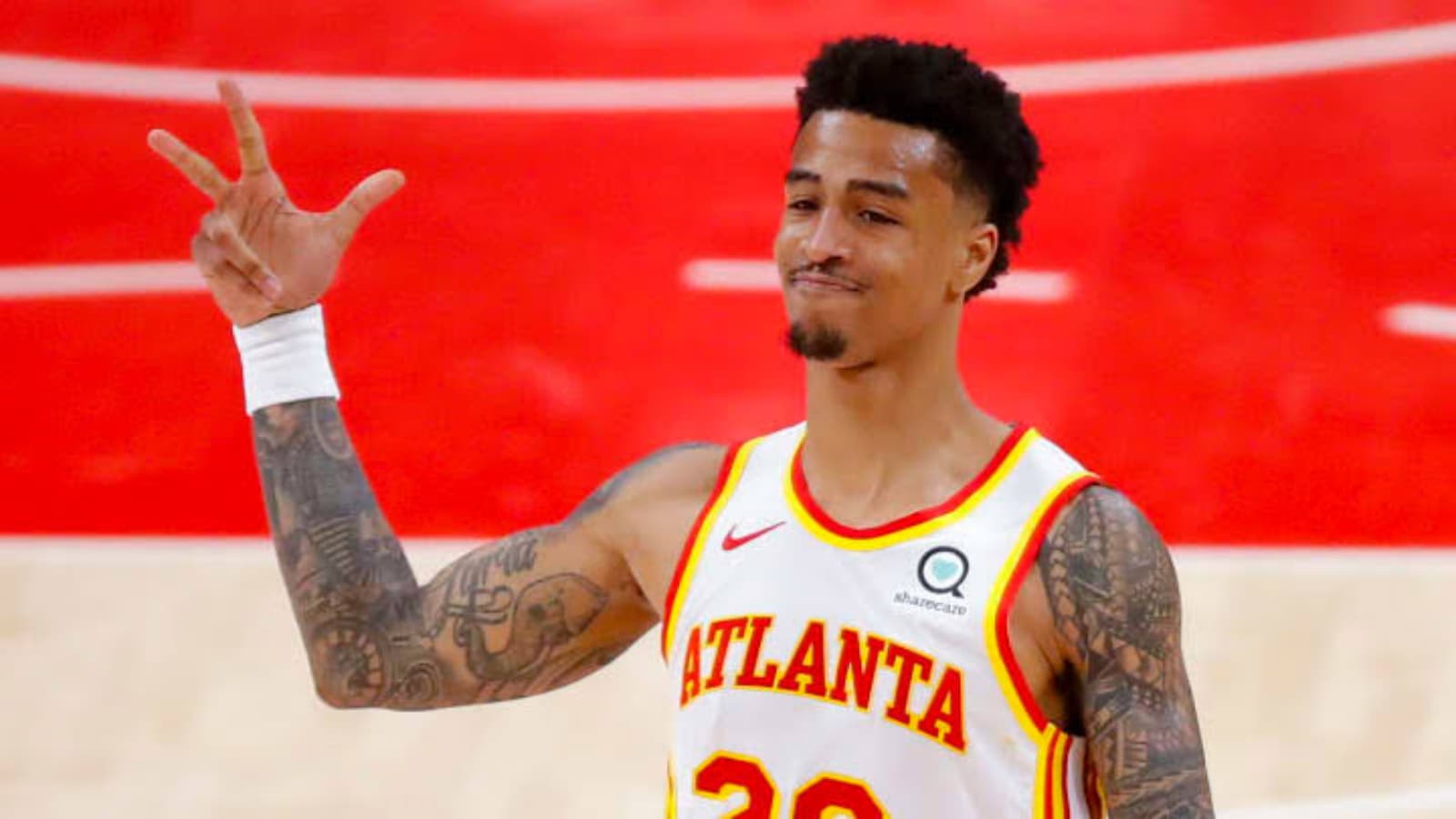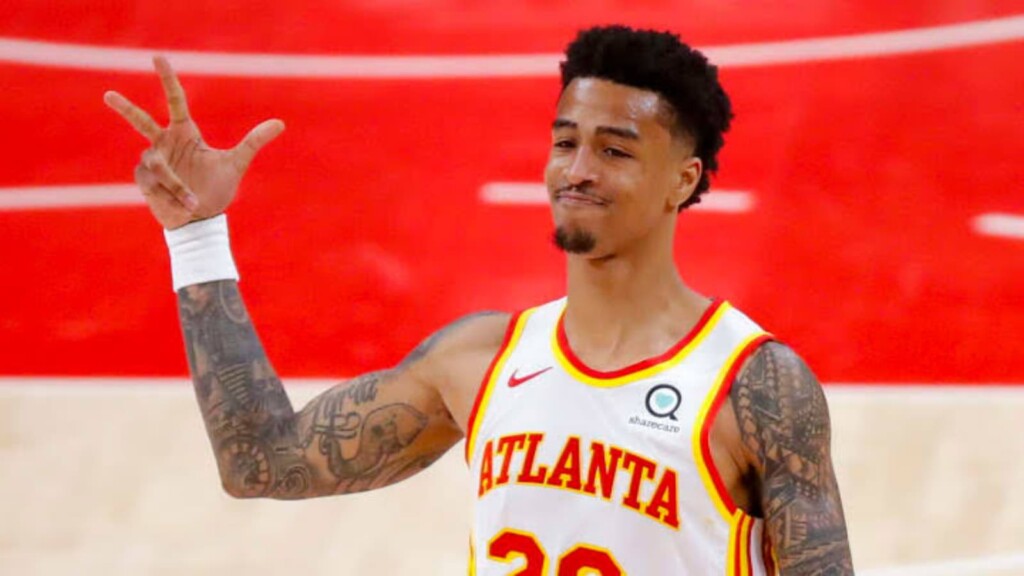 The Hawks once led by as much as 18 points in the game in the 3rd quarter. The Heat then tried to make a comeback, falling short by only two points eventually. They were missing their All-star point guard Kyle Lowry who remains out due to personal reasons. Heat's 2nd best scorer Tyler Herro was also missing in action for 2nd straight game due to NBA's Health and Safety protocols. Clint Capela missed this game too for his team Atlanta Hawks.
Also read: Revealed: ANTHONY DAVIS' 2022 ALL-STAR jersey LEAKED at a local store
John Collins approached by a special fan on the court
During the 3rd quarter of the game, amid a minor stoppage, a little kid intruded the court as John Collins was standing courtside. The kid went to Collins trying to catch his attention. Unfortunately for the kid, Collins was looking away at that moment so he did not get any chance to respond. The kid, wearing a Trae Young Atlanta Hawks jersey, was shortly taken away by the security guard. Twitter was not behind in reacting to this cute moment on the floor:
Also read: "I'm betting on him": Stephen Curry confident on Klay Thompson finding…