James Harden was finally traded to the Philadelphia 76ers at the final day of the NBA Trade Deadline 2022, as the controversial player had shown interest in playing with the 76ers since a long time, even though he was just traded to the Brooklyn Nets a year ago, in exchange of Brooklyn's many young talents.
With what is finally seen to be as a sight of relief for James Harden who had been struggling to keep the Big Three and the Brooklyn Nets afloat in the absence of 0.5 player Kyrie Irving due to his vaccine fiasco and an injury ridden Kevin Durant, Harden finally gets to be a part of his dream team alongside Joel Embiid whom he had shown interest in, since quite a long time.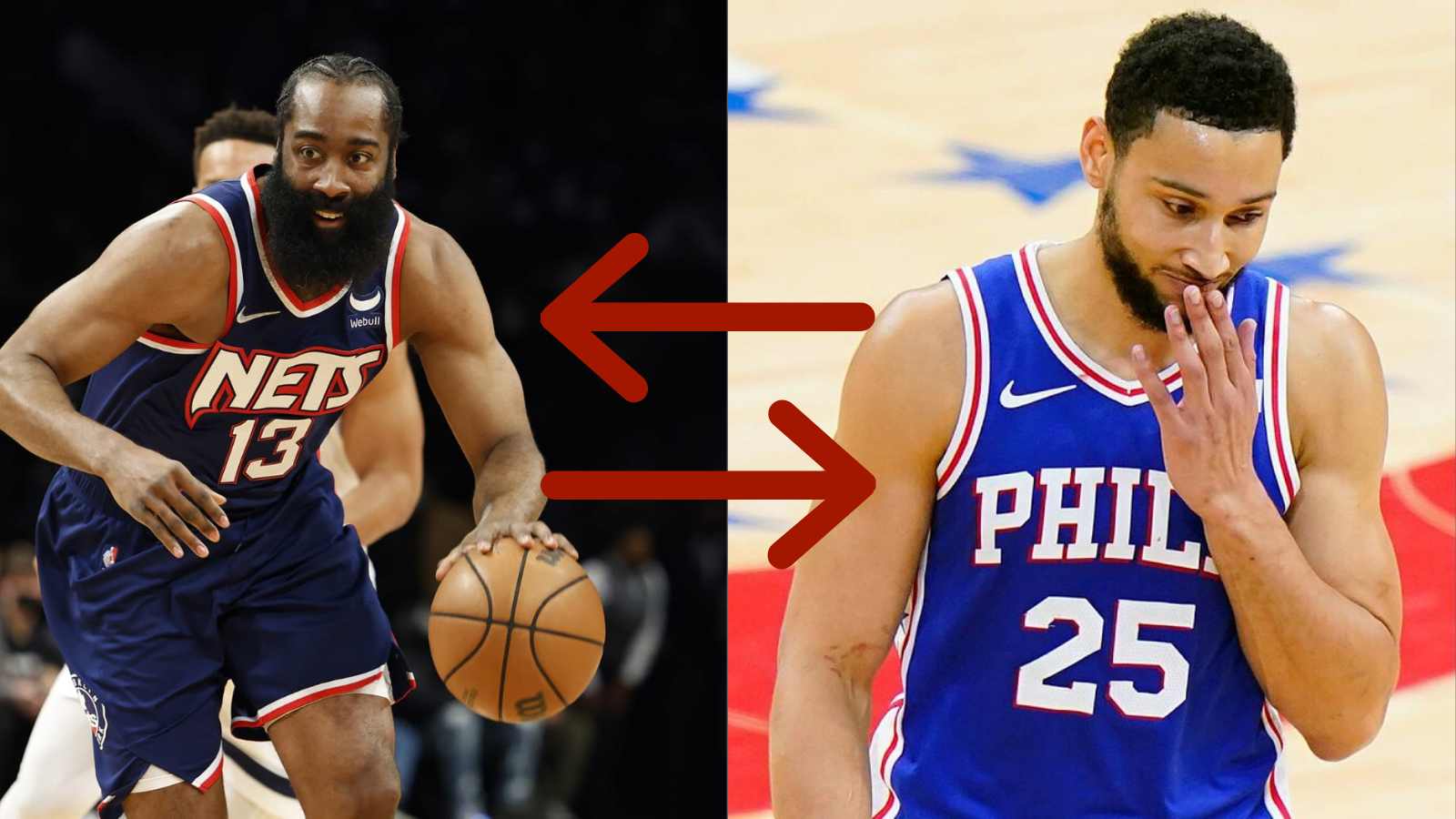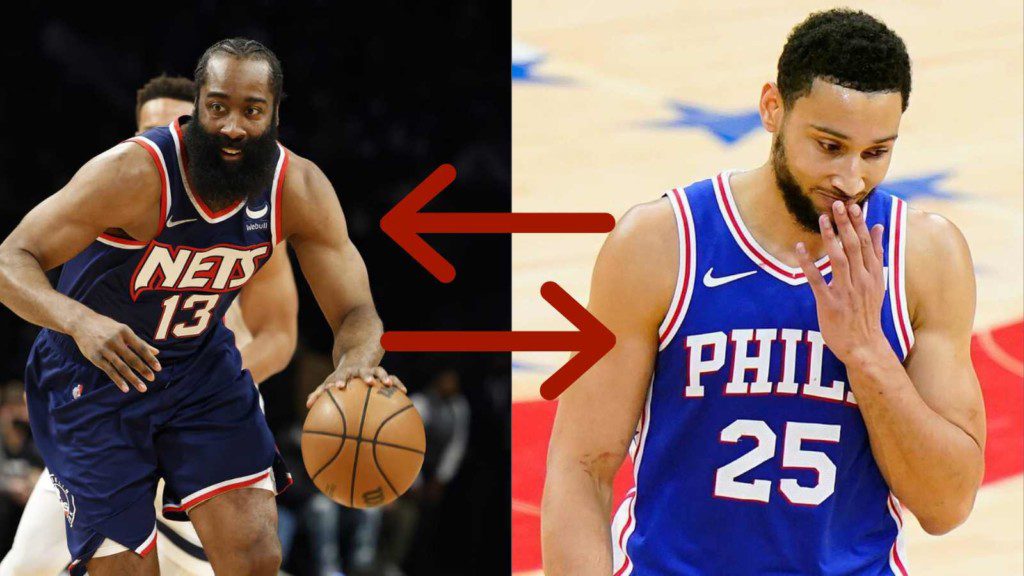 With the trade rumors finally coming true at the end of the Trade Deadline Day, many people not only look at this as a relief for Harden as he got to play in the team, he wanted to be a part of, but rather an opportunity for Harden and his new team to win an NBA Championship for the first time after 1983, ending their long drought without an NBA Championship despite coming so close to it multiple times, when they were sent back by big players and big teams.
Also Read: Carmelo Anthony hilariously accused PJ Tucker of stealing his shoes
The 76ers will now get the opportunity to call themselves a team worthy of the Championship keeping in mind just the name of the players in the team, and the kind of performances they have had so far in the absence of Ben Simmons and his controversial whims and fancies.
Let us take a closer look at what the "Analysts" in the KJM morning radio show on ESPN had to say regarding this trade, and their expectations from a championship level team, Philadelphia 76ers.
Jay Williams says Harden alongside Philadelphia 76ers needs to win an NBA Championship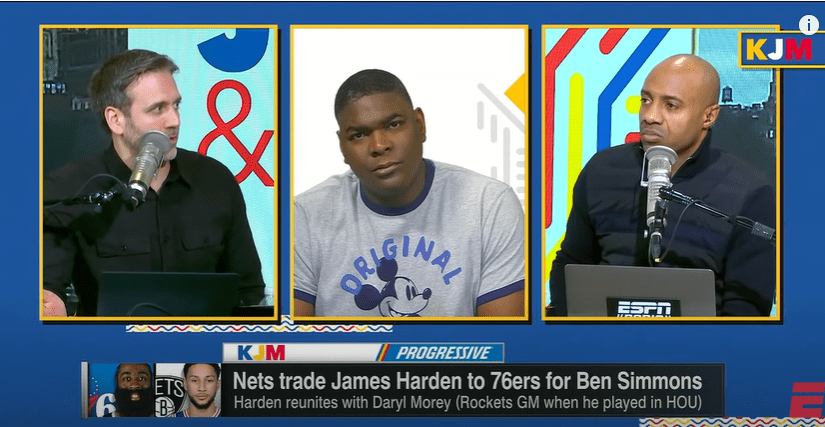 The conversation between Max Kellerman, Jay William and Keyshawn Johnson turned to the hottest topic and the talk of the town trade in which occurred at the very last day of the NBA Trade Deadline 2022, the trade between Brooklyn Nets and Philadelphia 76ers, which resulted in James Harden heading towards the 76ers to play alongside Joel Embiid.
Max Kellerman made a strong point that the James Harden led Houston Rockets was a team which gave the Kevin Durant-Golden State Warriors team a tough task in order to win, and therefore James Harden could cause problems to the other teams if he gets good support from his fellow 76ers players, and could even win the league.
Quoting an excerpt from The Lowe Post Podcast, in which Zach low says that this is the most ideal situation James Harden could be in after his trade as 76ers and James Harden both cover up for each other's loopholes and weaknesses, and after his controversial exit from the Nets, and the kind of slumpy performances he has had in the past few months often melting down, it is now time for Harden to step up and fight for his legacy, which Jay Williams agrees to.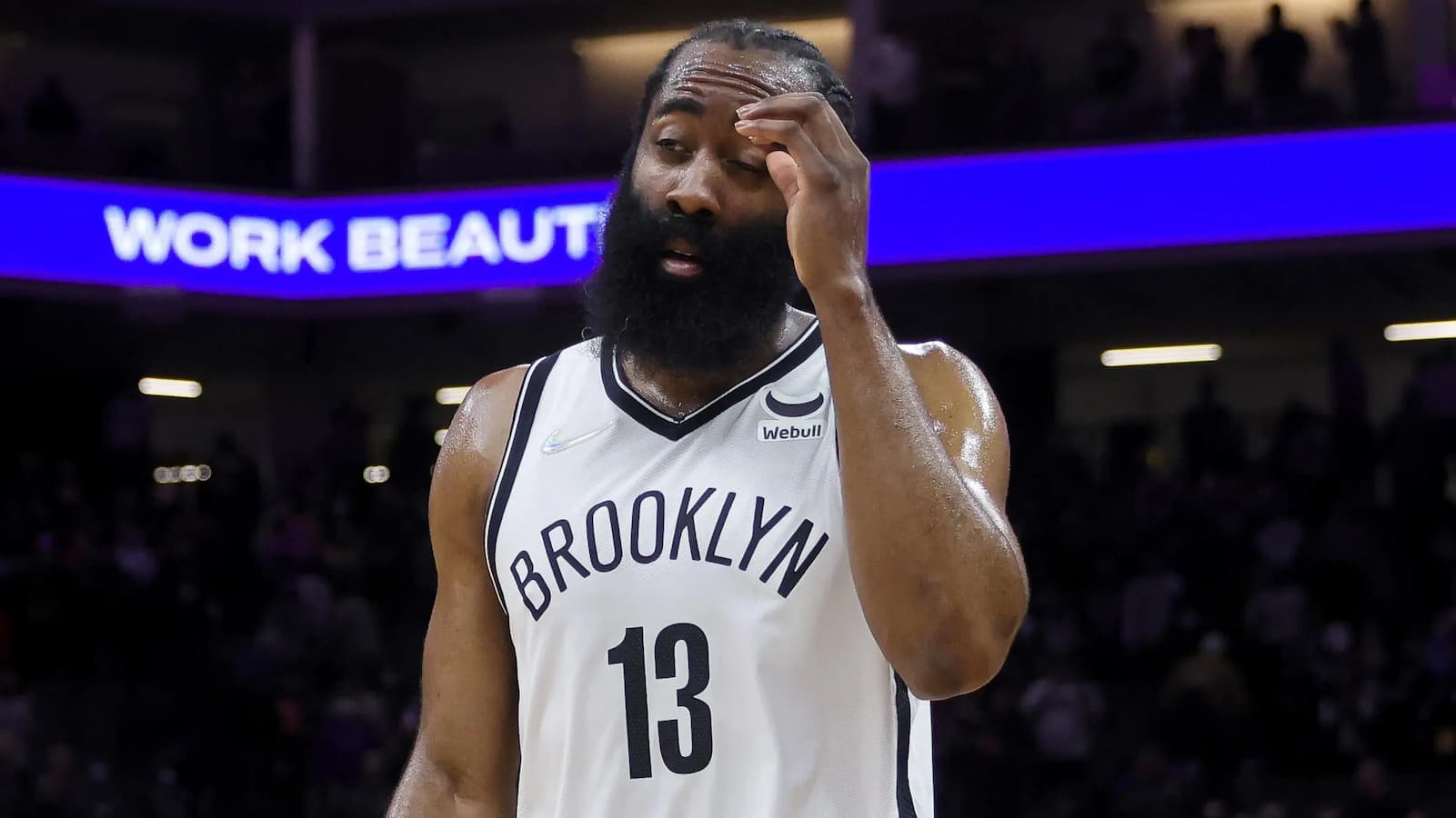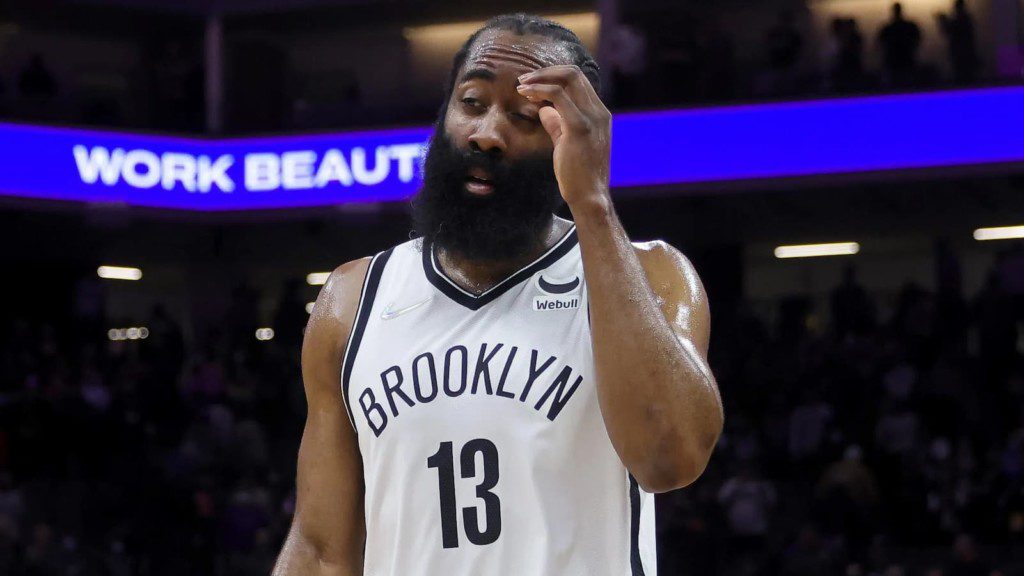 Jay Williams answered this question, stating, "Keeping in mind the kind of performances he has had with all the players combined, where his combination with Chris Paul didn't work, his combination with Russell Westbrook didn't work, his combination with Kevin Durant didn't work, and now that he's playing alongside Joel Embiid who is having an MVP level performance after coming off of a hamstring injury, he better win a championship" following which he said, "Because if you don't… his legacy will all be about the teams he has played with and the teams he has left"
Keyshawn Davis added to the statements, saying that Harden made his life tougher by joining the 76ers as he could've stayed another year with the Nets and then left if he wanted, but also followed up by saying that if Harden won an NBA Championship with the 76ers, they wont have anything to say, and people could assume that all Harden needed was Joel Embiid.
James Harden and the Philadelphia 76ers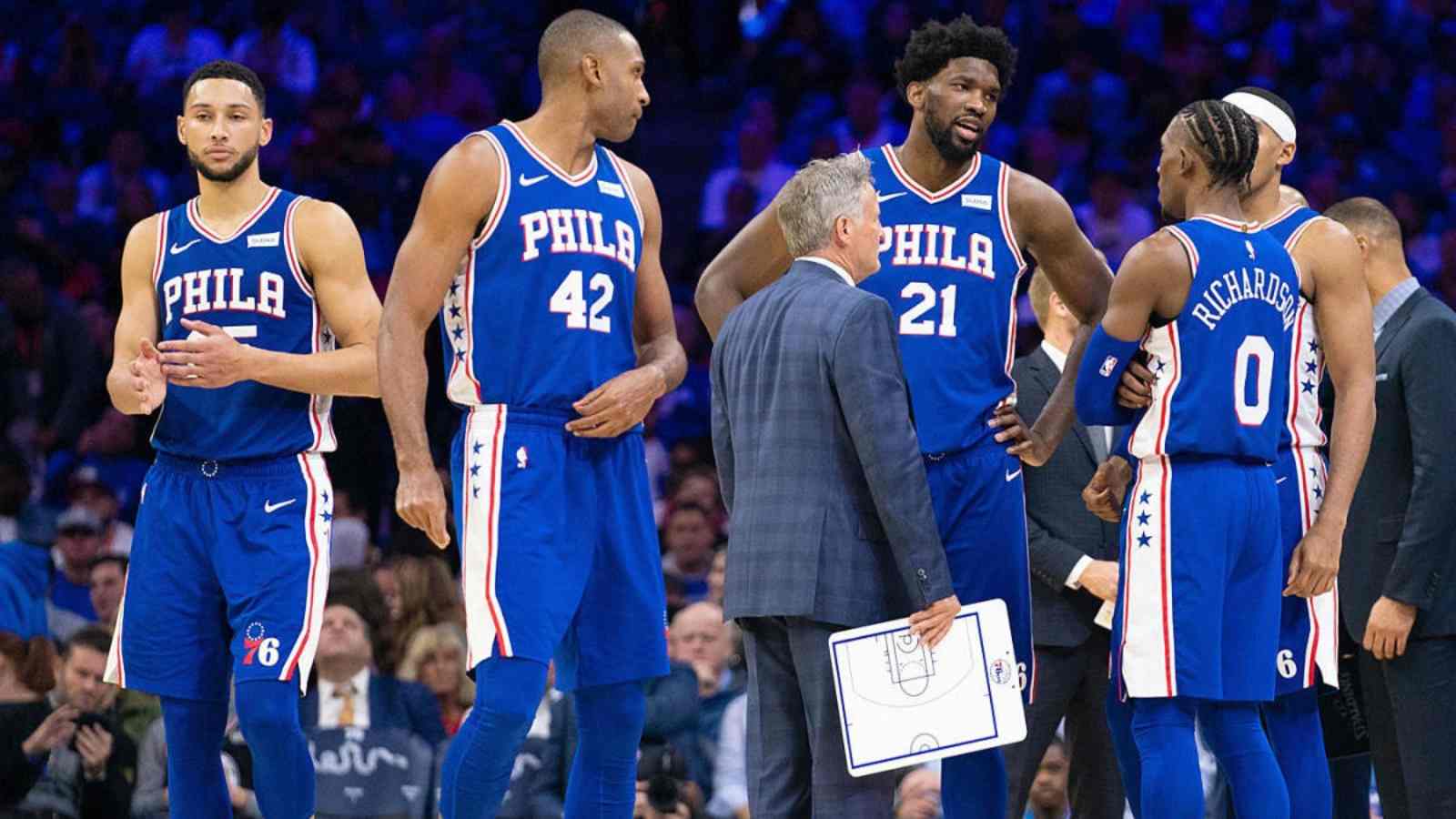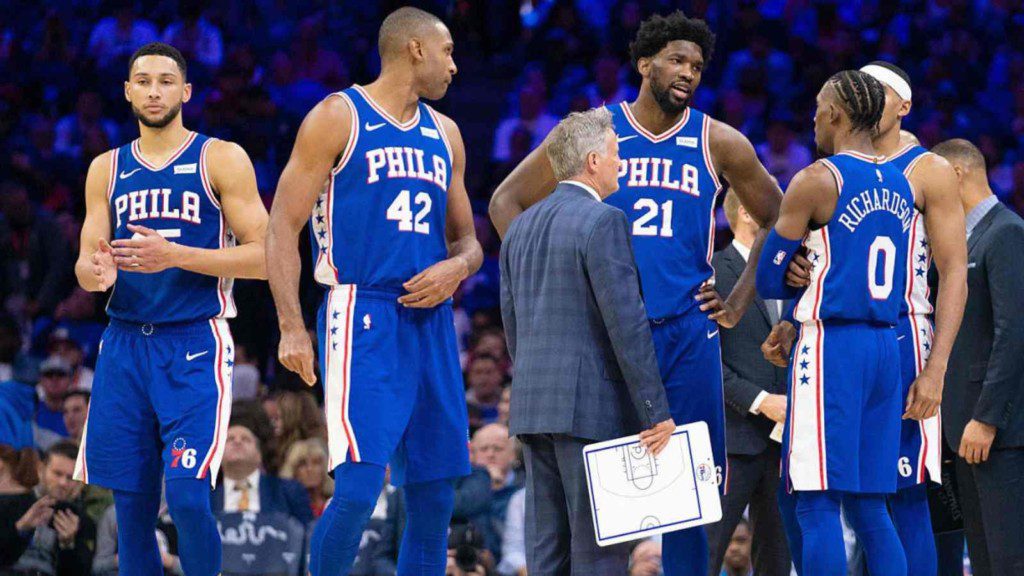 With all that is going in and around the NBA regarding James Harden's controversial exit from the Brooklyn Nets, his unavailability for the team and his desires from the beginning to join the 76ers, it now becomes a big burden for Harden to prove himself and win the championship with 76ers alongside Joel Embiid in order to cement his legacy so that it doesn't only remain a set of high-level teams and players that he played with.
The 76ers are already having a great run this season, standing 5th in the Eastern Conference with a record of 33-22 which gives them a comfortable cushion in order to qualify for the playoffs while they have also won the 7 of their last 10 matches, highlighting the form they have been in.
Watch:
With the addition of James Harden to the team already performing with Joel Embiid, it will be interesting to see how the combination between them both plays out and how the 76ers are able to make the best out of this trade for themselves, while proving all others wrong.
Also Read: "Kept drinking for 6 months straight" Singer Tinashe reveals horrifying trith…