The debate between Kevin Durant and Stephen Curry has been in talks ever since the championship days after KD had joined the Warriors. Now it is true that the Warriors sought help from Durant because they were trying to pursue another championship. They ended up winning two rings after signing the All-Star forward until he felt that was not treated right and left to the Brooklyn Nets.
Both teams are expected to meet each other in the finals this season and the outcome might give us an answer to settle this debate once and for all. Was it the Warriors who needed Durant to win or was it he who needed the Warriors to win?
Ric Bucher and Emmanuel Acho gives their reasons why Stephen Curry should be ranked higher than Kevin Durant
The chances of either team winning the title this year are extremely high. Stephen Curry has had an outstanding season far and is part of the reason why the Golden State Warriors are up top in the rankings. This season has not only been great for him with the team but has also brought more meaning to his legacy. What does winning another championship and finals MVP mean for Curry?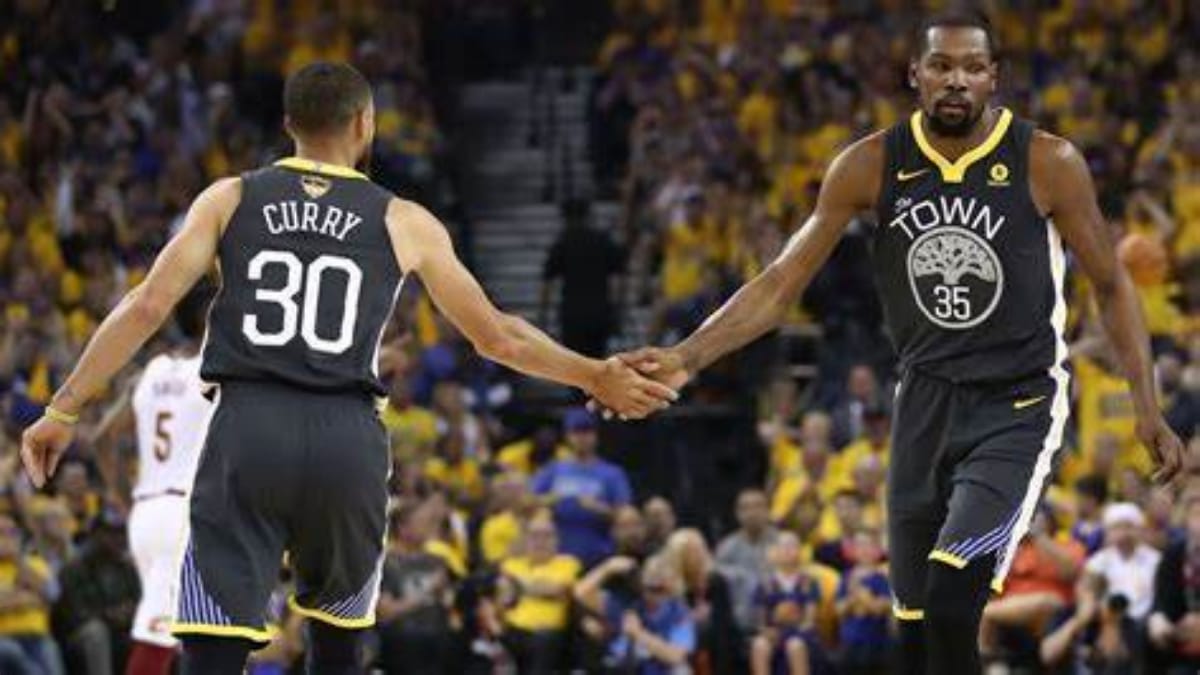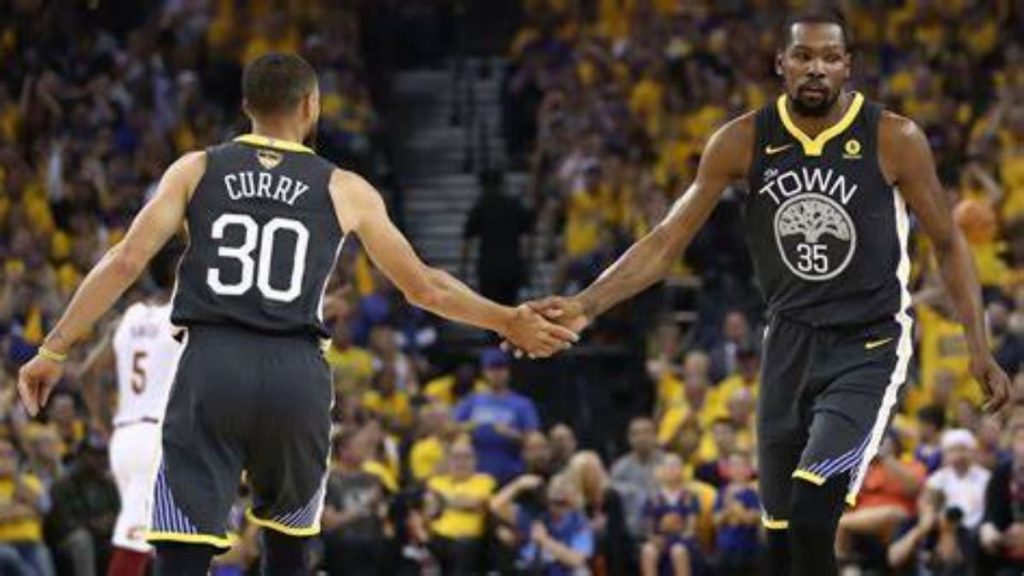 "It depends on how they win that title. If he wins finals MVP, if he is the driving reason for them winning the championship. Especially if it happens to be the Brooklyn Nets that come out of the East that Warriors end up knocking off. Perception is reality, he will literally be skipping over KD," said Ric Bucher on the NBA's Speak For Yourself show.
To add to these words, he also mentioned that Curry is a better-accomplished player when compared to KD as he also gets the best out of any situation and the existing assets he has. Emmanuel Acho further commented saying, "Steph Curry is already ahead of Kevin Durant. Steph Curry is the glue that holds that Warriors team together while Kevin Durant present, while Kevin Durant showed up and after Kevin Durant departed. His best attributes is just making sure he gets the most out of all his players on the court. He is a better winner than Kevin Durant."
"Many will say the Warriors begged for Kevin Durant to arrive, I understand all of that. But I also understand that the Warriors won without Kevin Durant. I also understand Kevin Durant never won without the Warriors. I also understand that Steph Curry was a back to back unanimous MVP. We know Kevin Durant has not been able to work with other superstars. Steph Curry's greatest attribute is also his humility."
Acho also said that Curry's game is more about winning than Kevin Durant's while on the floor. According to him, both the players have a very similar list of accolades while compared to each other but it is Curry's nature of working with anybody and anything while bringing the best out of them and himself is that makes him far better than Durant.
Marcellus Wiley counters Ric Bucher and Emmanuel Acho on Curry vs. Durant debate
As a counter to their opinions, Marcellus Wiley said, "We're doing the all-time great team. Not the all glue team. Not the all good guy team. Not the all I can't see what you've really done for the game team." He believes that the NBA point guard can only be ranked higher because of his accolades and championships. But Kevin Durant is simply just better at scoring and defense with guard-like skills being nearly seven feet tall.
Ric Bucher reasoned his opinion by saying that Curry is such a good player that he makes his teammates play defense for him to find looks and lead them to wins. According to him, Durant is a better player but a ring this season will seal the deal elevating Curry much higher than the Brooklyn Net.
Also read: "Top 6 finish would be a long shot": Frank Vogel assesses his Lakers' chances of competing for the Playoffs
Also read: Why has Kemba Walker been ruled out of rotation from the New York Knicks? Know all about it