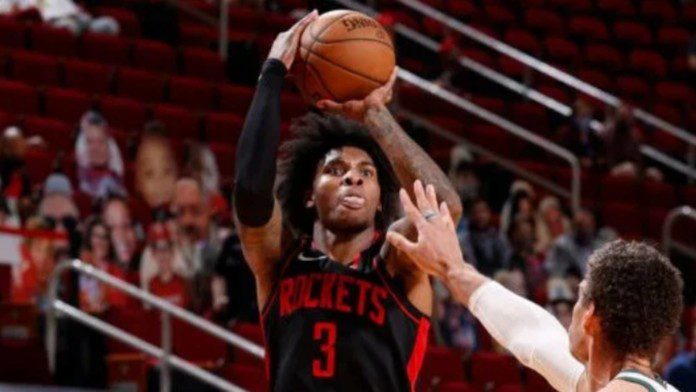 Kevin Porter JR. is a trendy name in the world of National Basketball Association as the young guard had a terrible exchange with Houston Rockets assistant coach John Lucas which didn't really end well. John Lucas called out players of Houston Rockets for not performing well in the halftime as the team hosted Denver Nuggets at Toyota Center. The reality check offered by the coach wasn't really liked by Kevin Porter JR. and resulted with him throwing objects in the locker room as he promptly left the arena and was also suspended for one game due to his actions.
The Houston Rockets from the past seasons have decided to rebuild the franchise as under very uncertain situations the team traded its stars like PJ Tucker, James Harden and Russell Westbrook past years and are now building around Christian Wood. Amid this chaos the Rockets acquired Kevin Porter Jr. as he was traded to the Houston Rockets last season by the Cleveland Cavaliers just for a second round pick in return even though Kevin himself was a first round pick. The Cleveland Cavaliers just wanted to part ways with the player due to his anger issues and the character he carries around him.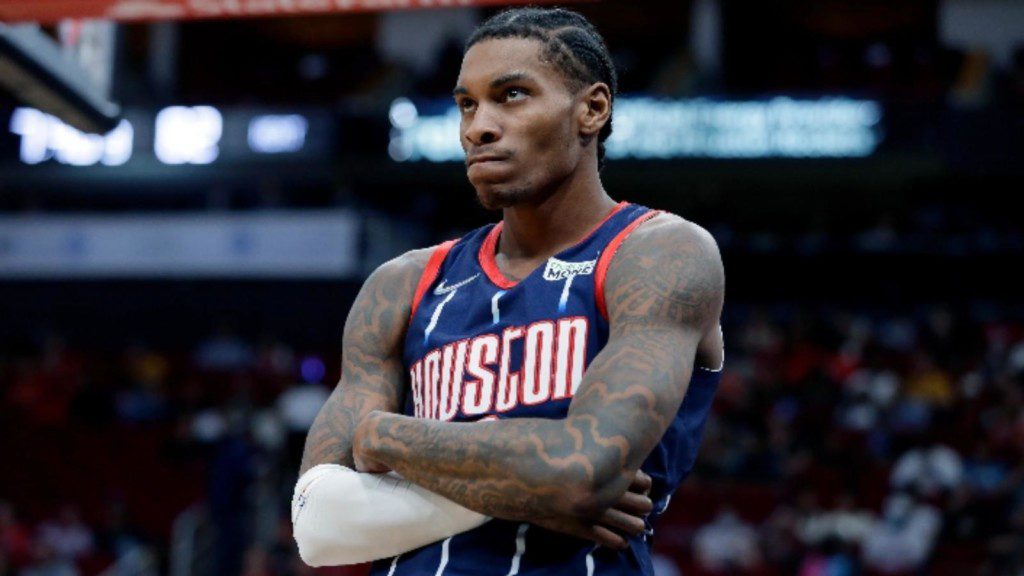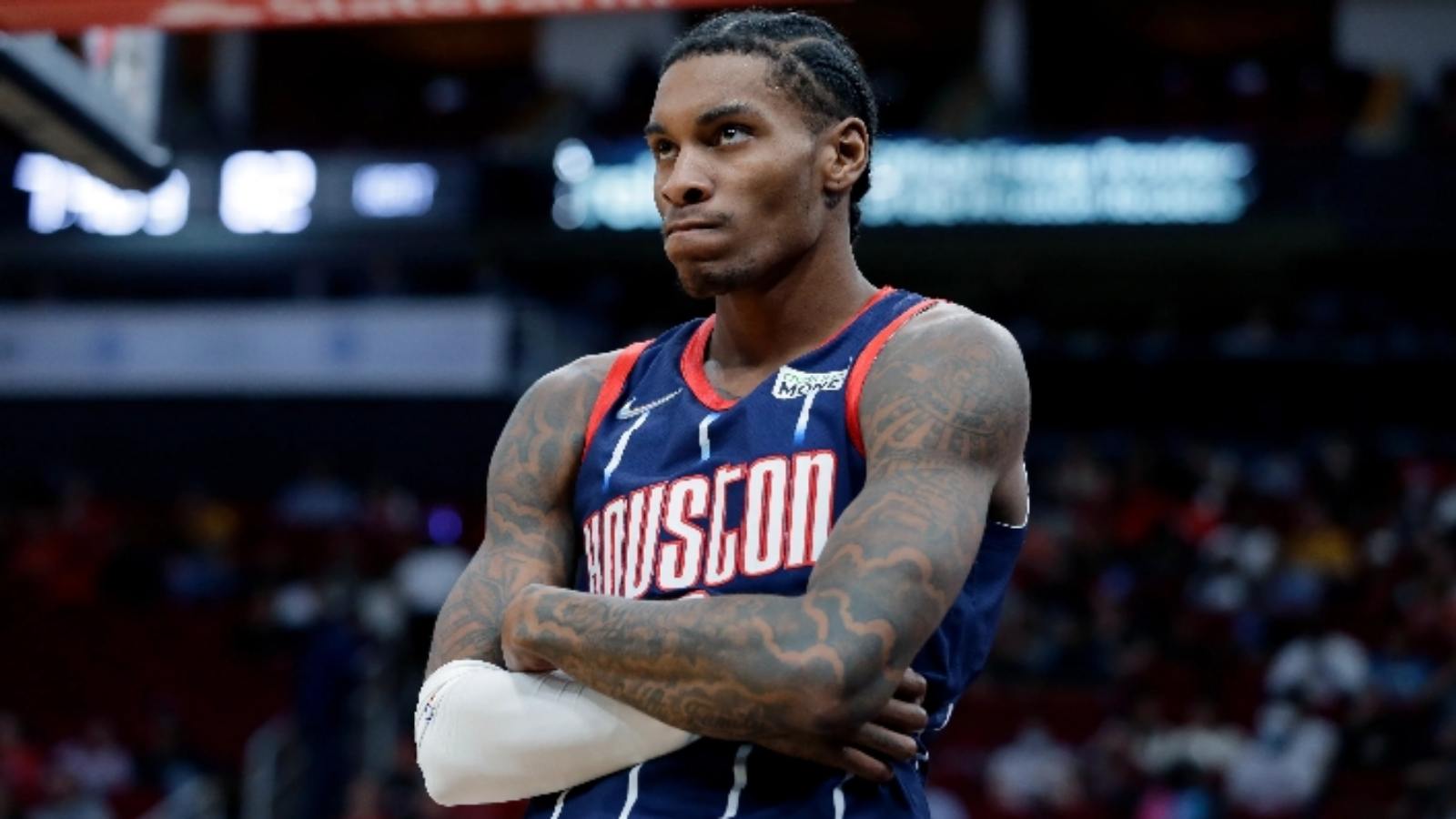 Returning from suspension things seemed quite good with Kevin Porter JR. especially in the locker room as there are no new reports regarding his rude behaviour. Kevin was a part of the team after the suspension and even started the game. Having a not so good start against the Washington Wizards who are currently ranked as the 9th seed in the eastern conference, Kevin Porter JR. ended it in style with a dagger as he beat the buzzer with 0.4 seconds remaining which resulted in the Rockets winning over Wizards as the final box score is 114-111.
Also Read: "He's back and in fine form": Brooklyn Nets Fans celebrate the…
Kevin Porter JR. on his epic game winner against the Wizards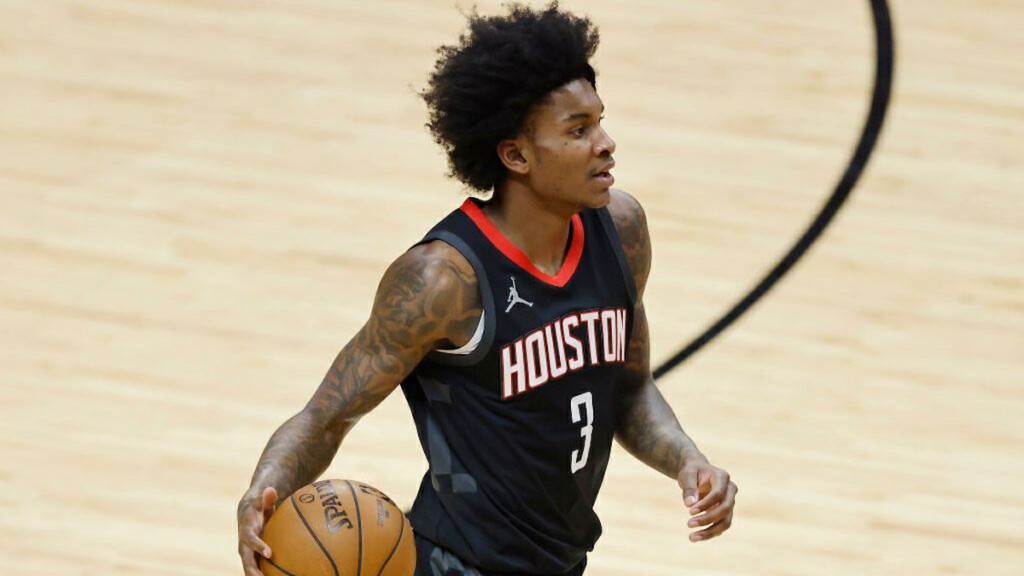 Kevin Porter JR. returning from suspension really stepped up in the last seconds of Rockets vs Wizards as he hit a dagger over Raul Neto with 0.4 seconds remaining for the game to end. Ending the 8 games loosing streak of Houston Rockets who are currently ranked as the 15th team in the western conference with the record of 11 wins and 28 losses. Kevin added 7 rebounds, 8 assists, 4 steals and 9 points for himself.
In the on-court interview when asked about his epic game winner, Kevin Porter JR. was very generous in explaining the whole play as he quoted: "We just needed this one, man. We had a couple that we could've got. We wanted to start the year off the right way. We ran a wiper play and it was either for me or Jalen. Whoever Neto was guarding, that's who we favored to get the last shot. They switched. Once they switched, I knew I had to be aggressive and take that last shot."
This very calm and generous response after hitting a game winner by Kevin Porter JR. someone known for the most controversies relating to his behaviour is very unexpected. Kevin the whole game just had revenge on his mind to get back his respect and prove all of them wrong which he really did and the interview now conveys him as a totally changed man. The 21 year old guard this season is averaging 12.6 PPG, 4.3 RPG, 5.8 APG, 1.4 SPG and 0.4 BPG and can really turn around as a long term player if changes his attitude and the team shows trust in him as his capabilities are always spectated and talked around.
Also Read: Twitter reacts as Kevin Porter Jr knocks insane game winner after…