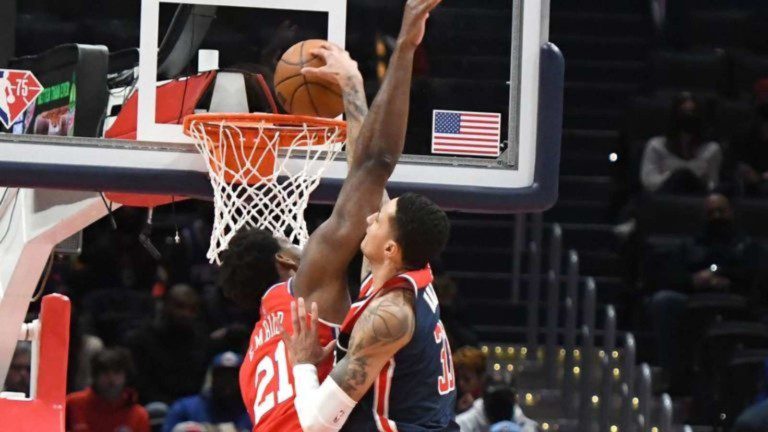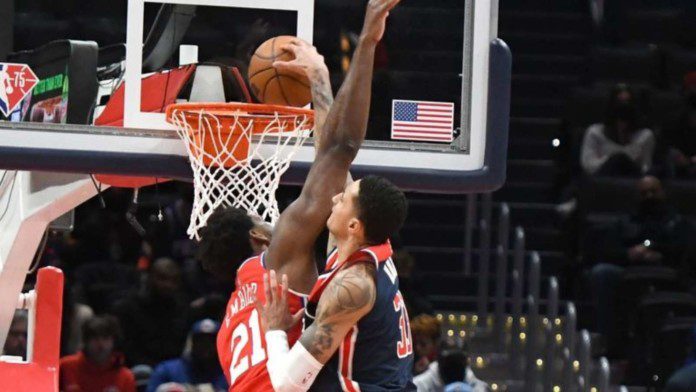 On Monday night, Washington Wizards forward Kyle Kuzma created an ultimate highlight for the game when he dunked on the Philadelphia 76ers star center Joel embiid. The Wizards won the game by 120- 102 against the 76ers in which Kuzma scored 15 points and 16 rebounds.
In the post-game press conference, Kyle Kuzma tried to downplay the dunk moment by saying "It wasn't that nasty, honestly. I dunked on him, but it wasn't that spectacular. I'm half white so I didn't really get up that high. I'm just glad I got there."
Also read: "Triple-doubles are overrated" Legendary Wilt Chamberlain explained why he was not…
Why did Kyle Kuzma owe a poster dunk on Joel Embiid?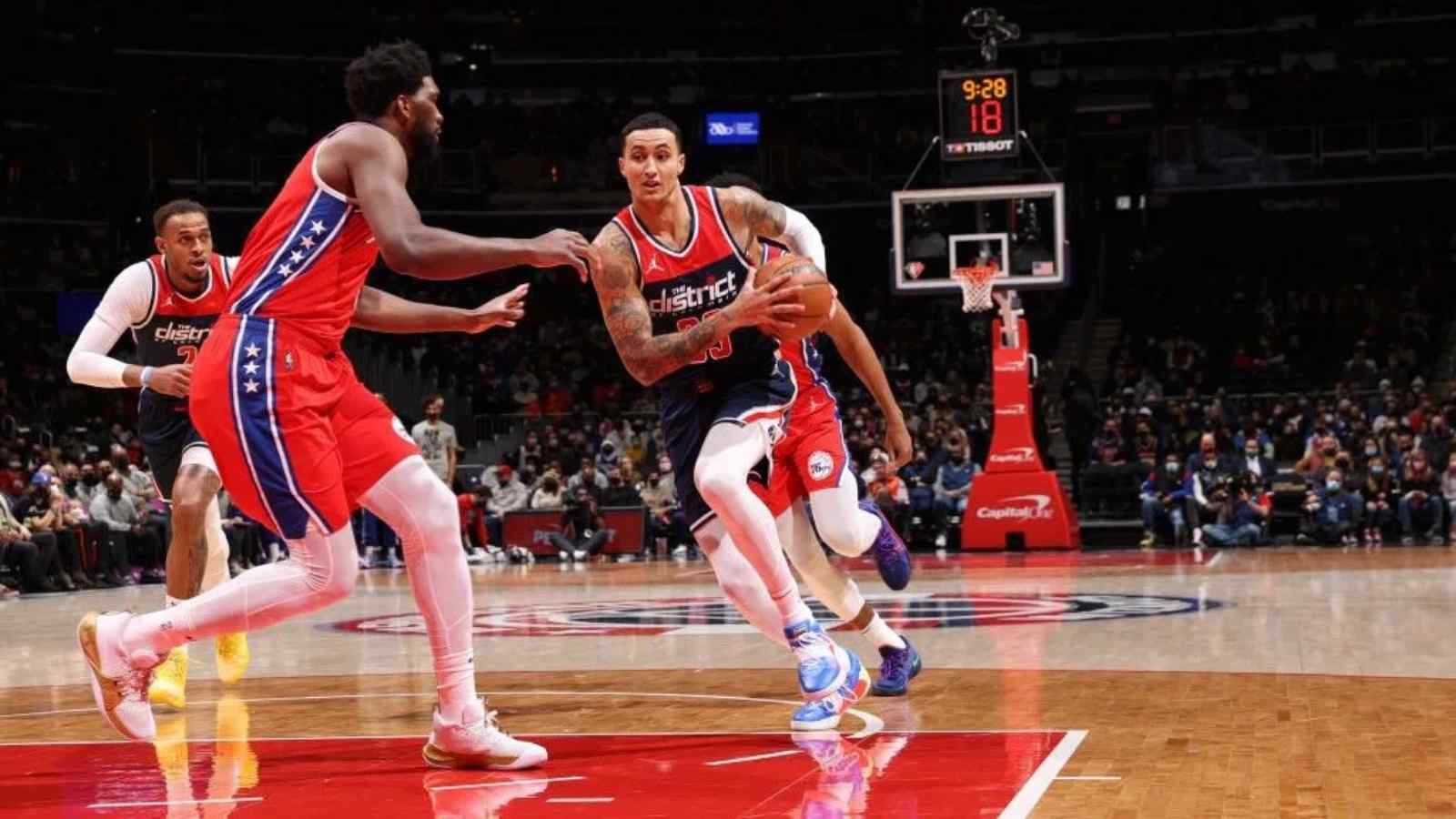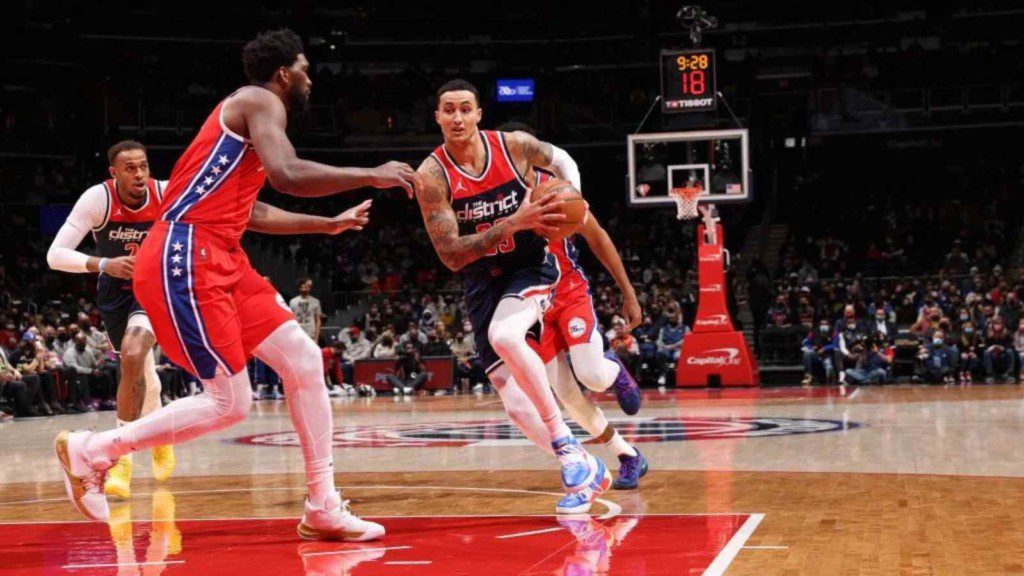 Slam dunk on a dominant center with seven-foot height is quite difficult, but Kyle Kuzma was on his mission to dunk on Joel Embiid since his rookie year. In the press conference, he later elaborated about his experience in his rookie year when he first time tried to dunk on Embiid and failed miserably which he still owed to him.
He even talked about when Embiid threatened him that if tried to pull that dunk again on him he will punch him. "I owed him, actually, because my rookie year I tried to dunk on him and it didn't go so well. He came up to me after, I told him that and he told me if I did that again he would punch me in the face. I owed him, for sure," Kuzma said
Also read: Dennis Rodman reveals interesting Lakers experience; Kobe Bryant emulating MJ and…
Kyle Kuzma in his best ever NBA season.
In this season Kyle Kuzma is on fire, he has pushed his limit to become a better player, he has improved his rebounding and defense which will soon give him an all-star stature. Currently, he is averaging 15.7 PPG, 8.7 RPG, and 3APG.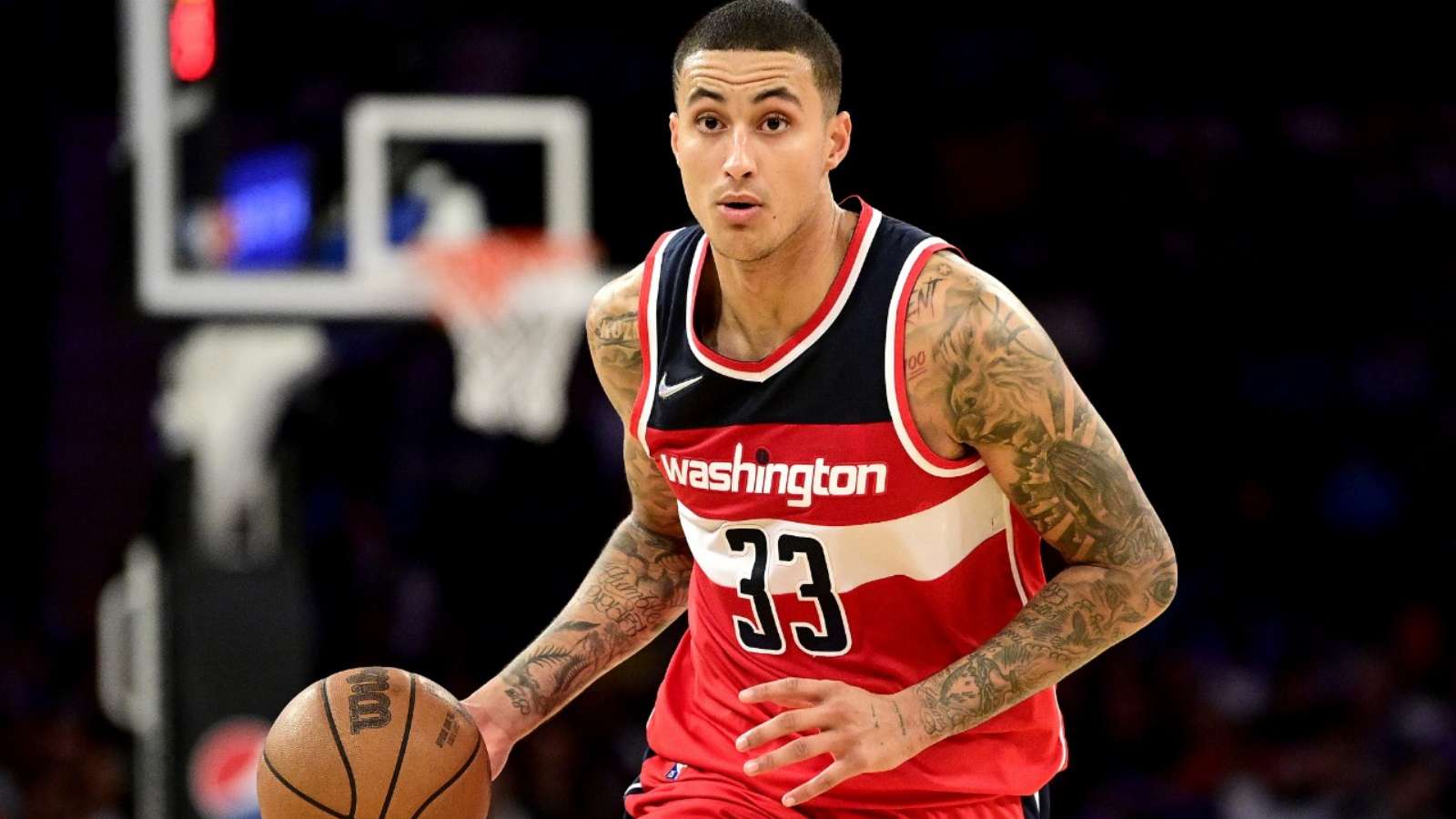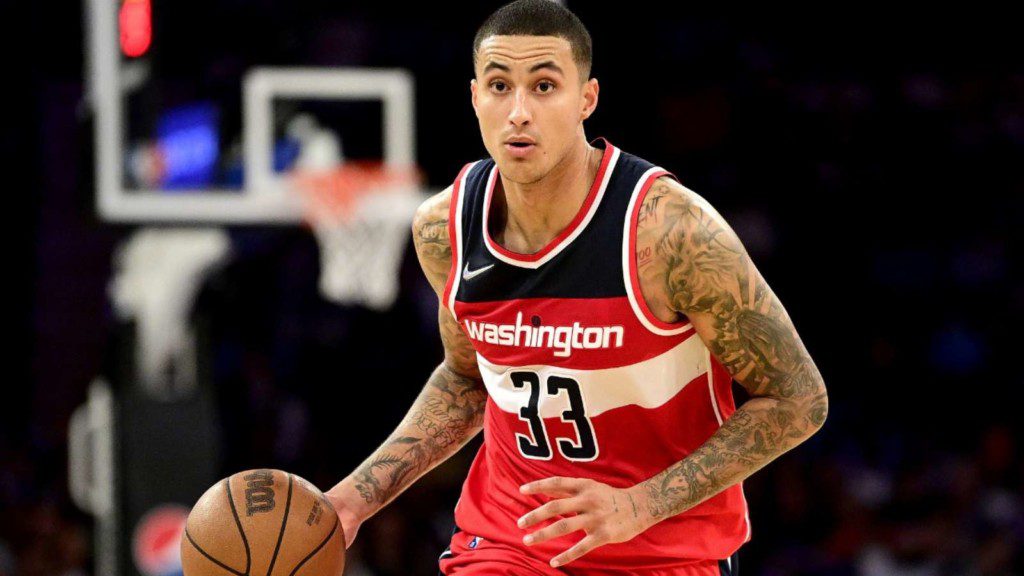 After this win against the Philadelphia 76ers, the Washington Wizards have improved their records by 23-21 and even moved up in the 8th seed of the western conference. Meanwhile for 76er Joel Embiid scored 32 points which were not enough to bring victory to their side.
At last, it was a good game and thankfully Embiid didn't actually punch Kuzma after his dunk on him. We hope when they play each other next time there should be more focus on scoring rather than talking trash.
Also read: "Brodie just slapped the hell out of LeBald."- Twitter hilariously reacts…