The Western Conference is currently divided into 2 parts. The 2 parts respectively are the group of teams who sit atop comfortably, and the group of teams fighting with all their might for a playoff spot. Kevin Durant has strengthened the Phoenix Suns, leaps and bounds and the Suns are 6-0 with Durant in the lineup. He missed a couple of games after an ankle sprain on March 8 but returned to action against the Minnesota Timberwolves recently.
The Suns are currently on a 5 game-winning streak, their longest since November. They recently beat the Thunder in Oklahoma City and Durant put up a clinical performance with 35 points, and 13 of those came in the fourth quarter.
"There's not a way that he can't score," Phoenix coach Monty Williams said about Durant after Sunday's win. "Those kind of players — they want those (clutch) shots. They're so used to having the ball in their hands. … Guys work their tails off to be ready for those shots; he and Booker are a case in point. That's what Kevin does," added Williams.
Also Read: Jaylen Brown trade rumors: Kendrick Perkins CONVINCED Celtics star set to leave Boston in the summer.
Is Kevin Durant playing tonight against the Spurs?
The Phoenix Suns have not listed anybody on their injury report as of now which means Durant will be available to play. The Suns will look to win their sixth straight by hosting the San Antonio Spurs who have resorted to tanking.The Spurs on the other hand have listed quite a lot of names on their injury report and the list can be seen above.
Also Read: Adama Sanogo's comments after winning the NCAA Title leaves fans in awe
Where does Kevin Durant play?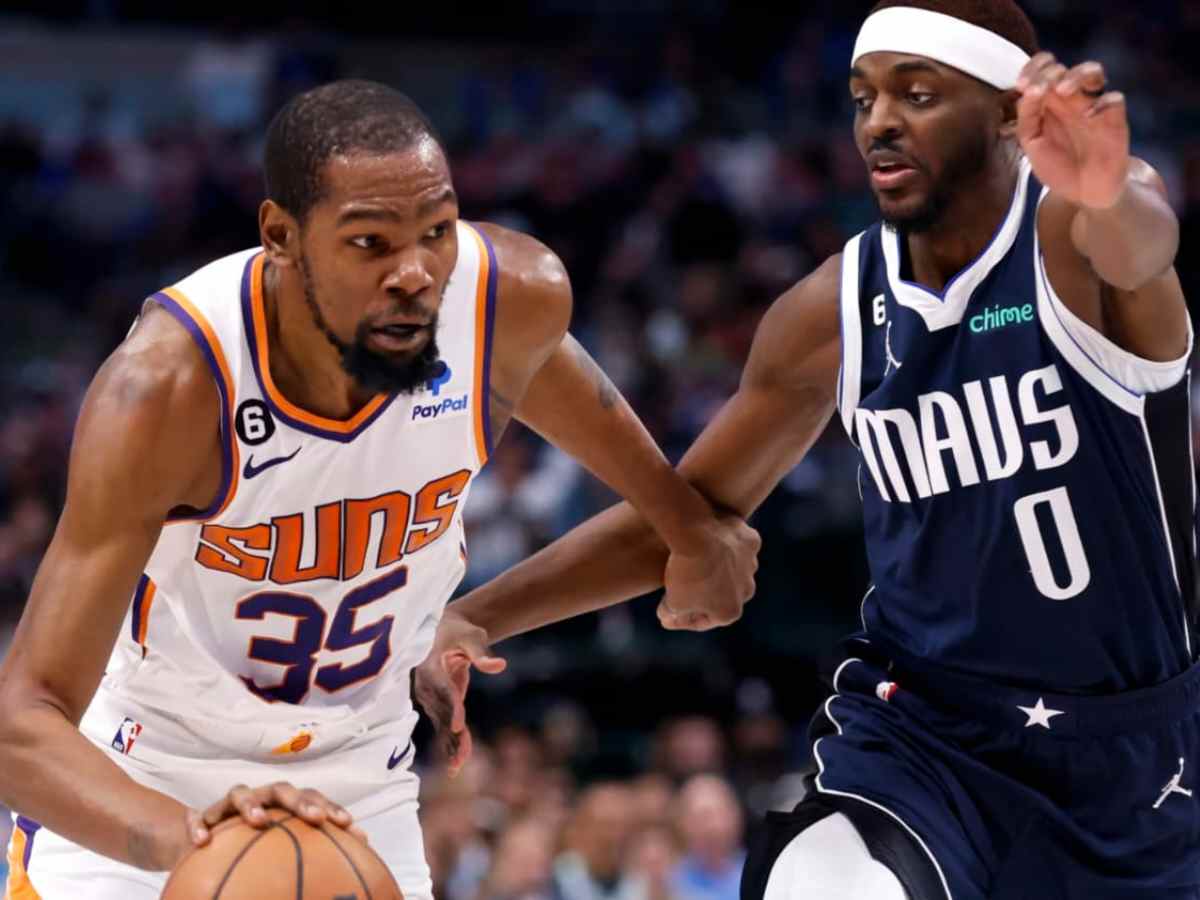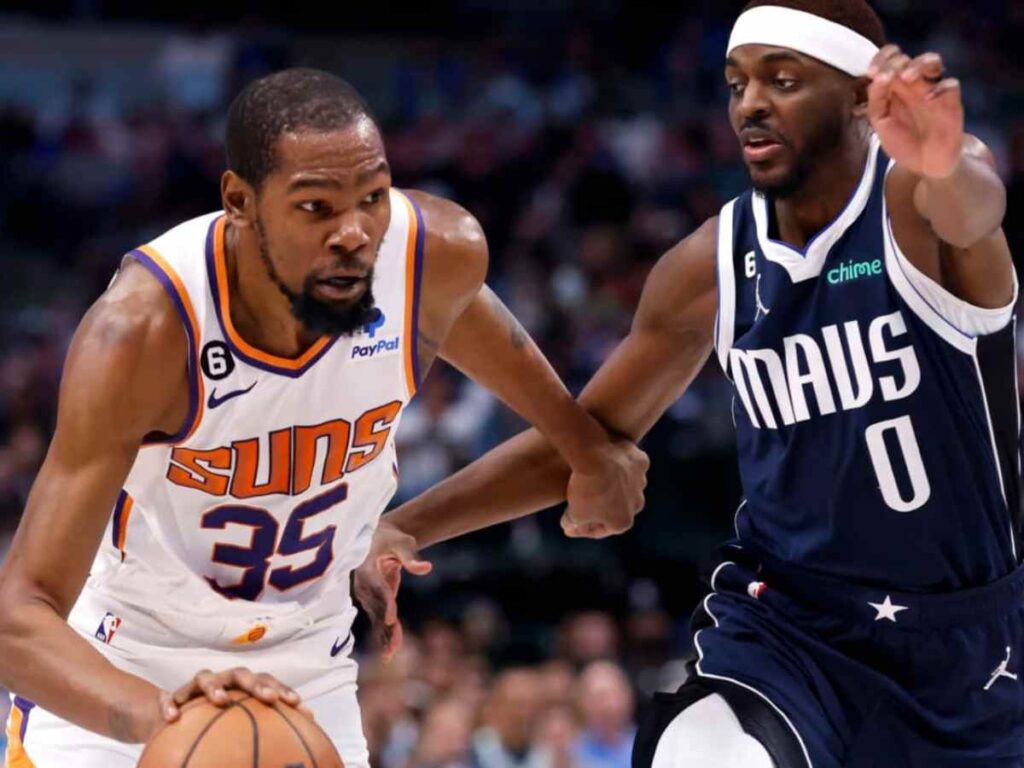 Durant is a 6'11 forward with guard-like handles and movement. The 4 time-scoring champion plays as a combo forward, having started at both the Small Forward and Power Forward positions.
Small forwards are usually the most versatile players on a team and are expected to make cuts, drive in and lead fastbreaks. Power Forwards are usually bigger and stronger compared to small forwards and primarily space the floor as Stretch Bigs, provide post offense and grab rebounds. Notable Small Forwards include LeBron James, Larry Bird, Kawhi Leonard etc. Notable power forwards includes Tim Duncan, Dirk Nowitzki, Giannis Antetokounmpo etc.
Also Read: Scott Williams reveals the 'state of shock' Bulls team had during Michael Jordan's first retirement
Kevin Durant Fantasy Impact
Kevin Durant collected 35 points (13-21 FG, 3-7 3PT, 6-6 FT), five rebounds, five assists and two blocks in 35 minutes of Sunday's 128-118 win over the Thunder. Durant took the role of No. 1 scorer for the Suns on Sunday as they continue to secure themselves into the fourth seed in the West. That's now back-to-back games with 30+ points for KD after he scored just 16 points in his return from injury. The 34-year-old seems to be fully healthy and he should continue his elite production as the regular season comes to a close.
In Case you missed it:
NBA Twitter BASHES Angel Reese for bringing racial angle post her thumping win over Caitlin Clark
LeBron James took UNBELIEVABLE measures to recover in 3 weeks and lead Lakers to playoffs, claims former teammate