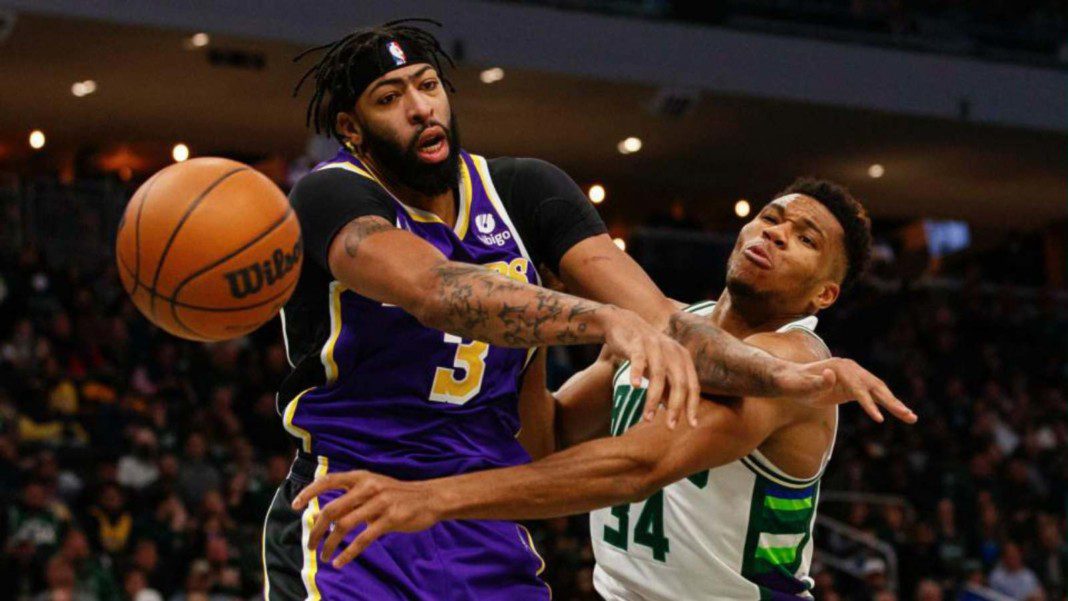 Anthony Davis is having quite a rough patch with the officials. In his last game against the Chicago Bulls, he was ejected for tieing his shoes that came off while playing. And, now no foul call.
This season has been witnessing a lot of things and the most important out of them is the substandard officiating of matches, and LA Lakers won't have it that way. Poor officiating, referees not paying attention in the matches, whistling where it's not a foul, are some of the problems that the players have faced so far.
The LA Lakes met the defending champions of the Milwaukee Bucks in yesterdays' match. The Bucks defeated this season's potential title contenders in a 109-102 game. The stay of the team, Giannis Antetokounmpo dropped a 47 pointer game against the Lakers with 9 rebounds and 3 assists. The "greek freak" dominated the Lakers in both offense and defense.
But when he committed the defensive foul on a dunking Anthony Davis the referee's decision of not blowing the whistle has not only made the entire Lakers roster upset but the whole fan base too.
Giannis Antetokounmpo commits a foul on Anthony Davis but no whistle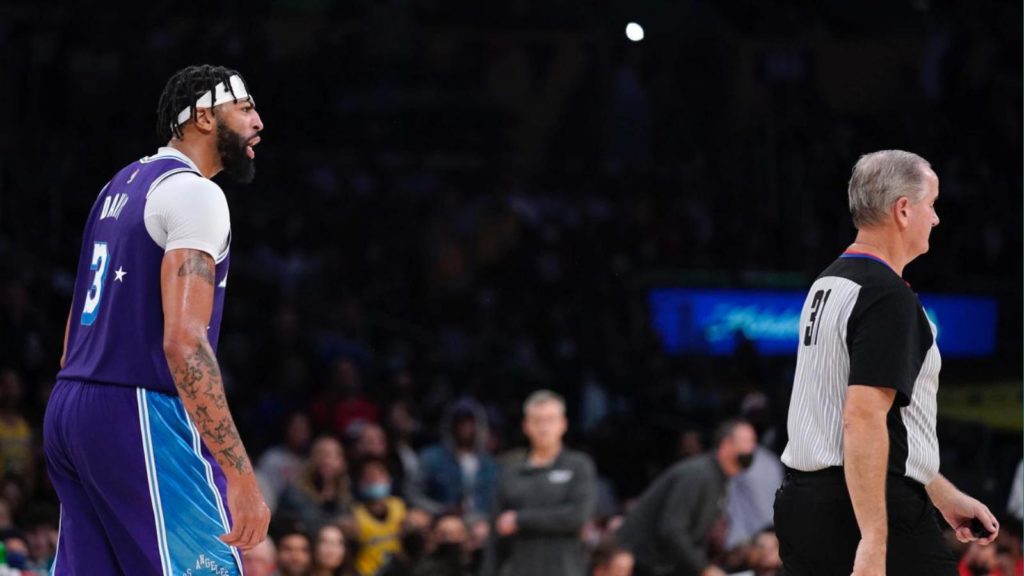 Anthony Davis has been prone to injuries and, last year is a testament to it. Last season due to his injuries, he couldn't participate in the games which cost had the Lakers their entire season and the NBA title.
Would injuries refrain him from playing again is solely dependent on Davis. The art of not getting injured while giving an amazing performance is also a talent, and Anthony should definitely learn it.
With 5 minutes left on the clock in the 3rd quarter, the Bucks had a turnover. Anthony Davis was already in the D ready to dunk the ball in. But when Davis was in mid-air, Giannis come back from behind and slaps the ball away. But he didn't he slaps Davis' hands. Even after drawing us enough contact, Davis didn't get the foul call.
The Lakers bench and the crowd were obviously not happy as it could have been a three-point play. In the post-match Conference, Lakers head coach Frank Vogel voiced his frustration over the bad Officiating in the match. He said, "Disappointed with some of the calls we got."
He further added, "Anthony Davis getting zero free throw attempts is a little mind-boggling. We'll continue to communicate with the league on that."
Seems like the NBA will again have a complaint letter from the LA Lakers. The fan took on the blue Bird to portray their opinions upon this.
Also read: "The Real Freak": Twitter applauds Giannis Antetokounmpo for single handedly ensuring…
Also read: Bulls News: Shannon Sharpe picks Lonzo Ball as a better play…