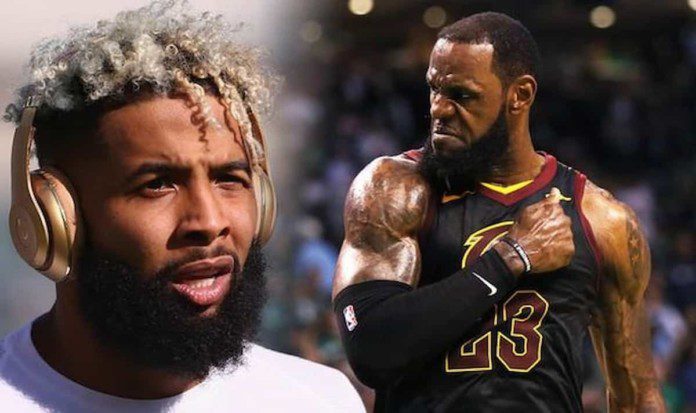 To those who are not aware, The Los Angeles Rams and Arizona Cardinals are currently contesting a highly anticipated NFL playoff matchup in the Wild Card round, which is surely being eyed by lakers' superstar LeBron James. The Rams showing early signs of confidence have been led by wide receiver Odell Beckham Jr, which also included his career's first playoff touchdown reception. The Los Angeles Rams' wide receiver surely charged up its fans, including the likes of King James, who managed to hype the same instance.
One can imagine LeBron James yelling to everyone in his house about his buddy Odell Beckham Jr, finding the end zone for Los Angeles premier NFL Team. Given that the two concerned have been friends for long and have publicly come out to show support for one another, Beckham Jr will surely be pleased to get the game started in the right motion, in a tough contested playoff fixture.
Also Read: Warriors coach Steve Kerr reveals precise reason for D'Angelo Russell-Andrew Wiggins… 
LeBron James hypes Odell Beckham Jr's first playoff TD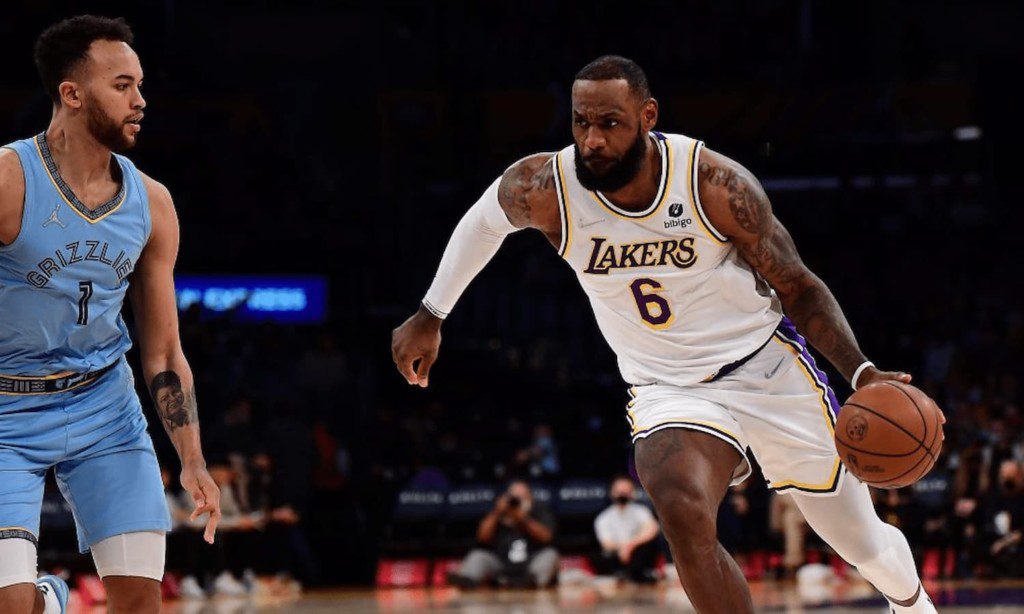 Fans will be aware that this is not the first time LeBron James has shown his support for Odell Beckham Jr. Previously, when the latter represented LeBron's hometown football team Cleveland Browns, the pair could have been seen together on multiple occasions as well. 
Moreover, when Beckham Jr made his way to the Los Angeles Rams, LeBron James was one of the first athletes to root for him. That being said, hopefully Odell Beckham Jr can add to his collection whilst making a busy playoff run.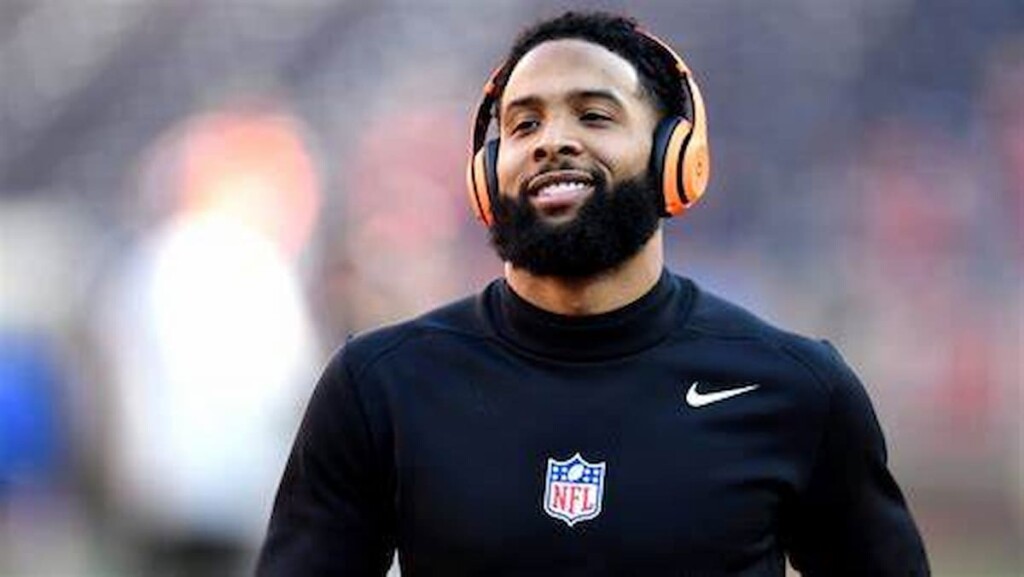 On the other hand, LeBron James, himself will be leading his depleted purple and gold army against Utah Jazz in the 2021-22 season. Being on the back of a 3-game losing streak, LBJ will himself be making to present a strong case of leadership for himself as there would be multiple eyes on him whilst Lakers host Donovan Mitchell led Jazz into the Crypto.com Arena.
Also Read: Despite the loss against Jazz, Nuggets' Nikola Jokic enters Wilt Chamberlin…
Also Read: "Triple-doubles are overrated" Legendary Wilt Chamberlain explained why he was not…