Anthony Davis who had been out for the Lakers due to an MCL injury, came back after months to start his first game back from injury against the Brooklyn Nets on the 26th of last month. Anthony Davis has been yet again faced with a setback after he sprained his ankle when the Los Angeles Lakers played the Utah Jazz.
Anthony Davis and the Los Angeles Lakers face another setback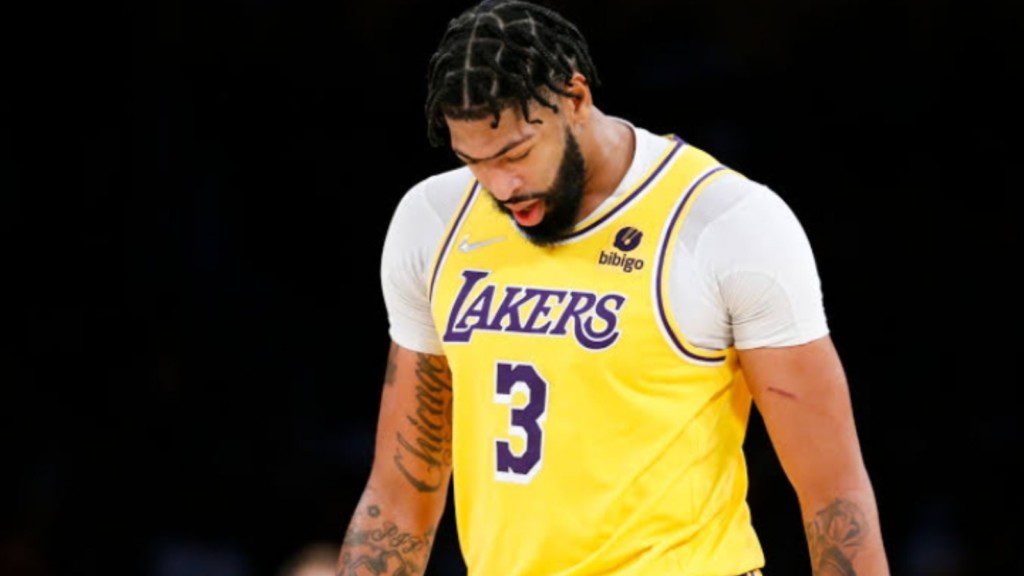 Los Angeles Lakers looked a bit more refreshed after the return of Anthony Davis, but this didn't last long, Anthony Davis had an MCL injury and was out for the Lakers for quite some time, whereas the Los Angeles Lakers plummeted even further without their Big Man. With his return, it looked like things were going on the right track with their face-lift effort against the Warriors, even though they looked like getting their form back.
Anthony Davis rolled his right ankle so badly that it touched the court before he went down. pic.twitter.com/FRC1eEJ74a

— Arash Markazi (@ArashMarkazi) February 17, 2022
Anthony Davis has been integral to Lakers revival this season, and it came as a relief for some time, till Jazz happened. The Lakers hosted the Utah Jazz tonight and all it took was a bad fall to put back the Lakers in a spot where they had one of the most criticized months in their season. Things were looking good for the Lakers, but Anthony Davis suffered yet another injury, the injury during the match looked horrible and looked like a fractured ankle. Anthony Davis was in sheer pain from the awkward landing and was unable to put any pressure on his right ankle, fellow teammates, Dwight Howard and DeAndre Jordan helped Anthony Davis back to the locker room.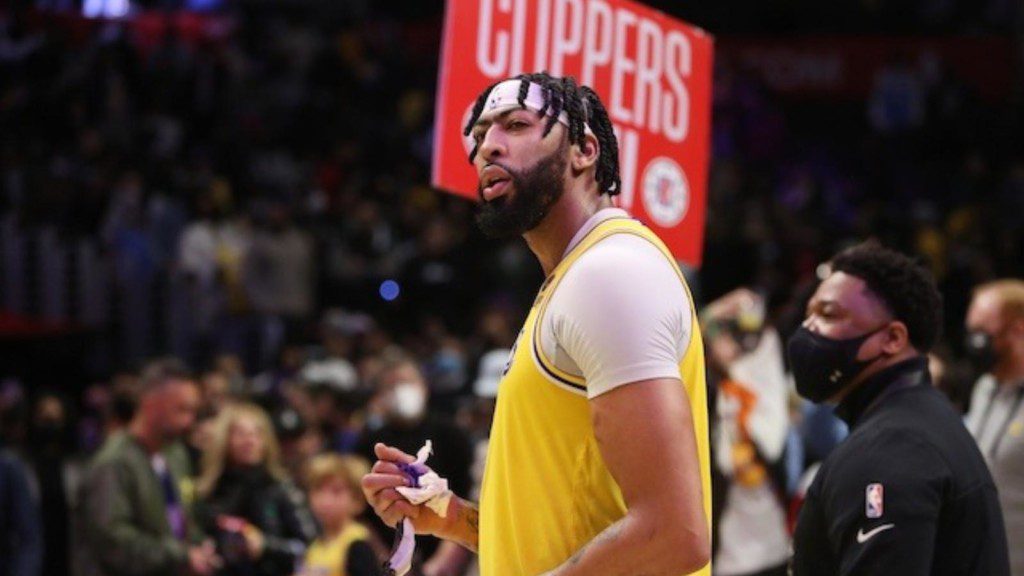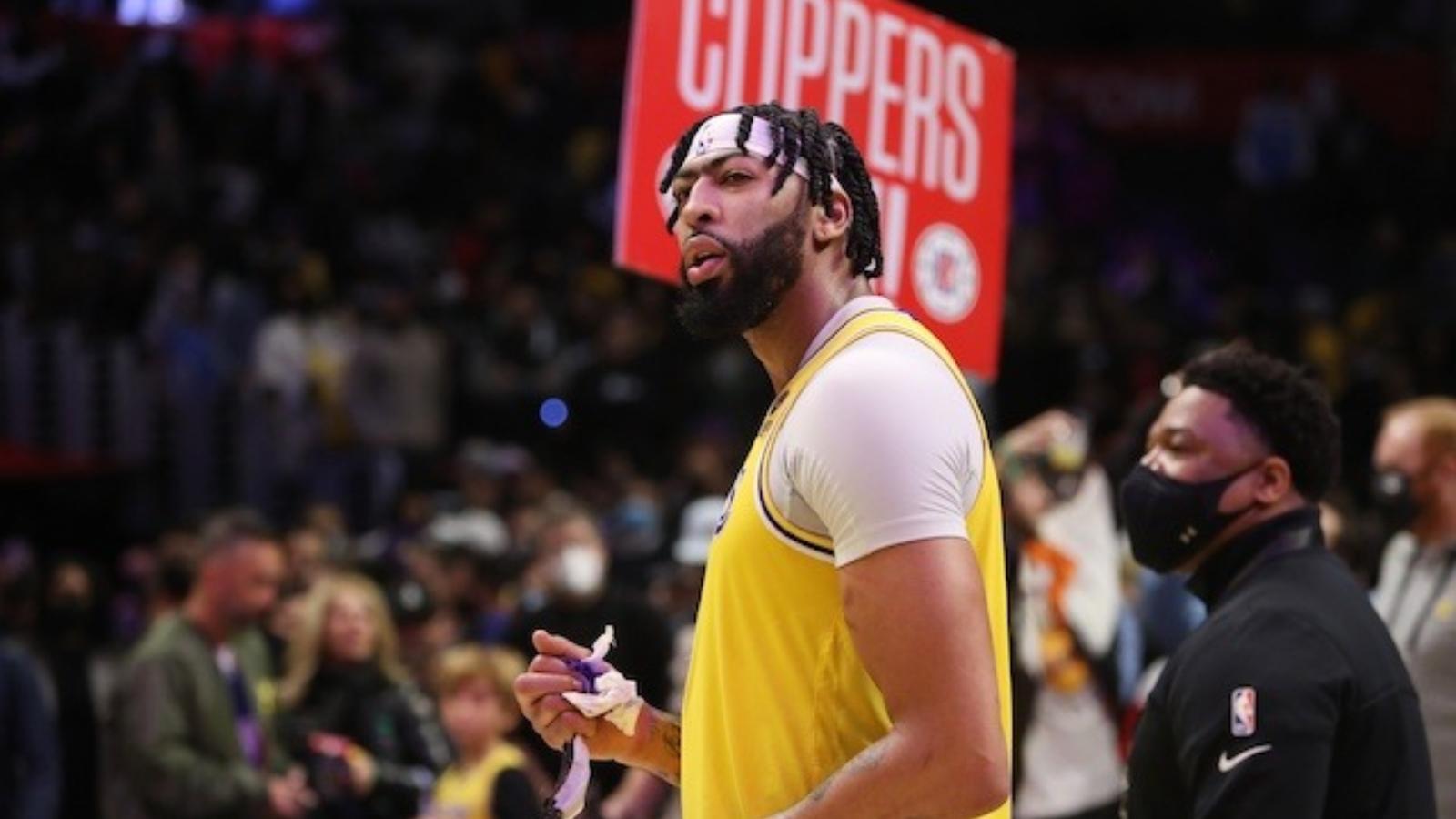 At first, the injury looked severe but after the scans, the result came out to be negative and all it is an ankle sprain, Dave McMenamin of ESPN reports that it will take, "at least two weeks" before Anthony Davis can get back on the court.
What Next for the Davis-less Los Angeles Lakers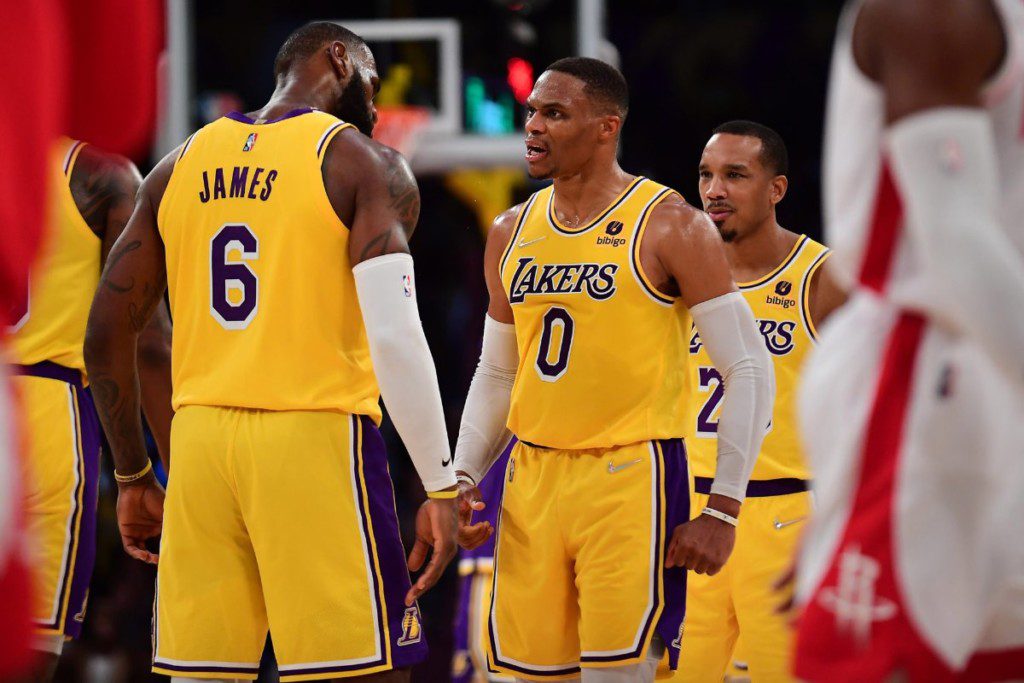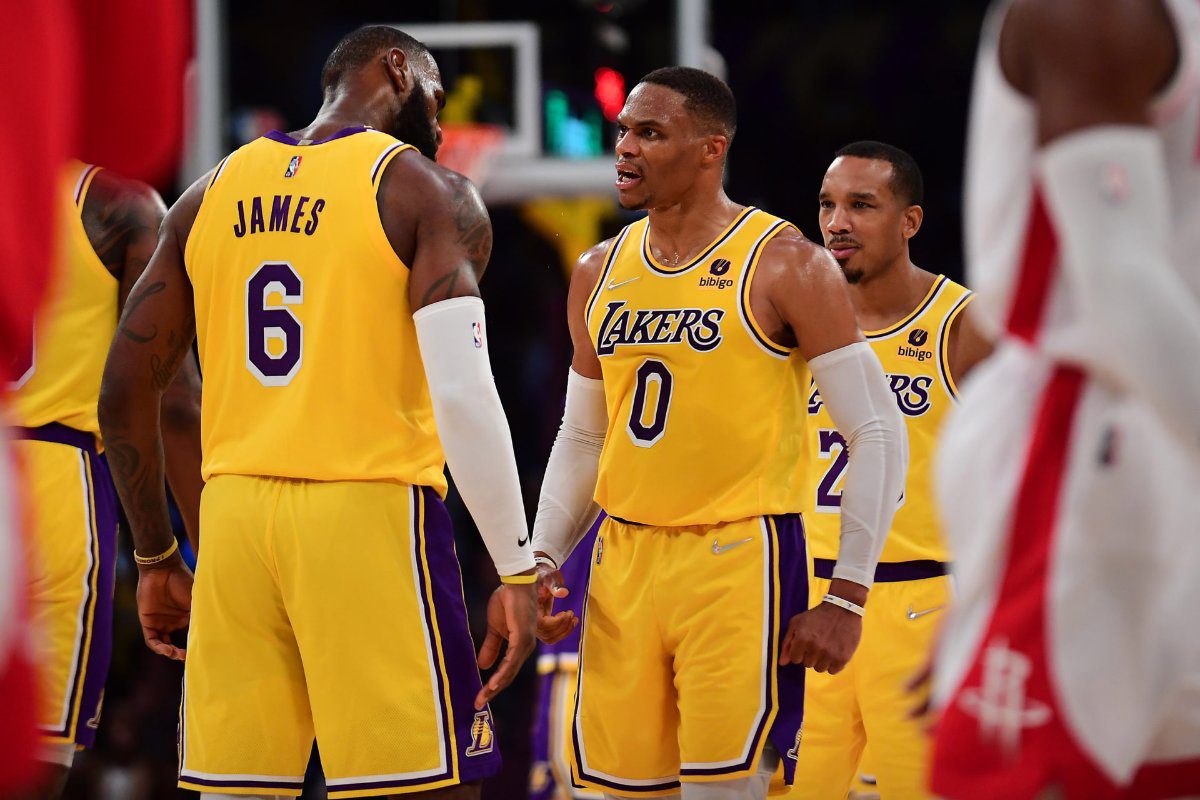 The Los Angeles Lakers breathed a sigh of relief when they had Anthony Davis return from his MCL injury, and missing out on 17 games for the team, on Davis' return it looked like the big man hadn't lost his touch, and averaged around 25.1 points, 11.1 rebounds before he got injured again, during Jazz he played 17 minutes before he was taken to the locker room, he scored 17 points, 2 assists, and 2 rebounds, prior to getting injured.
LeBron James who has been carrying Lakers literally throughout the season was horrified when his buddy was on the ground, "Obviously it's sickening to see AD go down in that fashion, I hope he's fine. Obviously, I mean, I know he's not like, great, but obviously, his health is most important for him individually, for our ballclub. I've seen [teammates get injured] too many times, obviously. So, I just wish him the best." Said, LeBron James.
The Lakers will be facing a stern test against their arch-rivals Los Angeles Clipper, the clippers who also come to the game after beating Golden State Warriors, it will be a tough task for the Lakers to come out with a win.
Also read: That's what stars do" Gilbert Arenas calls out Lakers' players in…
Also read: Lifted weight off the shoulders" Anthony Davis shares his honest feeling…