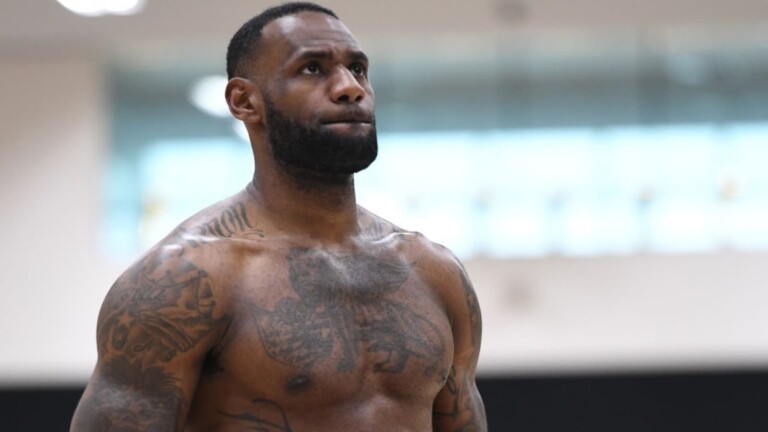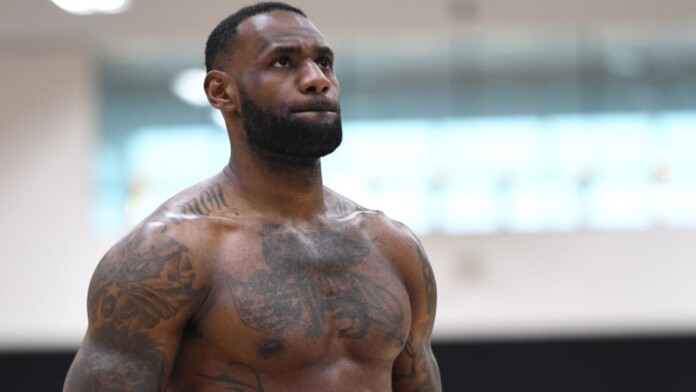 There is no denying that LeBron James is arguably the Greatest ever player to represent the Cleveland Cavaliers. After the 37-years-old Beast makes his way back to his hometown for All-Star 2022 showdown, it seems like the possibility of the King returning to his long-loved franchise is still on the table. Who says that? No one else apart from LeBron.
The Athletic spoke with LeBron James whilst his All-Star team took the court for their preparation for the showdown on Sunday. To answer the particular question upon his future, the 4x NBA Finals MVP suggested that he is unsure of his future franchise but most certainly a return to the Cleveland Cavaliers is not out of question. 
Also Read: "Gonna run this sh*t like Kobe Bryant and Shaquille O'Neal" Rams'…
Would LeBron James return to Cleveland Cavaliers? 
"The door's not closed on that…I'm not saying I'm coming back and playing, I don't know. I don't know what my future holds. I don't even know when I'm free."
To those whoa re not aware, LeBron James is currently signed to a two-year deal with the Los Angeles Lakers, which expires after the 2022-2023 season. He spent 2003 to 2010 with the Cavs after they drafted him first overall. After a few seasons and two championships with the Miami Heat, the King returned to Cleveland from 2014 to 2018. He picked up his third NBA championship with his original team before moving to Los Angeles. 
Safe to say, it does sound like LeBron James is eager to be the first father-son to share the same court during his last year in the league. Earlier this month, LeBron urged that his only desire that remains to be fulfilled is sharing the court with his son, Bronny, who is 17-years-old now. 
That being said, Bronny isn't eligible to play in the NBA until 2024 and if the Cleveland Cavaliers do end up picking him. It means that the city of 'champions', will finally see the King passing his legacy to his son whilst the last ride. But will that wish come to reality? Remains to be seen. 
Also Read: "Air Highness played for 11 championships and never lost" Michael Jordan's…