With Covid-19 still affecting the current NBA Season, it seems like sporting league and its athletes are going to deal with the pandemic whilst making a regular appearance with crowd present on every occasion. While many players had to bear the heat of contracting the virus, some players have been lucky enough to get a call-up, a chance to revive their NBA career, one of whom is veteran Isaiah Thomas. The latest being Marcus Smart to share his views upon his return.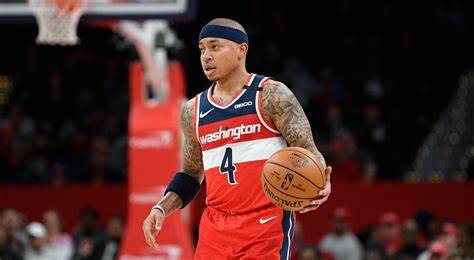 With majority of the players signing a 10-day contract to fill in temporary voids, Isaiah Thomas too had the pleasure to join the LeBron James led Los Angeles Lakers. His contract pursuant to the NBA Hardship Exception provisions. 
Also Read: "Literal A** Kicking"-Jarrett Allen gets involved in a heated scuffle during…
What was opinionated by Marcus Smart on Isaiah Thomas? 
According to Marcus Smart, he's truly happy for Thomas' NBA comeback but at the same time, it is kind of a bittersweet moment seeing his former co-backcourt star rock in a jersey of the Celtics' most notable rivals. 
"I'm glad he didn't give up. He's still fighting and proving everybody wrong," Smart said of Thomas via Celtics on NBC Sports. "I wish it was here, but it's good to see that someone did. I'm just proud he got another chance," he concluded. "That dude is a fighter, a warrior." 
To those who are not aware, Thomas has made a name for himself via the most difficult route. Competing in a league with players averaging over 6'3-4. Now having already partnered alongside Smart in the 2015-15 season, the latter is well aware of the scoring prowess of the veteran. Given, that he has got a chance to finally be a part of the NBA once again, there is no denying that Isaiah Thomas is willing to put forward his best forward in order to get a much-lengthier contract against his name.
Lastly, having dropped 19 points in the Lakers' debut, fans have high expectations from Thomas as the 2021-22 season continues to rattle up the speed every gameday.
Also Read: "That's cute"- Russell Westbrook after Kings play "Cold As Ice" in…