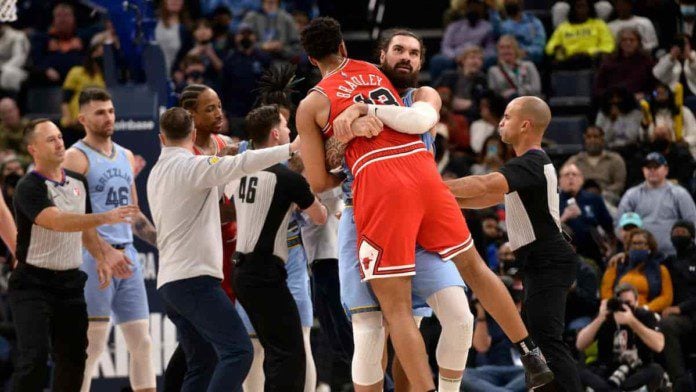 Steven Adams seems to have returned from injury to the in-form Memphis Grizzlies, who are undoubtedly the hottest team in the NBA as of now. Alongside JA Morant, Jaren Jackson, Desmond Bane and others, the Grizzlies are looking as an unstoppable force even against the biggest teams in the league. Their most recent encounter was against the Chicago bulls and with Morant leading the charge, Adams surely made him know that he has his back at all times.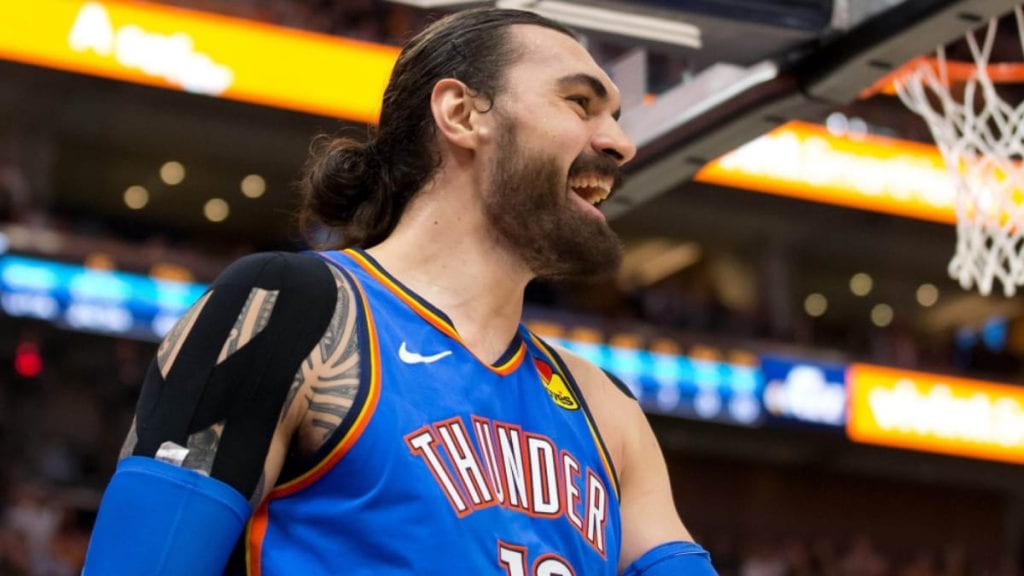 During the fourth quarter when Memphis led by as many as 18 points and with JA Morant trying to improve his MVP claims, Tony Bradley fouled him and seemed like wanting more of drama then intended. As the referees blew the whistle, Bradley and Morant could be seen holding each other's jerseys, with the respective players trying to separate them. While all the players were pulling back Morant, all Bradley required was Steven Adams.
Also Read: "Seems like Undertaker": Kings' DeAaron Fox gets ejected after manhandling Garrison…
Fans fall in love Steven Adams after ending Bradley vs Morant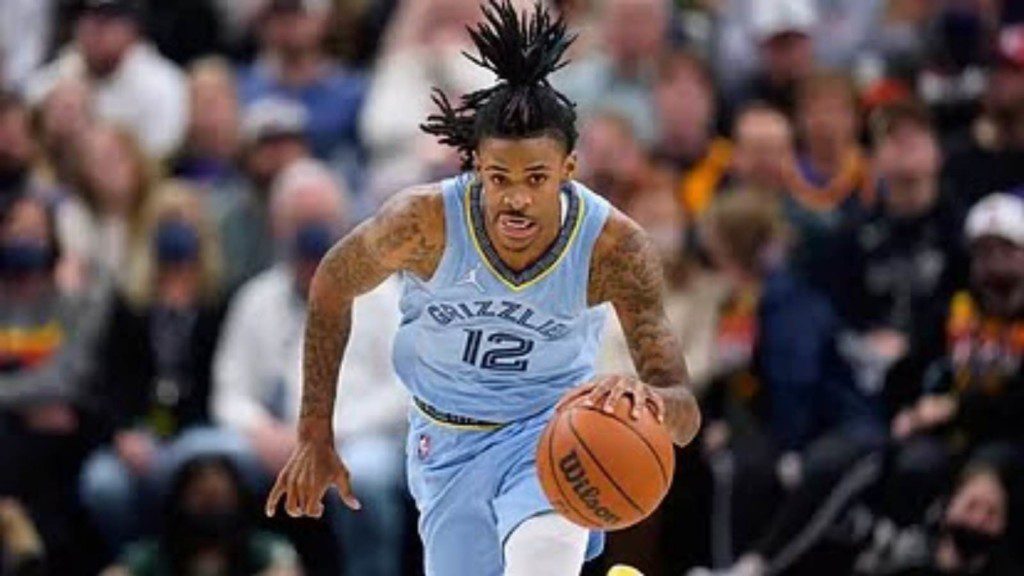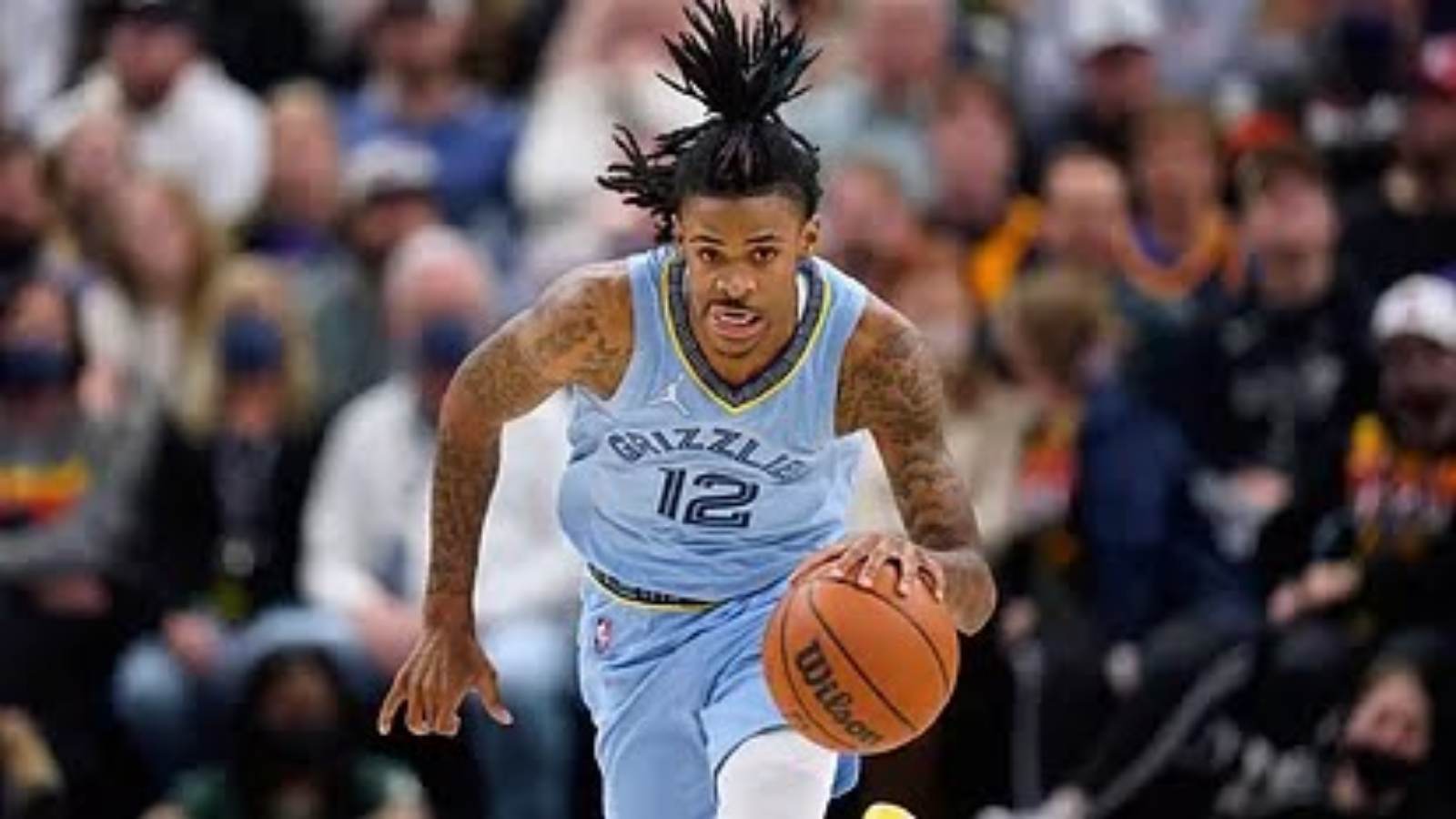 With the Memphis Grizzlies managing to bounce back to the win column, they will be mightily glad to have the services of Steven Adams back into the roster. Having lost their previous game against the Dallas Mavericks, Memphis Grizzlies came with full venom to secure a win against the East's top Chicago Bulls.
Moreover, with Tony Bradley and JA Morant getting into a physical tussle, Steven Adams just displayed, who the opponents will have to get past in order to strike a fight with his teammates. Adams literally picked up Bradley and walked him away from the fight to cool down the entire scenario.
Known as one of the most loved NBA players of all-time, Steven Adams surely known how to keep his calm and downplay the entire heat in an instance. He even managed to register a resounding 10 rebounds (2 points and 6 assists as well) in the game against Bulls, but more importantly made sure the fans fell in love with him after his return to the court.
The Grizzlies have now managed to 9 of their last their 10 games after tormenting past Chicago Bulls 119-106.
Also Read: Dennis Rodman reveals interesting Lakers experience; Kobe Bryant emulating MJ and…