After the Los Angeles Lakers' disappointing loss in the Western Conference Finals, the future of LeBron James has become a topic of intense speculation. While fans eagerly await a decision from the basketball superstar, his longtime agent, Rich Paul, remains tight-lipped about James' plans. When asked if he expects James to return for the 2023-24 season, Paul responded, "I have an expectation just as you do. We'll see," leaving room for uncertainty.
Following the Lakers' heartbreaking 113-111 Game 4 loss to the Denver Nuggets on May 22, James expressed that he has "a lot to think about" regarding his future in basketball. According to The Athletic's Jovan Buha, who has spoken with individuals associated with the Lakers organization, there is only a slim 10 percent chance of James not playing in the NBA next season.
Considering James' remarkable career and his undeniable impact on the court, it is no surprise that he wants to take time before making a decision. The 38-year-old has just completed his 20th season in the NBA and has battled various injuries that caused him to miss 80 games over the past three seasons.
Related: "Totally understand if LeBron James retires" – Savannah James' red carpet appearance leaves NBA Twitter SWOONING
LeBron James' continued dominance and legacy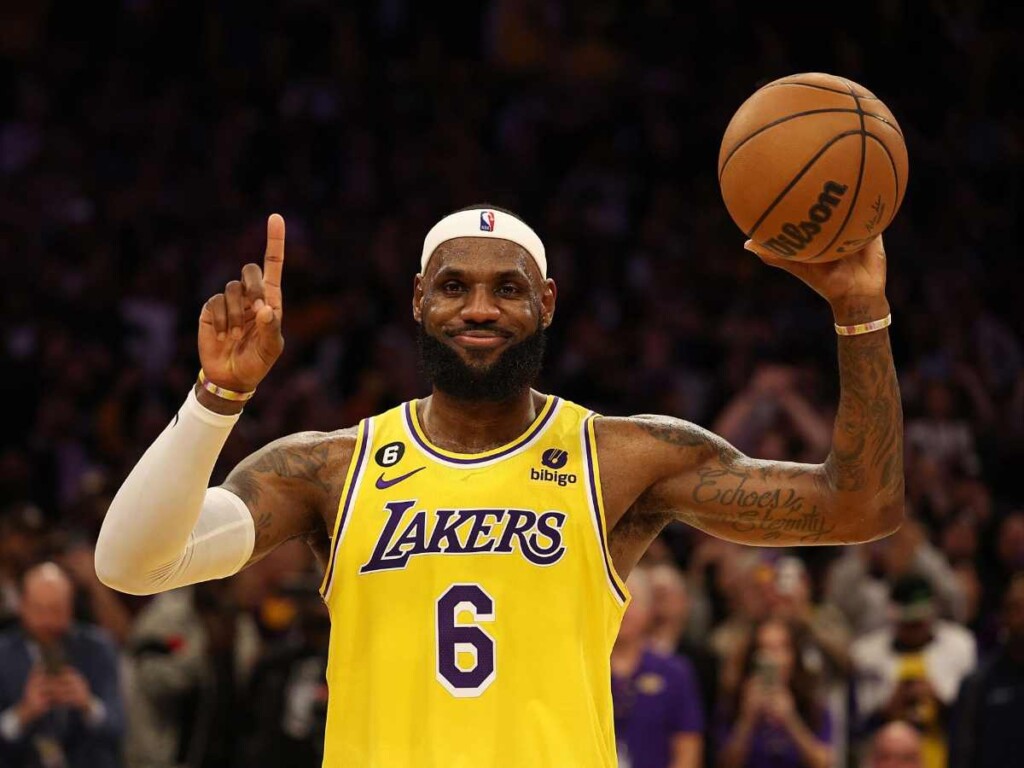 Despite his age and injury setbacks, LeBron James has consistently showcased his ability to perform at a high level. Throughout this season, the 19-time All-Star demonstrated his exceptional skills, averaging 28.9 points, 8.3 rebounds, and 6.8 assists in 55 games for the LA Lakers. His contributions on the court have been invaluable to the Lakers, and his leadership has been instrumental in guiding the team to success.
LeBron James' legacy extends far beyond his individual statistics. He is widely regarded as one of the greatest basketball players of all time, having achieved multiple accolades and championships throughout his illustrious career. James has left an unfading mark on the sport, both on and off the court.
While uncertainty looms over LeBron James' future, basketball enthusiasts and Lakers supporters eagerly await his final decision. Regardless of whether he decides to retire or return for another season, James' contributions to the sport will forever be etched in NBA history.
In case you missed it: