The billionaire owner of the Brooklyn Nets, Joe Tsai, made his riches in China thanks to Alibaba, a business that was first established in Hangzhou and is now referred to as the Amazon of China. Tsai was allegedly funding the "cultural genocide" of Uyghur Muslims in China in 2022, according to reports.
Alibaba is a firm supporter of China's communist government and has contributed money to its government's abuses of its Muslim population's human rights. Tsai donates hundreds of millions of dollars to fight racism and discrimination in the United States, but he is the leader of a company that partners with businesses that the U.S. government has prohibited for promoting mass illegal arrests, high-tech surveillance, and racial profiling. He has also openly praised some of China's most divisive policies.
Over one million Uyghur Muslims and other ethnic minorities were incarcerated in barbed-wire camps in the area, and Tsai's Alibaba first supported the technologies that China used to track its inhabitants. According to some reports, China is committing "cultural genocide" against Uyghur Muslims. In addition to imprisoning hundreds of thousands of people and sterilizing Muslim women for abortions against their will, they are destroying mosques and outlawing religious activity, in which they have now forbidden Ramadan fasting.
Also Read: "He can do what he wants offensively" – Stephen A. Smith believes in Ja Morant surpassing Kevin Durant in 2022-23 scoring charts
How is Joe Tsai's Brooklyn Nets adjusting in the 2022-23 Season?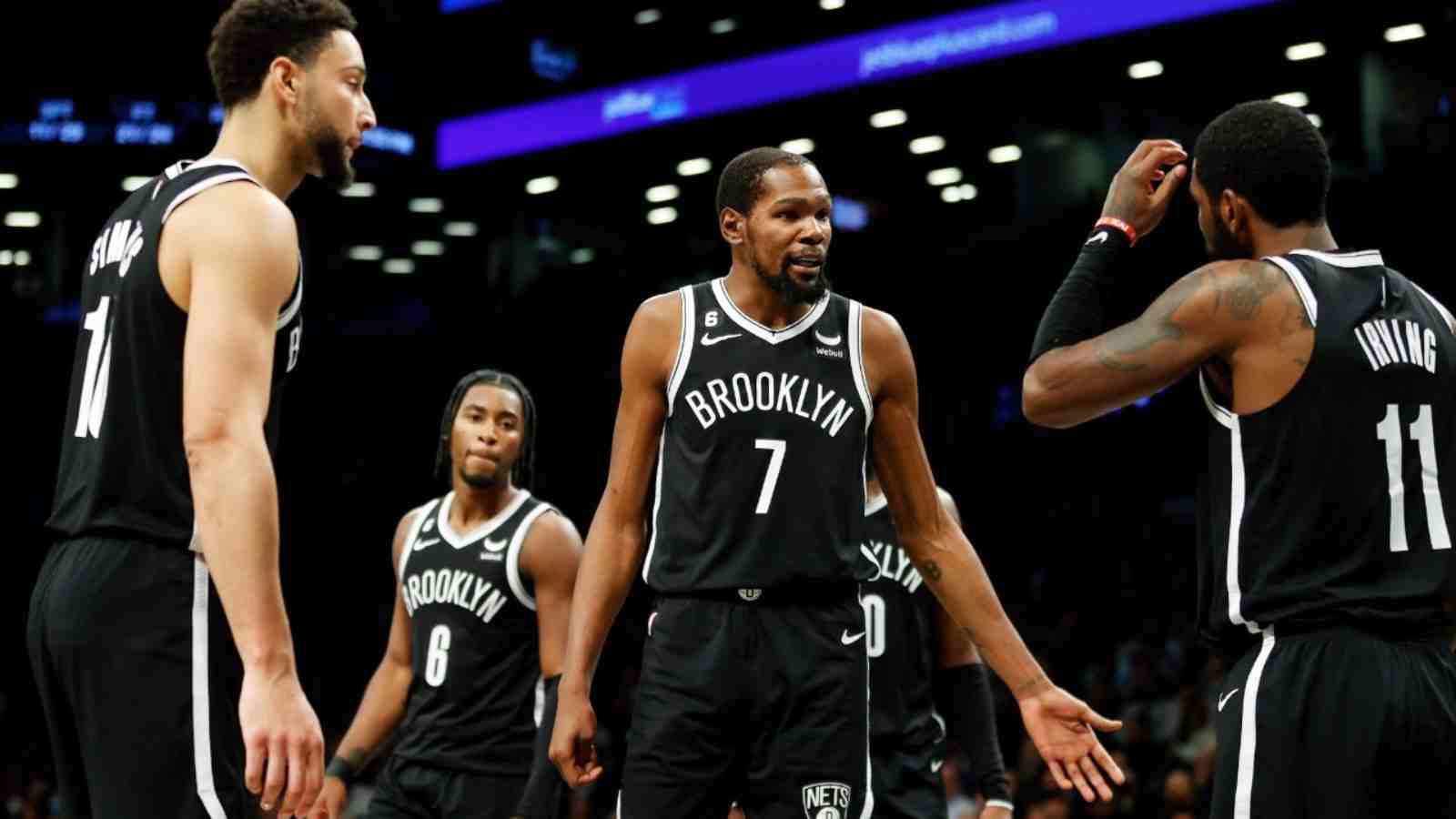 The Brooklyn Nets were entertaining themselves three years ago after signing Kevin Durant and Kyrie Irving in 2019 free agency, which turned the team into a legitimate Eastern Conference title contender right away. The Nets' position is getting worse, and they have gone 3 years without winning a championship. The Brooklyn Nets suffered the consequences of the NBA's most turbulent summer as a result of Durant's request to be traded and the agreement to revoke that request.
For the Brooklyn Nets to open the season, Kyrie Irving and Kevin Durant have exceeded expectations. While the Nets have failed to consistently win games, Irving has been a scoring machine through the first four games of the season, and Durant has supported him. But as we are gradually going along the regular season, the momentum and leadership seems to be carried by Kevin, better than ever.
There is no record of Joe Tsai publicly opposing the alleged crimes against humanity in Xinjiang, according to several reports. Many people accused him of covering up the oppression committed by the Chinese government because he was the co-founder and second-highest ranking person at Alibaba.
Additionally, Tsai declined to speak with ESPN before the news was out, which came as no surprise given that he has long been a vocal proponent of the Chinese government. Well, it's safe to say that Tsai and his franchise are in a greater turmoil than ever.
Also Read: LeBron James states how his 'morals' will never allow him to root for Dallas Cowboys again
Also Read: Russian officers enjoying Brittney Griner's wife causing 'Earthquakes' on television